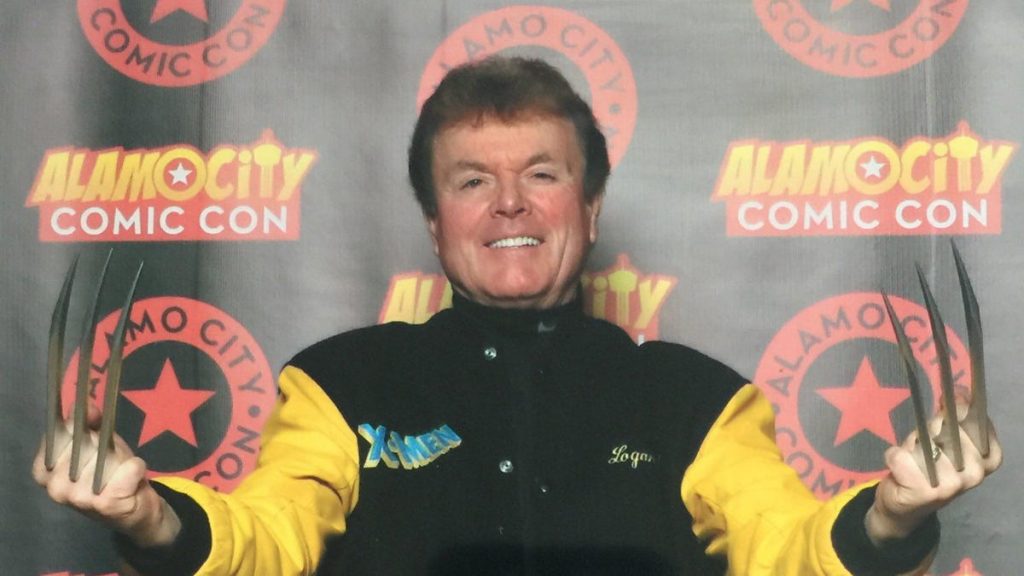 Will Marvel's Forgotten Hero, Cal Dodd, Voice Wolverine Again?
Former Marvel Comics Editor-in-Chief Roy Thomas, former Marvel art director John Romita Sr., writer Len Wein, and late artist Herb Trimpe are the individuals linked to constructing one of the most raw and beloved comic creations of all time, Wolverine.
However, voice actor Cal Dodd is the one who brought him to life, serving multiple generations of Marvel fans as the gateway drug to the high of breathing in Marvel's vast collection of rich characters and storylines.
Dodd's brilliant performance — touting a gravelly sounding, often ferocious and sometimes tortured rendition of Wolverine — struck a chord with children of the 90s as they discovered the character for the first time when they tuned into Fox Saturday mornings to catch X-Men: The Animated Series (1992-1997).
Following Friday's news from Disney+ Day, it appears there may be an opportunity for Cal to pick up the claws again as the show is slated to be revived for 2023. Specifics on the cast weren't included with the announcement, but a tweet from Dodd seemed to indicate he may be returning.
Cal, who's worked steadily as a voice actor with such gigs as 2019's Paw Patrol: Ready, Race, Rescue! since X-Men, was a prominent Canadian studio and jingle singer when he went to audition for a mysterious project with little to no info titled "Operation X" in the early 90s.
He had no prior knowledge of Wolverine or the X-Men and was told as he read lines to keep actors like Steve McQueen and Clint Eastwood in mind. Dodd decided to throw in famed American disc jockey Wolfman Jack, and one of the most memorable and distinct animated voices in the history of television was born.
"I loved the Steve McQueen reference because I've always liked Steve McQueen because he was always very calm, didn't say much in any of his movies," Dodd told Forbes from his home in Toronto via Zoom in mid-October. "He really didn't talk a lot … he [kept] to himself, so I liked that when they told me that.
"Of course, I watched Clint Eastwood in [Dirty Harry] … and he doesn't sound like Wolverine because he's not that gravelly, he's just quiet. I threw in the Wolfman Jack just so I could get more volume with it because if you do Clint Eastwood, you can't push it out enough. … It just came out when I went to do the first line and I'll never forget it. …
"That Wolfman thing just came out. That was my first line and they all just kind of sat back in their chairs behind the glass in the studio and went like, 'Oh dear. Oh yeah. Give him some more lines.' I guess it was a volume thing for me and Wolfman Jack, kind of in an odd way, looked like the pictures they showed me of Wolverine."
For the self-healing mutant's emotion and edge, Cal — born in Ireland — drew from his upbringing in a small town in Ontario, 85 miles southwest of Toronto on Lake Eerie, called Port Dover which involved a lot of hockey and a lot of fighting. It led to Dodd depicting Wolverine as both an enforcer and a protector, most visible in the series' first season as Wolverine watched over Jubilee.
"It's a tough sport and back in the days when I was playing it was really tough. … My favorite guy on the team was always the toughest guy on the team. And a lot of us weren't tough, we went there to play hockey, but someone had to protect the rest of the guys on the team and well those days are gone now sort of. …
"The attitude I had, I knew Wolverine. As soon as I heard some of the lines, I just knew him and I would even add lines of my own … 'Any time, pretty boy,' and 'teacher's pet,' I loved that too. 'Teacher's pet got cold feet?'"
The animated series Wolverine fans of the 90s grew up hearing Dodd's gripping rendition in their head upon any mention, depiction, or thought of the character thereafter. They now have children of their own and have introduced them to Wolverine and the X-Men when the animated series landed on Netflix, followed by Disney+ in recent years.
"'Alright you egg-sucking piece of gutter trash, you always liked picking on people smaller than you, well I'm smaller than you, pick on me,'" Cal said, on par with his 90's Wolverine, recalling the first line he spoke as the character during his audition, aimed at Sabertooth.
Nearly 25 years after the series' cancellation, Wolverine is still very much alive when Dodd channels him. The truth is, for Cal he's never left.
"I had an affinity for him; I just identified with him like that," Cal said with a snap. "And he looks like me too. He became a part of my family."
Over the years, Dodd has appeared at conventions and, since the pandemic, in virtual panels with some of his former X-Men cast and crew members.
"He added those five wonderful years to my life, meeting these fantastic people," Cal said of his friends from the show and their collective body of work that's stood the test of time. Dodd was on the phone with one former castmate, George Buza (Beast), right before he spoke with Forbes.
After voicing Logan in the 90s animated series — and a couple episodes of a Spider-Man cartoon in '95 — Dodd portrayed Wolverine in a few video games including the last time his rendition officially appeared in a Marvel project, 2000's Marvel vs. Capcom 2: New Age of Heroes.
Since then, many other animated projects and video games sporting Wolverine rolled out without Cal being involved.
It took him multiple sittings to watch Hugh Jackman's portrayal in 2000's X-Men, the first big screen adaptation for the character. Dodd believes Jackman gave a great performance, but personally it was too difficult to take in the rest of Hugh's now iconic work.
"I liked the hair, but he was just too tall and of course I missed the voice. I just couldn't watch. It was still too close to me, we weren't doing it anymore and I was a little put off by the first movie," Cal said.
The two Wolverines met ahead of X-Men's release. Jackman was asked to listen to Dodd's Wolverine in preparation for the role; something he took to heart.
"I was introduced, they said 'Cal Dodd, this is Hugh Jackman.' He said, 'It's great to meet you, mate but I'm sick and tired of listening to your voice,'" Dodd recalled.
After Hugh's quip, Cal responded with "Just don't f*** it up."
Jackman has given Dodd shoutouts for Cal's Wolverine fingerprints in front of many live packed houses at Hugh's live stage shows.
"He's a great guy," Dodd said of the former big screen mutant.
Not being able to voice Wolverine in an official Marvel project for over two decades has naturally frustrated Cal, who literally wears the character on his sleeve when he sports his jacket given to him from the studio for working on the show.
"I would just kill to do him again," the legendary voice actor said. "I would surprise the hell out of them. I haven't lost any of that voice."
So why did the series end after just five years while it was firing on all cylinders?
"Well, we all asked that question too," Cal said. "In those days, five years was the end of, no matter what — how well the project was doing or anything — five years was like the limit. … So it was over.
"And we all just said, 'Now what?' Eric Lewald (X-Men showrunner) and Julia Lewald (series writer) wanted to get into it and do at least another year, a sixth year to wrap everything up neatly. They were waiting for someone to come towards them, 'Let's do it; let's do this then. It would be wonderful."
Despite a decades-long desire to reprise the six-clawed character eating away at Cal day after day, fans of the animated series have brought him great joy, letting him know his take never left them either.
Dodd does Logan for young fans who tug on his sleeve asking to hear a line at the golf course he goes to. He's met with praise, thanks, and well wishes at every convention he's attended around the world.
Cal also noted that the encounters he's had with autistic fans of his at conventions have had a monumental impact on him. At one show, he greeted an adult fan with autism to later hear from the man's wife that Cal's hand was the first he ever shook.
"The love from them and the respect they have for Wolverine is unbelievably beautiful stuff. I wouldn't experience any of that without creating the voice of this character," Dodd said of his relationship with his special needs fans.
With the X-Men animated series revival in the works, there's no one else more deserving than Cal Dodd to voice Wolverine. His work, along with the overall cutting uniqueness of the 90s series, brought countless fans to the Marvel Universe before it was the Marvel Universe.
These fans have seen all the Marvel movies and shows, they buy comics, t-shirts and toys. It's up to Marvel to honor Cal with an opportunity to pick the claws back up. He's still more than capable.