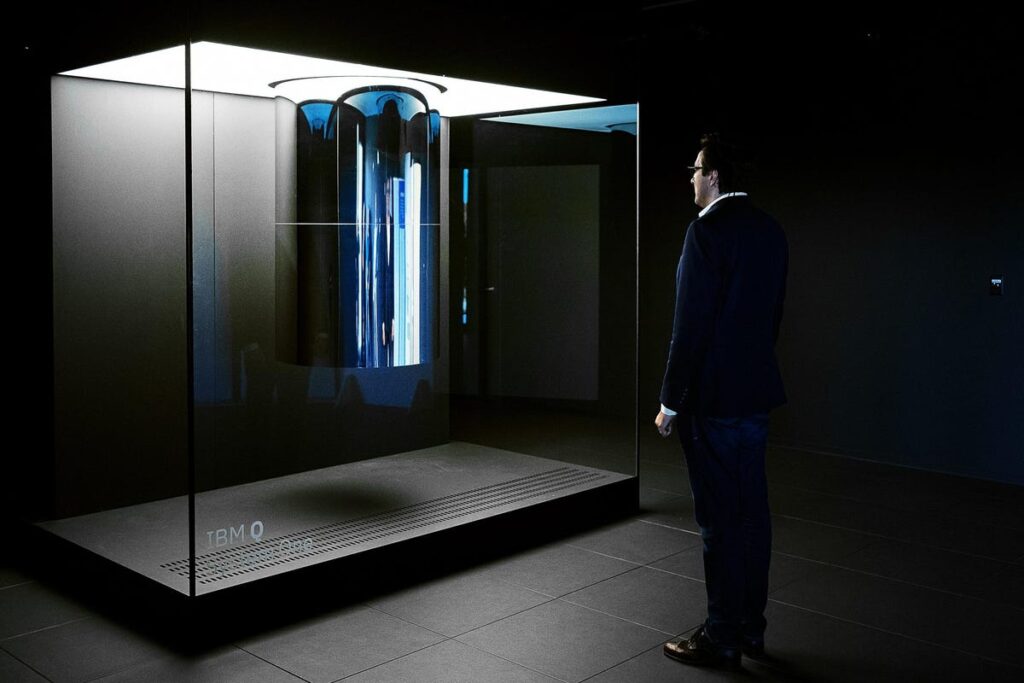 Will Innovation Make Us Better Off?
In the past year the share price of Apple AAPL has outperformed Bitcoin, and Tesla's TSLA share price which has hitherto been umbilically linked to bitcoin, has been far more jumpy (over the last two years it has had 29 one day moves of more than 10% as compared to a mere 17 for bitcoin).
These insights beg lots of questions, about market functioning, investor appetite and simply, whether bitcoin is now old and dull. There is a debate that instead of being a risky asset across the spectrum of broad asset classes (bonds, equities etc), bitcoin is simply a safe asset within a highly volatile crypto world, though the fact that bitcoin has fallen 15% since I started writing this note nods to the former.
More importantly, it might be that bitcoin is out of fashion and is being replaced in the mindsets of investors by other speedy innovations. Recall the memorable line from a Davos speech by Canadian Premier Justin Trudeau where he said 'The pace of change has never been this fast, yet it will never be this slow again'.
Exponential
The spirit of this phrase is caught by the many year ahead forecasts from futurologists, economists and thinkers. Having made my own forecasts before Christmas I have the benefit of sitting back and reading others, one excellent example being Azeem Azar's weekly 'Exponential' email, and a growing number of other notes that try to summarise what is bubbling up.
What is noticeable is that there is a strong sense of the 'Roaring 20's' in threads of structural trends that analysts see taking place in the aftermath of a pandemic. Chief amongst them is a focus on nuclear power as a substitute to fossil fuels, not to mention the entire greentech complex.
If the forecasts and thought pieces I have mentioned are a good representation of where capital will flow, then a new, exciting infrastructure is being built – in computing, logistics and finance to name a few sectors that happen to be united by data intensity. I might say that having witnessed the dot.com bubble, the only value of an asset bubble is that it leaves behind it an important infrastructure (telecoms in this case).
MetaVerse
My three key takeaways from parsing many reports, is that whilst on one hand exciting, the central message of the new emerging technologies is that they will lead to a historic and potentially overwhelming challenge to humanity, and in particular to our minds and sociability, with potentially very impactful health related benefits.
Without exaggerating, I feel that 2022 is a threshold year when innovative technologies make our bodies healthier but invade our mental spaces.
To first take a collection of the most popular trends, they cluster around web 3.0, NFT's, metaverse, social media and crypto currencies. In a brutal way that means that we will all spend more time out of the light, hunched over phones and doubting whether the people and things we have encountered in the metaverse are real at all, and whether it was worth investing USD 10,000 in a metaverse apartment.
This trend is historic because for the first time, and with only the force of religion (and maybe politics) as a rival, humans will spend time and enjoy experiences in an unreal world, and for some this will come to dominate their existence. Two very obvious side-effects will be sociability and mental health.
Quantum
In previous bulletins I have remarked that mental health needs to become a core pillar of how health services are reimagined, and it may be that the metaverse is the trigger (ironically it is used to help soldiers overcome post traumatic stress disorder).
Also on the positive side, the enormous advances in medicine and health tech – much of it spurred by the coronavirus crisis, will have a positive effect on humans – pending at least two factors, that the bounty of these advances can be as widely spread as possible, and that the ways in which they are delivered is rethought in the sense that healthcare systems need to change.
One inspiration here, and my second point, is that the rising attention that technologies like blockchain have cast on decentralized autonomous organisations – effectively organisations run by a coded relationships between disparate parties, as opposed to a centralized or even hierarchical bureaucracy (i.e. healthcare systems). While it is a stretch to imagine that today's healthcare systems and other institutional arrangements can be quickly replaced by decentralized forms, there is much that blockchain can do to cut that bureaucracies (closer relationships between doctors, patients, billing and other parties like pharmacists).
DAO
A third related, threshold change in technological influence that is getting a lot of attention and capital, quantum computing (70% of startup level investment in tech hardware goes to quantum computing projects). Governments, notably China and the European Union are also spending heavily on it. In brief quantum computing is revolutionary in that it uses different arrangements of 'bits' to produce more powerful processing. Though there are not yet many applications of quantum computing it has the capacity to dramatically change aspects of healthcare, finance and industrial sectors like chemicals.
Having already witnessed historic, positive changes that resulted from the pandemic – the general patience and obeisance of the world's population, the acceptance of working from home and the power of vaccines, we are now crossing a threshold in terms of how technology will change our bodies, as well as our minds and the ways we relate to the world.