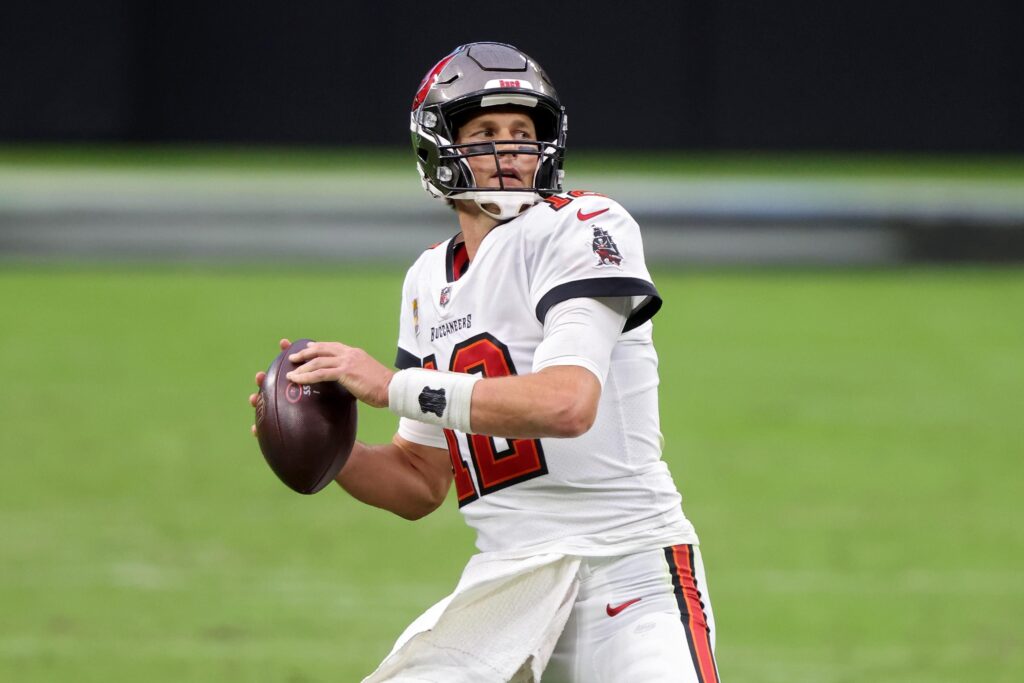 Will He Or Won't He? Reports Of Tom Brady's Retirement Creates Headlines, Confusion And Denials
Reports today by ESPN that Tom Brady would retire after 22 seasons in the NFL generated national headlines—followed quickly by confusion and denials. What began as a story about the retirement of a football legend morphed into a tale about crisis communication and how business leaders respond to information—or misinformation.
The AP summed it up this way: "Only Tom Brady could turn a retirement decision into must-see drama." They reported that, "Despite reports that he is retiring, Tom Brady has told the Tampa Bay Buccaneers he hasn't made up his mind, two people familiar with the details told The Associated Press.
"ESPN first reported Brady's retirement on Saturday, citing unidentified sources. Brady's company posted a tweet indicating he's retiring, and reaction came from around the world congratulating Brady on his career. But the tweet was later deleted, and Brady's agent, Don Yee, said the 44-year-old quarterback would be the only person to accurately express his future.
'Brady called Buccaneers general manager Jason Licht to say he has not made a decision, according to two people who spoke to the AP on condition of anonymity because of the private nature of the conversations."
Brady's father Tom Brady Sr. told NFL Network's Mike Giardi that the reports of Brady's retirement are "total conjecture."
"Tommy has not made a final decision one way or the other and anybody else that says that he has is absolutely wrong," Giardi quoted Brady Sr. as saying.
ESPN Stands By Their Story
NBC reported Saturday night thst, ''ESPN has subsequently said it stands by its reporting.
''It's not a surprise. Beyond the fact that ESPN can't do an about-face on something this significant, it's highly unlikely that the reporting is incorrect. One of the reporters credited with the story, Adam Schefter, has a documented relationship with Don Yee. The other reporter, Jeff Darlington, clearly has a pipeline to someone in Brady's inner circle, if not Brady himself.''
But even the NFL's website began referring to Brady in the past tense.
According to NFl.com, "Brady spent 20 years with the New England Patriots and two with the Buccaneers, winning seven Super Bowls and three league MVPs over the course of his historic career. He also played with and against countless players from multiple generations of the game.
Genesis Of The Retirement Story
ESPN, which first broke the story, apparently had multiple sources on which their report was based.
Earlier today, ESPN reported that, "Sources said that Brady's decision to retire is based on several factors, including family and health. Although it's less significant, Brady also recognizes that the Buccaneers are likely to undergo significant roster turnover, sources said."
The sports network said Brady will officially announce his retirement in the coming days or weeks, because he does not want to distract from the remaining playoff games and the Super Bowl.
The Deleted Confirmation Message
According to Sports Illustrated, Brady's company apparently confirmed the retirement, but later deleted the message. If Brady denies he is retiring, that could provide important lesson in crisis management and communication.
Forbes wrote that, "Don Yee, Brady's agent, said Brady 'will be the only person to express his plans with complete accuracy" in a statement, adding he 'knows the realities of the football business and planning calendar as well as anybody, so that should be soon.'"