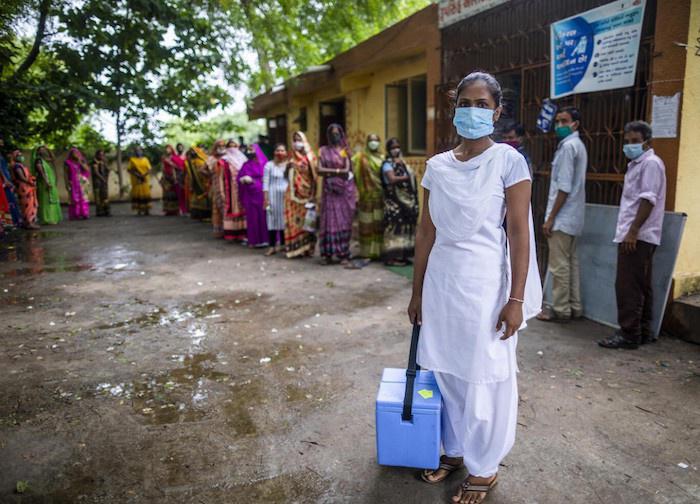 Why The World Needs Equitable COVID-19 Vaccine Delivery Now
Stopping the spread of the coronavirus means making sure that people everywhere are protected. That's the governing principle behind the COVAX Facility, a groundbreaking global alliance formed to ensure that COVID-19 vaccines are distributed equitably worldwide.
As a key partner in COVAX, UNICEF is leveraging 75 years of expertise building a global health network for children to coordinate delivery of vaccine doses to more than 180 countries, including humanitarian settings and war zones.
Vaccine equity makes a return to normal life possible:
The COVID-19 pandemic has made clear to us all that no one is safe until everyone is safe. But equitable access to COVID-19 vaccines is within our grasp," said UNICEF Executive Director Henrietta Fore. "We have proven that the world can rally to do the unthinkable, and we need to do it again. The sooner we do, the sooner our lives, and the lives of our children, will go back to normal."
Everyone deserves their fair shot. UNICEF is working night and day to ensure that countries of every income level have access to lifesaving vaccines, while continuing to help children around the world survive and thrive. You can help.