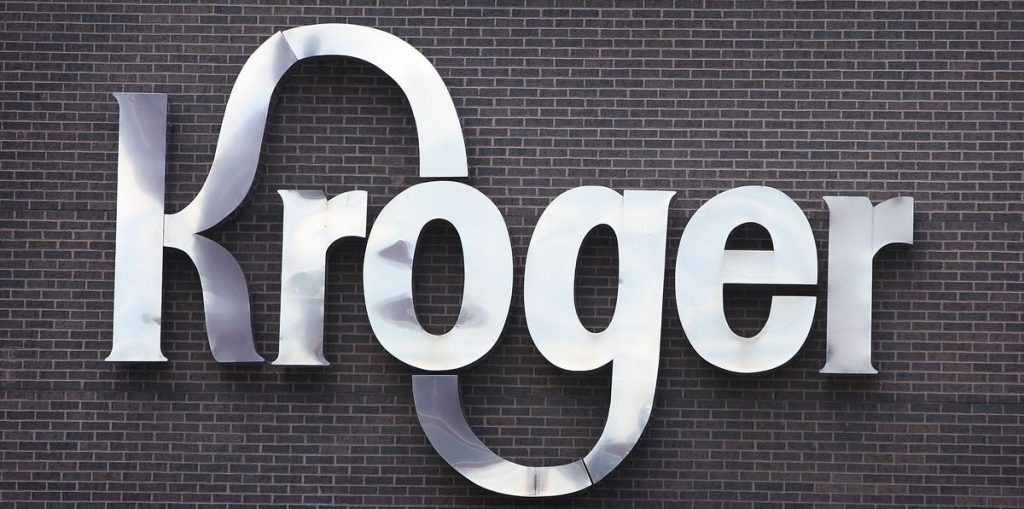 Why Kroger Is Partnering With Bed Bath & Beyond To Expand Home And Baby Offerings
Something very unusual has happened during the current pandemic. Retailers are more actively seeking out experts to help them establish strategic collaborations with other retail businesses to develop offerings in which the company has little expertise.
Kroger, America's largest grocery retailer has just announced a strategic collaboration with Bed Bath & Beyond to directly offer Kroger customers an extensive selection of the most sought-after goods for the home and baby carried by Bed Bath & Beyond. The assortment will be offered through Kroger.com as well as in a small-scale store pilot at select Kroger stores beginning in 2022.
"Koger is a leader in fresh food and innovation," said Rodney McMullen, Kroger's chairman and CEO. "Every day we look for new and differentiated ways and experiences to meet our customers' evolving needs. As an illustration, Bed Bath & Beyond has a compelling portfolio of products that complement the items our customers already love to shop. This strategic on-line collaboration and in-store pilot will provide Kroger shoppers easy access to essential home and baby products alongside their favorable grocery staples – continuing to fulfill our commitment of providing our customers with anything anywhere."
The multi-category omnichannel collaboration will include popular items from bedding and storage to baby furniture and gear – from both the Bed Bath & Beyond and buybuy Baby assortment – and also include Kroger's own brand as well as national brands.
Mark Tritton, Bed Bath & Beyond president and CEO, said: "Our collaboration with an exceptional retailer like Kroger underscores Bed Bath & Beyond's authority in the home and baby categories. Today's announcement is a key milestone bringing Bed Bath & Beyond and buybuy Baby products to reach more customers than ever before. Our product assortment, combined with Kroger's customer base, will present extensive opportunities for current and future customers."
This is an exciting moment in retailing. There are other partnerships in retailing (listed below) that have helped stores reach out to new customers to enhance their business. Such collaborations are relatively new (and still rare), as merchants must overlook a traditional mistrust of other retailers to gain knowledge of their expertise. It started long ago when Sam Walton invited Charles Lazarus, CEO of Toys "R" Us, to sit on the board of directors of Walmart WMT . It probably helped Walmart more than Mr. Lazarus since Walmart was an aggressive seller of toys. But it created a strong bond between the two men.
Kroger's strong acceptance by its customer base as a leader in grocery will undoubtedly strengthen the sale of baby products and it surely will help the sale of baby food. It is likely that Bed Bath & Beyond will not open new stores near Kroger family of stores.
One wonders if Kroger will go after other retail categories and sell them on the internet and in stores. The experience of Auchan and Carrefour's hypermarkets in the United States 20 years ago was very disappointing. While they knew what was successful in France and several South American countries, that did not promise U.S. acceptance and it was not forthcoming. Kroger's effort to promote general merchandise that coordinates with food is a right step in the right direction, but it has to be controlled.
Below I list some of the partnerships that have been announced in the last couple of years. These new relationships prove that some retailers respect the knowledge of others and want to take advantage of their expertise for mutual benefit.
Recent partnerships to note:
1. Home Depot HD /Walmart: The Go local service of Walmart will be used by Home Depot.
2. Kohl/Amazon AMZN : Amazon returns and Amazon Grocery will be handled by Kohl's.
3. Valentino/Alibaba: A pop-up shop concept in Beijing was developed.
4. Walmart/Buzz Feed: Tasty receipts.
5. J.Crew/WeWorks: Experts sharing insights on what it means to be successful.
6. HD/Pinterest: Tips on how to laminate flooring.
7. Levi/Pinterest: Levi designed apparel.
POSTSCRIPT: The pandemic of the past two years has created new friendships and working arrangements. One hopes that it will work on a long-term basis. However, the past suspicion that working arrangements reveal customer information that stores consider proprietary still lingers. That said, the arrangement of Kroger and Bed Bath & Beyond sounds great and should benefit both companies.