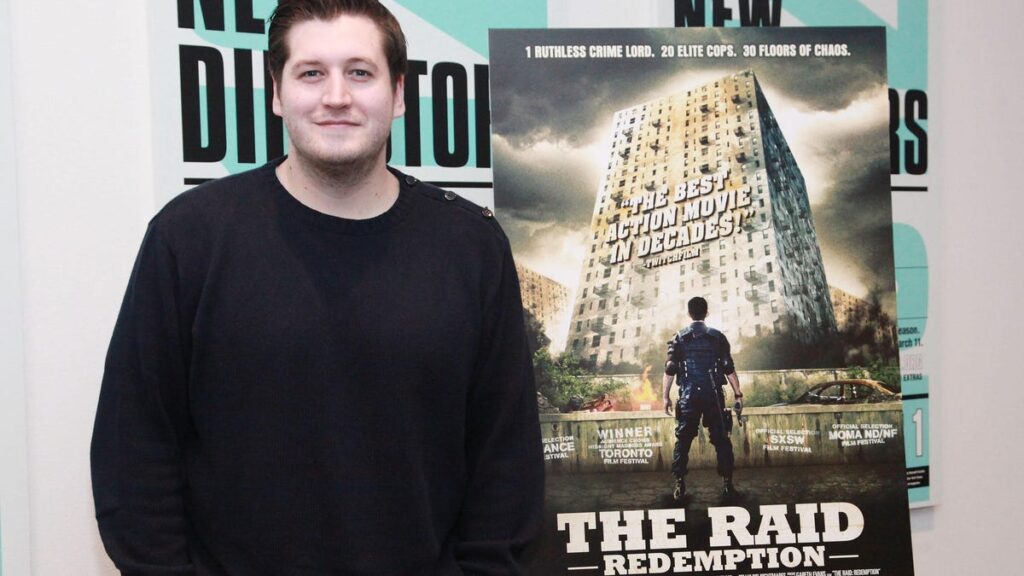 Why A Remake Of 'The Raid' Belongs On Netflix
Deadline reported yesterday that the long-gestating English-language remake of The Raid was about to come to fruition, with Patrick Hughes (The Hitman's Bodyguard, Expendables 3) directing and Michael Bay producing. Gareth Evans, who wrote and directed the 2012 Indonesian action classic, will take part as well. Those despairing about another foreign-language classic getting an American/Hollywood remake should note that A) The Raid will still exist for any curious consumers and B) selling the remake rights to the first film was a key part of Evans getting funding to make The Raid 2: Berandal which Sony opened into wide theatrical release in early 2014. Moreover, whatever form this updated version of The Raid takes, it'll mesh right in with Netflix's current slate, especially if someone is smart enough to cast Scott Adkins.
While The Raid movies are not available on Netflix (at least not in America, part one is on Roku and part two is on Hulu), the streaming giant has quite a bit of both grindhouse action movies and foreign-language brawlers. No, I'm not talking about the "geezer teaser" movies, the VOD action films which feature "big stars" like Bruce Willis in glorified cameos. I'm talking about the comparative cream of the VOD action movie crop, starring the likes of Adkins, Michael Jai White and Dolph Lundgren. Without arguing that these films are neglected masterpieces, they often boast outright fantastic action sequences (since that's their entire reason for existing), full of creative choreography, brutal R-rated violence and fluid cut-for-coherency editing which put many of the mega-bucks Hollywood tentpole movies to shame.
Iko Uwais has a single-season (thus far) television show Wu Assassins alongside Gareth Evans' Ganglands with oodles of grimdark crime plotting and bone-crunching action. And in terms of movies, Uwais and Raid co-star Joe Taslim followed up The Raid movies with Timo Tjahjanto's Headshot and The Night Comes for Us. If you want to see some of the most jaw-dropping action sequences offered up in a feature film, just hit play. Tjahjanto is (ironically?) about to direct an English-language remake of South Korea's zombie blockbuster Train to Busan. Oh, and if you want both overseas action gods and English-speaking VOD champions, you don't have to choose. Triple Threat stars basically every non-Hollywood action warrior under the sun. There's far more to action movies than just the MCU and The Fast Saga.
In the same way that folks who watched Mark Wahlberg and Peter Berg's Spencer Confidential watched the "shoulda seen it in theaters" Patriot's Day or Mile 22 (co-starring Uwais, natch), a high-profile title like The Raid (especially if there's a big star or two) may lead to subscribers choosing to sample, or accidentally stumbling upon, the "genuine article." If a subscriber watches The Raid: Remake and stumbles onto The Lost Bullet, The Last Mercenary (Jean Claude Van Damme has used his time in VOD movies to turn into a solid actor), Beyond Skyline (maybe the best "started in theaters but migrated to VOD" franchise ever) or The Debt Collector, all the better. It's a shrewd way for Netflix to further raise the profile of a sub-genre of movies that pull decent viewership without much media attention.
So, don't fear The Raid remake. You don't have to watch it, and its one big reason we got a sequel to The Raid eight years ago. Making a remake of a foreign film like In Order of Disappearance, Another Round or The Intouchables is among the only ways filmmakers can get commercial justification for what otherwise is an old-school, non-franchise studio programmer. I have no idea if the movie will be any good (Hitman's Bodyguard >> Hitman's Wife's Bodyguard), but at worst it'll just be another in a sea of options when you search for hard action movies on the streaming platform. And if your search happens to expose you to the underground world of VOD action movies (and foreign-language actioners that you've probably never heard of), well, you're in for a treat.