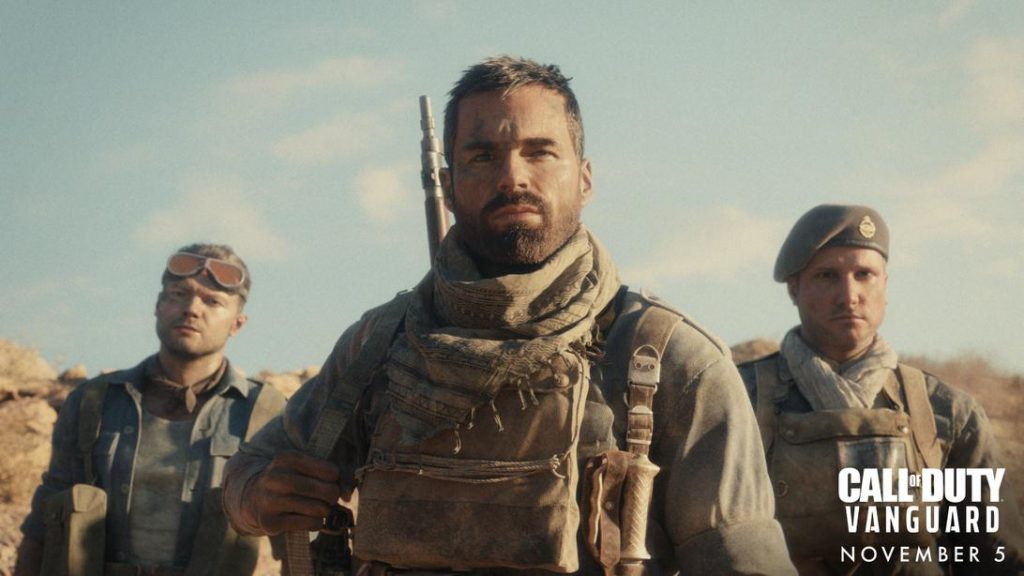 When And How To Watch The 'Call Of Duty: Vanguard' Multiplayer Reveal
We've already seen the big Call Of Duty: Vanguard reveal and we've played in the game's Alpha, where we tried out the new Champion Hill mode.
In the big game reveal we learned a lot about the upcoming shooter's setting and era. It's a WW2 game that takes place across four different theaters of war. We also learned when the game is coming out and various other important details.
During the Alpha we were able to try out the game's new tournament Champion Hill mode which fans—myself included—had deeply mixed feelings about.
Next up we have the big multiplayer reveal. This is probably the most important of all, since most players spend more time with multiplayer than they do with the campaign. We'll learn about game modes, the game's 16 launch maps (or at least some of them) and more. This will all be in anticipation of the upcoming beta weekends where players will be able to demo multiplayer for the first time.
When And How To Watch The Multiplayer Reveal
The Call Of Duty: Vanguard multiplayer reveal takes place Tuesday, September 7th at 10 am PST / 1 pm EST / 6 pm BST.
Activision and Sledgehammer have not specified where the reveal will take place yet, but you should head over to the Call of Duty YouTube channel and/or Twitch channel as it's likely the reveal will take place on either or both—unlike the game's big reveal in Warzone.
Also stay tuned to this blog and to my YouTube channel as I have a lot of Call Of Duty: Vanguard content in the pipeline as well, including unlocking whatever is in this mystery Call Of Duty: Vanguard ammo box that was sent to me.
The reveal shouldn't take too long. I predict around 30 minutes to an hour. Expect lots and lots of Vanguard content to flood the internet tomorrow morning from press, YouTubers and streamers. You should have a pretty clear picture of what to expect before heading into the beta over the next couple of weekends.
---
Follow me on Twitter and Facebook. You can support my work on Patreon and sign up for my newsletter on Substack. Subscribe to my YouTube channel here.