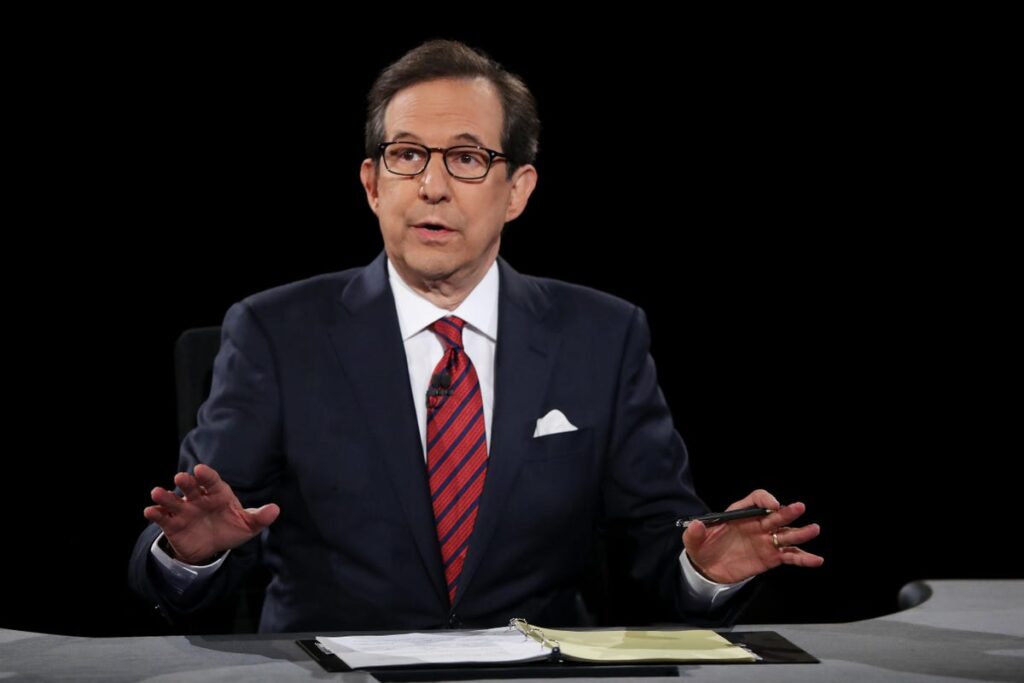 What Will Cable News Look Like As Streaming Transformation Looms?
Chris Wallace's surprise departure from Fox News this month after 18 years, followed by his announcement that he would join the subscription streaming service being built by CNN, may just be the first of a lot of big moves in TV news.
Both Fox News and CNN are negotiating the shift from their eroding pay-TV bastions to new frontiers in subscription streaming, as all the broadcast and cable news outlets begin to face up to a streaming transformation similar to that which has upended corporate cousins in entertainment.
Wallace was perhaps Fox News most visible and respected "hard news" journalist, someone who worked above partisan position taking on a highly partisan network, and even moderated multiple presidential debates. Now he'll take on an as-yet-undefined role with CNN Plus, which WarnerMedia executives hope to launch in the first quarter of 2022.
In announcing CNN Plus plans earlier in the year, executives said they would hire "hundreds" of reporters, producers, and other talent for the subscription service. They'll likely rely on the infrastructure, user interface and customer-service operations honed after HBO Max's desultory launch early in the pandemic last year.
Wallace is one of the first big-dollar personalities signed to CNN Plus, which was announced earlier this year. Another rumored addition is Brian Williams, who signed off his late-night slot at MSNBC earlier this month after more than 28 years with NBC News. Williams said he planned to return to the public eye in some form in the future, but gave no specifics in his farewell comments.
His departure, along with Rachel Maddow's plan to reduce her nightly presence in favor of unspecified bigger projects, have left a big hole in MSNBC's prime-time lineup. CNN has its own prime-time problem, replacing the top-rated but now-fired Chris Cuomo.
Fox News' Fox Nation service, at least, has the benefit of some operational incumbency, after roughly three years of operation and learning how to run the only subscription streaming service in the Fox stable. The service has been positioned as a lifestyle companion to the top-rated cable news service, but Fox executives have said recently they're prepared to transition core operations more fully to streaming when the cable bundle's erosion forces change.
The company has yet to release subscription numbers for Fox Nation, though executives have pronounced themselves "pleased" with progress so far. Third-party estimates of subscribers have ranged between 300,000 and 1 million accounts over the past year.
The transition to streaming will be big, allowing news companies to target their coverage more specifically and deeply. That change, whenever it comes, will hit whether the news services are part of a bigger corporate-wide streaming service, a lifestyle companion for superfans, or a subscription stand-alone service. What's happening now is preparing for that more complete transition sitting just ahead.
"(Streaming news will hit) critical mass likely within three to five years," said Steve Ridge, former long-time COO at TV news consultants Magid and now EVP of the TV News Group at market research firm Screen Engine/ASI. "It's going to reach a point where it tips over. The content and distribution alignment are being formed now. Everybody is willing to bet on the come for a little while."
Streamings impacts are affecting local broadcast news too, Ridge said, pointing to the aggregation services created by several big station groups, including Scripps' Newsy, Sinclair's STIRR and Gray TV's VUit. The biggest broadcast chain, Nexstar, has struggled in its initial transformation of the former WGN cable superstation into NewsNation, but represents yet another player that could easily transition to streaming.
Screen Engine testing in 30 markets found that the pandemic actually increased the value to many viewers of so-called hyperlocal news about "Covid, masking, what's happening in schools, everything to do with that," Ridge said. "It used to be people watched the local news for the weather. The intensity (of viewer engagement) has really gone up."
VUit released a study this month that found that its audiences were most interested in news about weather news, particularly out-of-towners worried about disasters such as Hurricane Ida. High school sports remain popular too.
Of particular note: VUit's most-watched station in 2021 was KTSF, which streams in several Asian languages. Univision also is streaming to underserved non-English-speaking audiences, launching Noticias Univision 24/7, which features breaking stories, opinion and other material for Spanish speakers as part of Univision's ad-supported PrendeTV.
Ridge said both KTSF and Noticias show how news likely will get far more niche in the future. Serving niche audiences – whether defined by language, local geography, or specialized interests such as CNBC's business coverage – will be increasingly powerful and profitable in the years to come, Ridge suggested.
"There will be more niche plays, as the menu gets bigger," Ridge said. "In some cases, you get tremendous scale, but in other cases, as long as costs aren't out of whack, you can get a return on investment" with a niche news streaming service.
Getting there won't be easy, given the raft of questions facing Fox News, MSNBC and CNN.
First they have to replace stars such as Maddow, Williams, and Cuomo. Then they have to figure out how to time the transition to streaming. Subscriptions to the pay-TV bundle eroded quickly during the pandemic, reducing the audiences, ad revenues, and carriage/retransmission fees that companies can attract. If that pace of decline continues, moves to streaming will need to come sooner than later.
Also in question is what kind of programming the services should carry in an on-demand future, especially as they edge away from cable's linear programming grid. Do they still rely on the scrum-style opinion programming that's been so profitable for Fox in particular?
Or do they shift back to an old-school emphasis on hard-news coverage, much as MSNBC does with Fox refugee Shepard Smith's early evening newscast?
"I do think there is some inherent value in some of these big brand names, such as (Chris) Wallace or Rachel Maddow or Brian Williams," Ridge said. "That's one path (for big news outlets of the future). But (recent departures) also means opportunities for others to move up or over. This is really a big chess game, is what I would say. There's going to be a lot of moving pieces that are going to be head turners."
With a non-election year and some respite from the pandemic in 2021, on ratings slid notably for all the 24-hour cable news networks, according to Nielsen.
CNN total prime-time viewership was hit hardest, down a devastating 70 percent from 2020, though remained second in the valuable 25-to-54 demographic that advertisers covet. MSNBC is down 52 percent overall, and Fox News has dropped 34 percent.
Discovery CEO David Zaslav – who will become head of the planned future parent company of CNN/CNN Plus and is a long-time friend and former colleague of CNN chief Jeff Zucker – has said he wants to make Warner Bros. Discovery "a world leader in news."
Zaslav boss John Malone, a future WBD board member, said he "would like to see CNN evolve back to the kind of journalism that it started with, and actually have journalists, which would be unique and refreshing."
Complicating everything in a streaming transition is what happens to existing pay-TV deals. One reason Fox Nation is lifestyle focused is so it doesn't trample on those deals with all the cable operators that carry it so profitably. Will CNN Plus be more like Fox Nation?
CNN Plus also faces the reality of another couple of years of corporate disruption as the WarnerMedia/Discovery merger proposal winds through a hostile regulatory climate, then tries to achieve what Malone (and corporate SEC filings) said would be $3 billion or more in "synergies," i.e., still more layoffs.
Zucker's role is also in question. He at one point was planning to retire at year's end, but has signaled since the merger plans were announced that he would stick around, and get CNN Plus launched. Rumors also are floating that he might be in line for a broader news and sports executive role that includes Discovery's Eurosport division, whose assets include European Olympic TV rights.
For all the questions, Ridge said, it's an exciting and transformative time for news, with looming changes rivaled perhaps only by the arrival of CNN 41 years ago, and Fox News and MSNBC/CNBC three decades ago. Changes that seemed impossible just a few years ago are now well under way.
"Just three years ago, there was incredible skepticism about the future, but I think we've turned the corner," Ridge said. "It's an exciting time, There are just very high awareness, curiosity. consumers are engaged in the process. Technology continues to change. It really is sort of a revolutionary period."