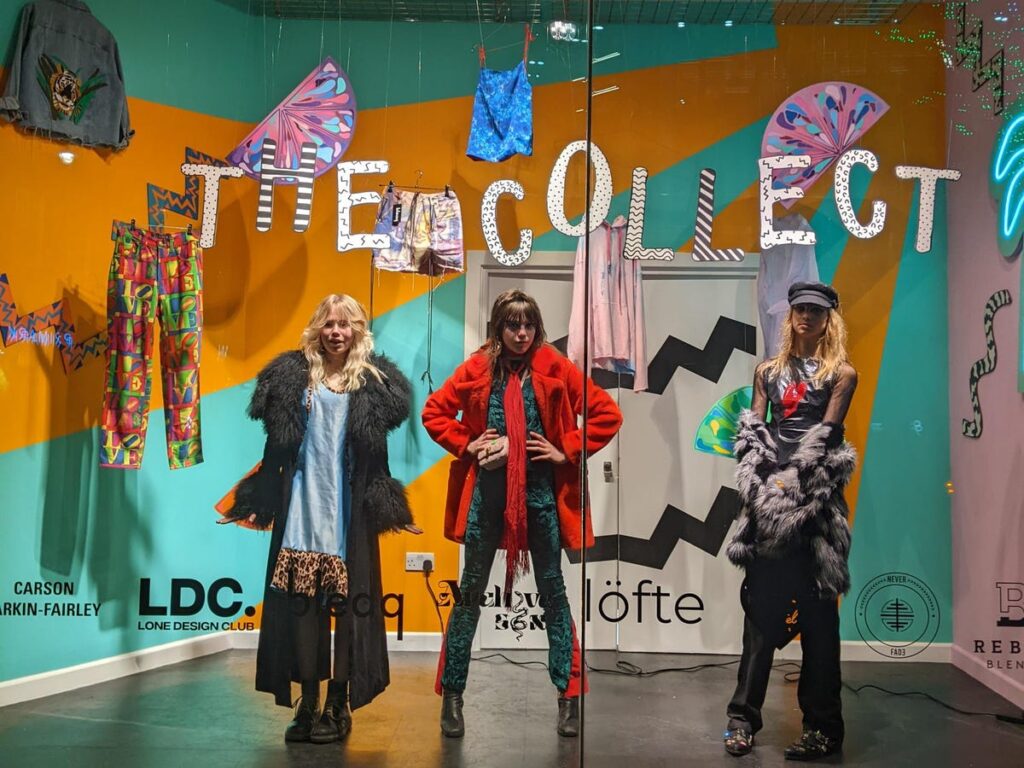 What Role Do Independent Retailers Play In Driving Footfall?
The traditional high street has been changing for many years, with the pandemic accelerating the pace of change. Bricks and mortar shops, especially big retailers and department stores, are having to rethink what the high street looks and feels like today.
This is particularly true in high profile areas such as the iconic shopping district Oxford Street in London, synonymous with retail giants. With key stores such as Topshop and Debenhams closing their doors, and latest figures showing footfall down 30% on pre-pandemic levels, new ideas on bringing shoppers to this area are needed. Could independent brands be the answer?
Westminster City Council, in partnership with New West End Company and James Andrew International, have launched their "biggest and boldest pop-up yet", focused on inclusivity and sustainability, at 500 Oxford Street from 26 November to 24 January.
Filling a former New Look flagship store with independent brands, this pop-up aims to bring a new customer to this famous street, and give customers a reason to shop in-person.
"The Collect will allow visitors in the West End to benefit from a more diversified shopping experience, with unique cultural experiences from a wide variety of artists, entrepreneurs, independent designers and e-tailers on offer" says Jace Tyrell, Chief Executive of the New West End Company, a business partnership of 600 UK & international retailers, restaurateurs, hoteliers, galleries and property owners in London's West End.
Sustainable fashion
In the UK, the desire to be a responsible consumer is high and independents are at the forefront of responding to this, driving their own personal sustainability passions into the heart of the shopping experience.
As Tyrrell, referring to The Collect, explains: "Sustainability is also an important focus of the pop-up – as it is for the wider district – so our environmentally-conscious customers can look forward to a wide variety of sustainable goods, including high-end vintage clothing and upcycled products."
Shannen Samuel, the co-director of Bleaq, a genderless fashion community who are taking part in The Collect, believe that their appeal lies in attracting customers who want "a more conscious, unique alternative".
"In light of the.. issues cast by global concerns such as covid, the environment and workers rights – there is more of a demand for independent brands," she explains.
A YouGov research of 2,000 UK adults found that "52% of us inform our purchase decisions based on brands' eco-credentials – with 21% actively ceasing the purchase of a specific brand or product over environmental concerns".
Shopping districts previously dominated by big brands and department stores are wise to create space and initiatives for independent and small business retailers to be included, in order to address the desire of consumers to shop more sustainably.
Creating footfall
The advantages of giving unused retail units over to independent brands, even in such high profile areas of Oxford Street, is a clear move towards not just meeting the growing demand for more eco-friendly options, but is an indicator that independent businesses themselves can bring new approaches to mainstream retail, and will help generate their own footfall to an area.
"Independent brands bring a new outlook on fashion and creativity because the products are more direct from the source, with the maker often there in store to give an authentic sense of the ethos behind the brand. They bring their own diverse or niche following to support their journey, both inviting a new target market and enticing new customers to find out more" Samuel shares.
"We are inviting the high street shopper to view not only the face of the brand but the inner workings, the story, the process – an incredibly direct, raw and special experience that they would never usually experience on Oxford Street."
"This collaboration is just one of the many ways we are evolving the high street in line with changing consumer demands and enticing shoppers post-pandemic." agrees Tyrell.
"We have already seen a wider variety of large businesses choosing to make Oxford Street their home in recent years, but a successful high street will also incorporate exciting smaller businesses, helping them flourish following the pandemic."