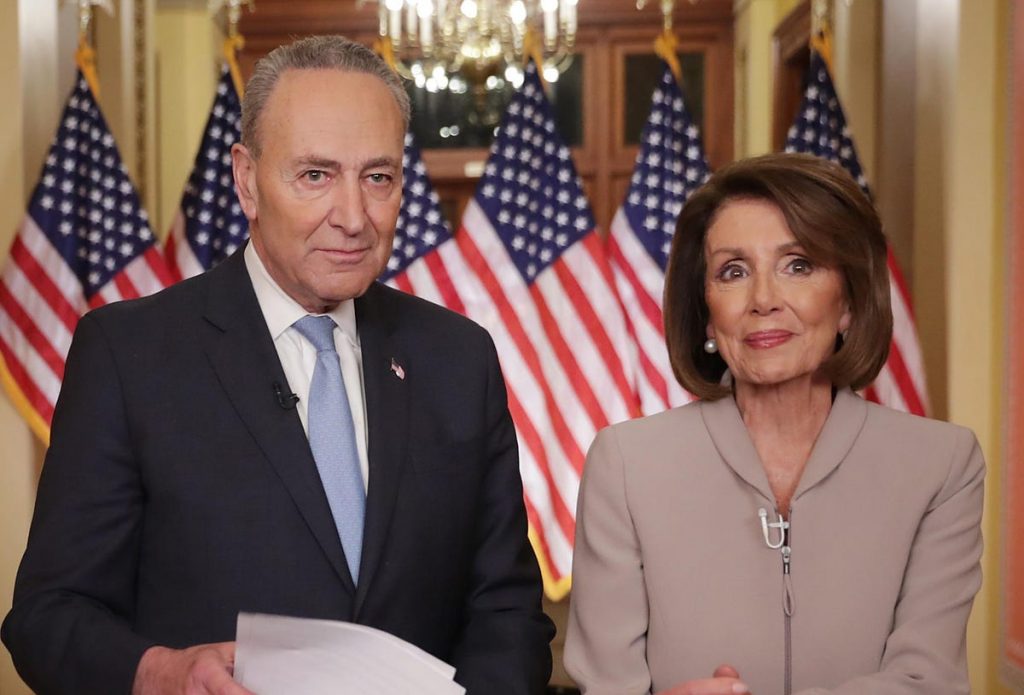 What A Government Shutdown Means For Your Student Loans
This is what a government shutdown means for your student loans.
Here's what you need to know.
Student Loans
The federal government could shut down this week if Congress doesn't reach a deal to fund the government. This comes at a time when the U.S. Department of Education recently announced that $2 billion in student loans will be cancelled within weeks. As such, you may be wondering how a government shutdown could affect your student loans, student loan forgiveness and student loan cancellation. Democrats in Congress wants to pass a continuing resolution to fund the government at its current level, while Republicans are threatening to shut down the government over the Biden administration's proposed vaccine mandates. With funding for the federal government will run out Friday night, Democrats are positioning for a two-month extension, while Republicans want a longer-term funding solution. While a government shutdown could be short-lived, it's important to understand what a longer shutdown could mean for your student loans.
---
What is a government shutdown?
The federal government can shut down temporarily if Congress doesn't fund the government. To avoid a shutdown of the federal government, Congress must pass a law to fund the federal government each year by October 1, which is the start of the next fiscal year. If Congress doesn't fund the government beyond October 1, there could be a temporary shutdown of the federal government. If Congress can't agree on funding for the next fiscal year, Congress can pass one or more short-term funding solutions to keep the federal government open. Democrats and Republicans will need to agree on a funding fix to avoid a government shutdown this weekend, whether it's another short-term funding plan or a larger appropriations bill. If there is a shutdown, it's possible that certain federal services and agencies may be temporarily limited. That said, each federal agency develops its own shutdown plan. Essential services such as law enforcement, border protection and government hospitals, for example, have continued to operate during prior shutdowns. (Here's who qualifies for student loan forgiveness right now).
---
How a government shutdown effects student loans
If there is a short-term government shut down, expect little impact to your student loans. Specifically, a government shutdown only affects the federal government. There is no impact to private student loans, for example, and state and local governments will continue to operate. Currently, for your federal student loans, there is temporary student loan forbearance through January 31, 2022. (Prepare for the end of student loan relief). This means that there are no mandatory federal student loan payments and interest rates on federal student loans temporarily are set at 0%. Even with a longer-term government shut down, you should still be able to:
The question is whether processing these various requests could be delayed while the federal government is shut down. (Here's who qualifies for student loan forgiveness right now). The good news is that you can contact your student loan servicer, which is a private company that works with the federal government to manage your student loans but isn't part of the federal government.
---
Will student loan relief expire or get extended?
Temporary student loan forbearance due to the Covid-19 pandemic will have provided student loan borrowers with 22 months of student loan relief. (How to get automatic student loan forgiveness). This student loan relief, in aggregate, will give student loan borrowers $110 billion of student loan cancellation. (Here's how to get student loan forgiveness during the Biden administration). The Biden administration has extended student loan relief twice: once in January 2021 for 8 months, and then another four months through January 31, 2022. If there is an extended government shut down, it's possible that this student loan payment restart date could be extended. Why? The U.S. Department of Education has a large task of contacting student loan borrowers to ensure they are prepared to restart federal student loan payments beginning February 1, 2022. (Here's how student loan repayment will work when student loan relief ends). The Education Department is also transitioning approximately 16 million student loan borrowers to a new student loan servicer next year. If the government remains shut down for an extended period, these efforts could be delayed, and conceivably this could delay restarting federal loan payments. That said, this is a low likelihood.
---
Student loans: next steps
Most likely, Congress will reach a short-term funding deal to keep the federal government operational, or there will be a short-term shut down of the federal government. The important thing to remember is that your student loan payments are still due, regardless of a government shut down. Private loans aren't impacted by a government shut down. While federal loans are temporarily in forbearance, you would still owe federal student loans beginning February 1 if there is no extension. The best thing you can do for your student loans now is to know your options for student loan repayment. With temporary student loan relief ending, it's more important than ever to get wise on your student loans. Here are some smart ways to pay off student loans faster:
---
Student Loans: Related Reading