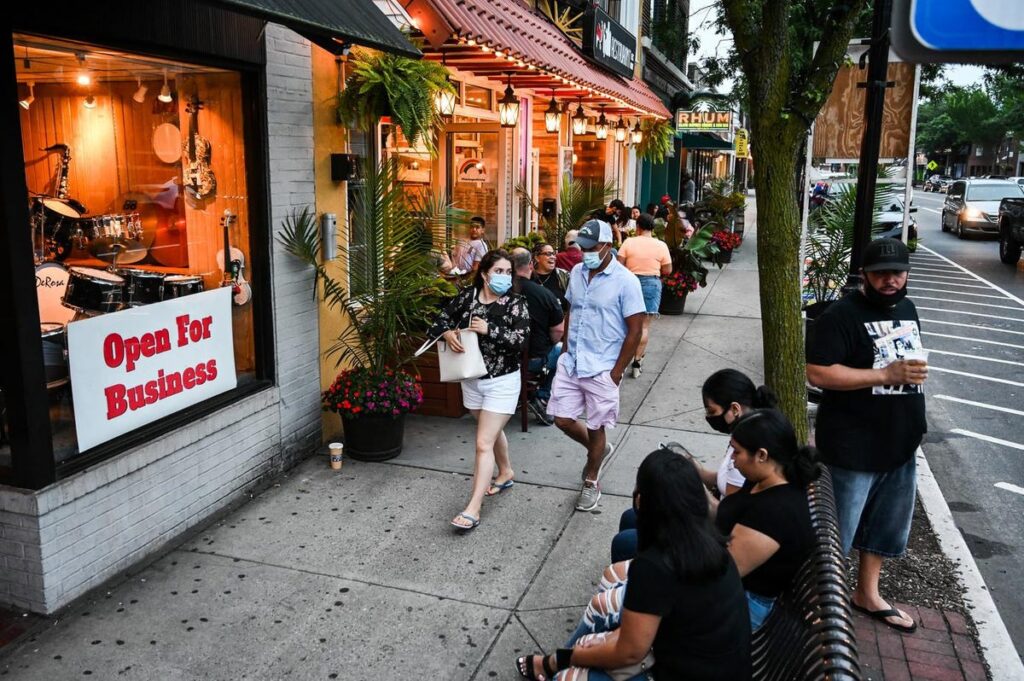 What 2021 Foot Traffic Trends Mean For The Future Of Physical Retail
As the pandemic rises and falls, so does the foot traffic to retail stores. However, the breakdown by industry is less predictable and is a strong indicator of the recovery the sector is making and where it's going. Placer.ai, a foot traffic analytics firm, released a report yesterday detailing trends in foot traffic throughout 2021 in four key categories: apparel, fitness, superstores, and grocery. Ethan Chernofsky, Vice President of Marketing for Placer.ai, stated, "though visits were heavily limited early in the year, the sector has seen a significant and fairly consistent recovery." Overall, foot traffic is on the rise, but Covid-19 and the supply-chain crisis still play a role in influencing consumers' visits to physical stores.
Superstores and grocery continue to thrive
During the pandemic, grocery stores and superstores were considered essential and thus, not massively impacted by decreased foot traffic. However, many people still bought groceries online or had them delivered. Since the spring, when vaccines became widely available to the public, the grocery sector has shown continuous positive traffic trends, with last week up 7.6% compared to 2019. Superstores illustrated a similar trend in the latter half of the year, except for Thanksgiving and Black Friday week, down 12.5% from 2019. The category also had a few low lifts year-over-year, which may be due to the changing nature of superstores because of the pandemic, specifically more buy online and pick up in-store offerings. Almost every grocery store and superstore had this offering during the pandemic, including Walmart WMT , Costco, Target TGT , and more. It's a feature that's likely to stick around and won't necessarily be reflected in traffic data. Therefore, retail for grocery and superstores will continue to be in high demand, even if in-store foot traffic declines, as many have also become distribution centers.
Apparel and fitness are lagging in recovery and will look different going forward
The unessential nature of apparel makes it the ideal victim for shoppers cutting back on in-store visits. Its foot traffic last week was down 10.2% from 2019. Consumers are becoming more comfortable buying clothes online, which may mean this sector will never fully recover to pre-pandemic levels. It will get better, though. "While the sector is fairly desperate for a period where supply chain concerns and COVID shifts don't fundamentally undermine key shopping seasons, the resiliency of the wider segment speaks to the potential for a very successful 2022," shared Chernofsky. The category is evolving, and people will continue to go to stores to experience brands and products. As a result, traffic will increase but likely won't reach pre-pandemic levels.
Similarly, the fitness category has changed immensely during the pandemic, with brands like Peloton, Tonal, and Mirror gaining momentum as consumers adopted the idea of exercising at home. This change in consumer behavior and fears around continuing Covid-19 are likely responsible for the lag in traffic to retail fitness locations. However, it is trending positive now, with last week up 3.8% from 2019. There's a good chance the category will continue to improve, especially with new years resolutions, but, like apparel, it may never fully recover.
The slow recovery in traffic for fitness and apparel indicates changing consumer behavior and highly impacts physical retail demand. It's one of the reasons many malls are renovating and evolving their tenant mix to include more categories that are less impacted by online offerings. Meanwhile, grocery and superstores are showing incredible increases in traffic and will likely continue to grow in strength in 2022.