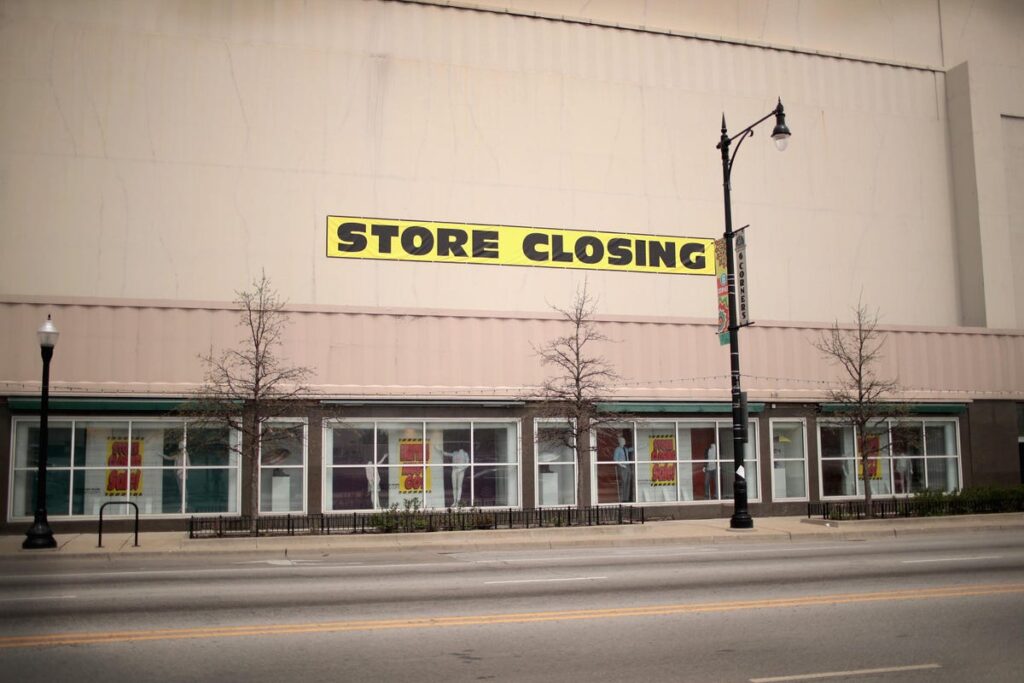 Was Our Prediction On Sears From A Year Ago Dead On?
Yes, Virginia there is a Sears…and a Kmart too. But not very many.
A year ago, in this space, we issued a projection on how many Sears and Kmart stores would still be open for business by Christmas of 2021. We based it on the attrition rate that its parent company, the aptly named Transformco, had been experiencing and while it's still hard to get a completely accurate count of what exactly is left of what were individually the nation's two largest retailing organizations at one time – and as recently as two years ago still operated some 400 locations – the numbers tallied are both horrifying and so sad. While our forecast has turned out to be closer than many if anything it was a tad too optimistic.
Last December we predicted by the end of 2021 there would be between 40 and 45 full-line Sears and Kmart stores remaining in the continental United States and American territories including Puerto Rico, Guam and the Virgin Islands. At the time the company was believed to still be operating between 92 and 122 full-line stores, depending on who was doing the counting and what exactly was actually being counted. Most all Sears and Kmart stores are listed on leasing and for rent sites, although only some have had hard closing dates. Many seem to be offered on a "make us an offer" basis and if that offer is good enough Transformco will hand over the keys to you. That is no doubt what happened to many of those approximately 100 stores open at the end of 2020.
Today, multiple reports say there are just 23 Sears full-line stores still open for business. That tally takes into account the just-closed last remaining location in the Chicagoland market, where the company was founded and where it was based for generations. The situation with Kmart is even worse: there are believed to be just 12 remaining stores, six within the U.S. states and another six in American island territories. Its last store in Michigan, the state where the chain first started in the early 1960s, is in the process of closing.
So, that's 35 remaining full-line stores operating, an even more dismal count than we forecast last year. And there's still more than a week to go in 2021.
Transformco, in a rare statement to the public, said it operates some 300 stores under the Sears and Kmart names, skipping the small print that most of them are small, limited selection outlets under the Sears Hometown and Home & Life banners as well as a few stores that just sell mattresses or appliances. Exact breakouts have not been supplied by the company for more than two years when it said it had about 190 full-line stores in November of 2019.
Sales at its stores may be sputtering to a closing but the real estate sales go on. A recent New York Times NYT report chronicled the extensive sale of the company's former store sites to other retailers as well as non-store uses by Seritage, the actual owner of the properties. Seritage, like Transformco, is owned and controlled by Edward Lampert, the hedge fund investor who first bought the retail chains around the turn of the century and has been largely responsible for their slow and steady decline ever since.
The fire sale doesn't end with store sites either. The Chicago Tribune reported earlier this month that the company was putting its massive Hoffman Estates, IL headquarters complex on the market. Transformco confirmed to the Tribune it was "exploring development opportunities" for the 200-acre site which is estimated to contain about two million square feet of office space spread out over six buildings.
Sears, under a prior management, built and moved into the suburban Chicago campus in 1992 leaving behind the Sears Tower skyscraper downtown that at one time was the tallest building in the world.
This long-running going-out-of-business sale of course begs the next question: How many full-line Sears and Kmart stores will be left by this time next year, December, 2022? The rate of attrition would suggest you'll be able to count the total on two hands and perhaps have a finger or two left over. But as predictable as the two-decade deconstruction Lampert has engineered has been, few expected there would be any stores left by now.
So, the meltdown will continue…until it doesn't. Tune in this time next December.