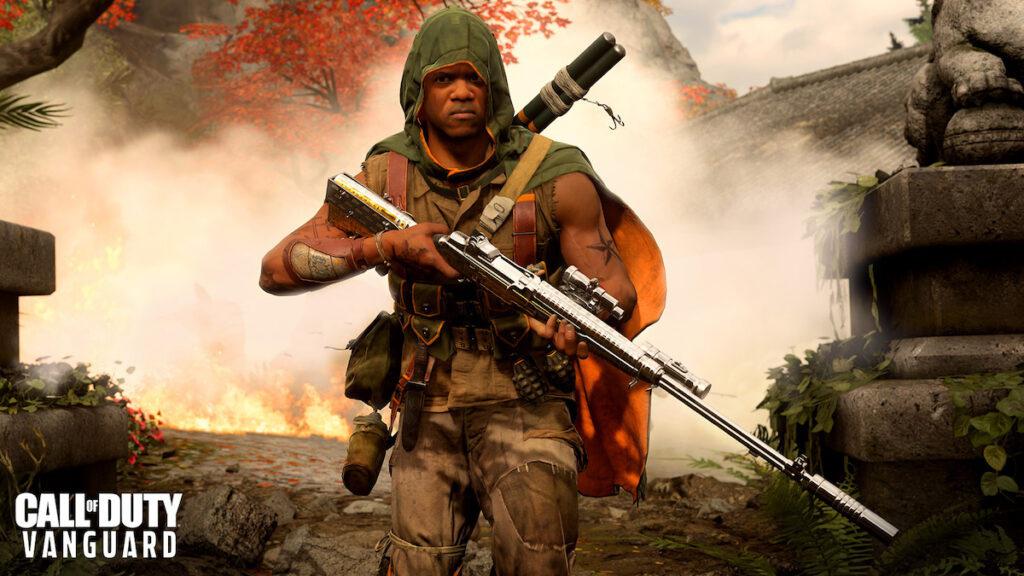 'Warzone Pacific' Midseason Update Start-Time, Patch Notes And What To Expect
We're halfway through Season 1 of Call Of Duty: Vanguard and Warzone: Pacific, which means it's time for the big midseason update.
I have to say, I'm a little disappointed by the lack of new content in both games. During the entire run of Call Of Duty: Black Ops Cold War each midseason update was a "Reloaded" update that included new maps, modes and other fun additions to the game. This update is mostly just a very big patch, with some balancing adjustments and bug fixes.
Sure, there's thew new Welgun SMG and a new wave-based horde mode in Zombies, but other than that this is mostly all about fixes and not about new content. Unfortunately, according to many players those fixes have come with new problems: Weapon Blueprints in Vanguard appear to be totally broken at the moment. Hopefully the same is not true of Warzone's Blueprints when that game's update goes live.
Speaking of which, here's everything you need to know about the big midseason update for both games.
When Does The Update Go Live?
The update in Call Of Duty: Vanguard is already live. You can read the patch notes with all the changes right here, including changes and new content for Zombies mode.
The update in Warzone: Pacific goes live tonight at 9pm PT (Jan 12th) / 12am ET (Jan 13th).
Season 1's midseason update officially launches at 9am PT / noon ET on January 13th, however. The updates merely pave the way for this launch time, though some content will be live before then.
Attack On Titan Bundle
The $20 Attack On Titan anime crossover bundle is headed to Warzone and Vanguard in the second half of Season 1 for a whopping $20. Fans are unhappy with the crossover, saying the skin looks bad and I guess they're right about that.
I just like the Weapon Blueprints, especially the dual swords.
Along with the Attack on Titan bundle is the new Isabella Operator. Isabella Rosario Dulnuan Reyes is the final Task Force 006 Operator of Season 1, and can be purchased via the Wild Rose bundle.
She's . . . fine I guess? Kind of lackluster compared to the Season 1 Battle Pass skins, which I suppose is actually a good thing.
New Content
Aside from the Zombies content which I linked to above, there just isn't much—or at least there isn't much that we know about at this point.
The big new thing is the Welgun SMG, a powerful firearm that should give players some options outside of the MP40 and Type 100.
You can unlock this weapon via challenges or by purchasing a Blueprint in the Item Shop.
Patch Notes
Stay tuned on patch notes. Vanguard's have been released, but we're still waiting on Raven Software to release Warzone's and I'll be sure to update this post when they drop.
More intel from both Sledgehammer Games and Raven Software is set to drop in the near future, so stay tuned to this blog and to my Twitter and Facebook for updates. Thanks for stopping by!
I'd love it if you'd follow me on Twitter or Facebook. You can also support my work on Patreon and sign up for my newsletter on Substack.