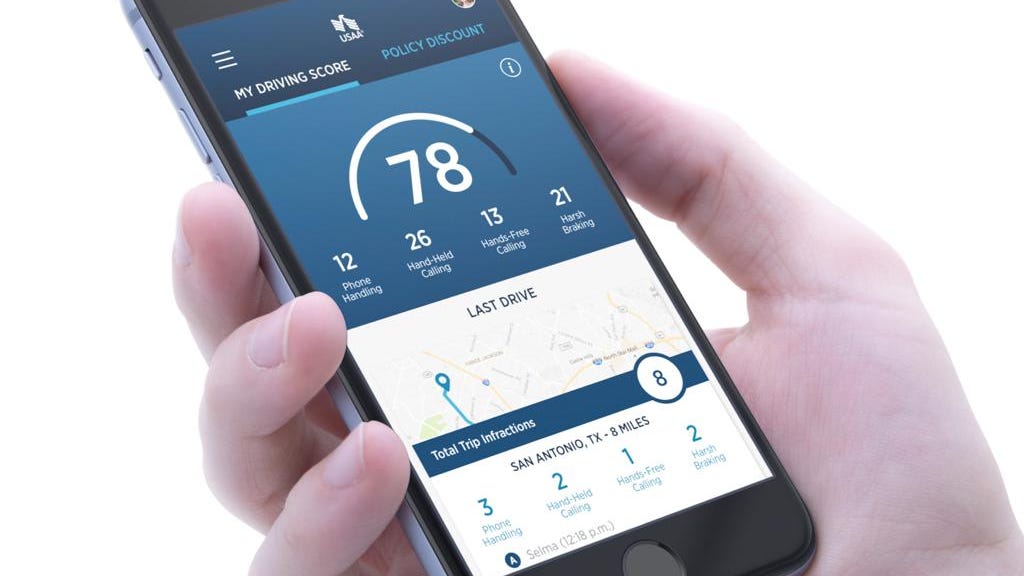 USAA CEO Wayne Peacock: Covid-Driven Customer Experience Innovation In Insurance And FinTech
Wayne Peacock became CEO of USAA, the San Antonio-based insurance and financial services giant, in February 2020, stepping up from his prior position as Property and Casualty Insurance Group president following the retirement of CEO Stuart Parker.
Only 14 days into his job, Peacock was confronted with a global pandemic that forced rapid change at both a company and industry level. This required Peacock to consider how to best serve customers ["members," in USAA-speak] in an unprecedented environment, while addressing and staying ahead of Covid-driven changes for employees as well.
For me, as a customer experience consultant and specialist, I was intrigued to hear about the Covid-driven customer experience (and employee experience) innovations that Peacock and USAA have been making in response.
Micah Solomon, Senior Contributor, Forbes; Customer Experience Specialist and Customer Service Consultant: Why is customer experience innovation is so important in stable times—and, perhaps particularly, right now?
Wayne Peacock, CEO, USAA: Our primary membership is the military community, which inspires us to create products and services that meet their expressed need for convenient digital tools and competitive pricing. Innovation enables us to serve members well today and tomorrow, so we will be as relevant for the next generation of military families as we have been for the last 99 years. Under normal market conditions, delivering best-in-class products, advice and services requires adapting quickly and being open to new business models to fulfill those member needs. The pandemic's onset accelerated our innovation efforts, as members sought ways to stay healthy and save money while relying more on digital interaction with their financial institutions.
Solomon: Were there any new technologies you deployed during the pandemic to adopt service to the changed needs of members[customers] and employees?
Peacock: Aside from the internal communication tools that became popular during this time, here are few examples:
We increased touchless claims to expedite the insurance claims process, keeping our members safe and allowing them to get back to their lives faster. We are utilizing Telematics Enabled Auto Claims (TEAC) to verify date, time and location in the claims process when a member is involved in an auto accident. While fewer accidents are occurring now than in the past severity has also increased. This has accelerated the next phase of TEAC, proactive crash detection. This technology enables USAA to proactively reach out to a member if their use of our telematics app senses a collision.
We recently piloted augmented reality-enabled glasses with field adjusters. Wearing them, the adjusters' manager can see the damage without physically being present. The pilot eliminated 160 hours of travel time for four adjusters over the course of three months which resulted in more efficient training. USAA is now entering a production-level test period with 250 pairs of augmented reality-enabled glasses distributed to adjusters.
We are now using machine learning to digitize paper medical records and build summaries for applicable life insurance underwriting. This results in a significant reduction in time. Manual summaries took up to five days, but machine learning has reduced the time to one day and improved accuracy.
As far as member-adopted technology, our data show that drivers are driving faster than prior to the pandemic, likely a result of fewer cars being on the road, so, unfortunately, ​any reduction in​ accidents ​has been offset by an increase in accident severity. This has ​inspired us to accelerate the rollout of our behavior-based telematics app SafePilot, which is now available in the majority of states. SafePilot enables more members to save up to 30% on their auto insurance policies through safe driving. Last year enrollments increased by 200%. We also know there is demand for pay-as-you-drive models, so we recently announced our plan to acquire insurtech Noblr to offer usage-based insurance to our members.
Solomon: How did you see customer (member) behavior change during the pandemic?
Peacock: A couple key shifts: More members shifted to our digital channel to engage with us—we saw quick growth uptick in March and July 2020 as stay-at-home orders were put in place. Additionally, our mobile interactions increased by roughly 17% shortly after the pandemic was declared, and use of mobile spread significantly to older demographics; Boomers have become a significant mobile audience, suggesting they have adapted to mobile over the course of the pandemic. Also, when much of the country went into lockdown, member spending behaviors shifted as well. Discretionary spending for things like travel, restaurants and luxury items declined and savings increased. With re-openings, spending on discretionary items has increased to pre-pandemic levels.
Solomon: Your San Antonio campus is so massive and centralized, with—pre-Covid— such a buzz in the air through the day. It must have been (at best) odd to see it taken down to a skeleton crew.
Peacock: Prior to the pandemic, roughly 15,000 people occupied our headquarters in San Antonio. After sending people to work from home, it was surreal to come into the office and see so few people in our usually bustling hallways. Currently, more employees have returned to our offices but we're nowhere close to our pre-pandemic population. [When it is safe, I do look forward to hearing that buzz, full-throttle, in the air as before!]