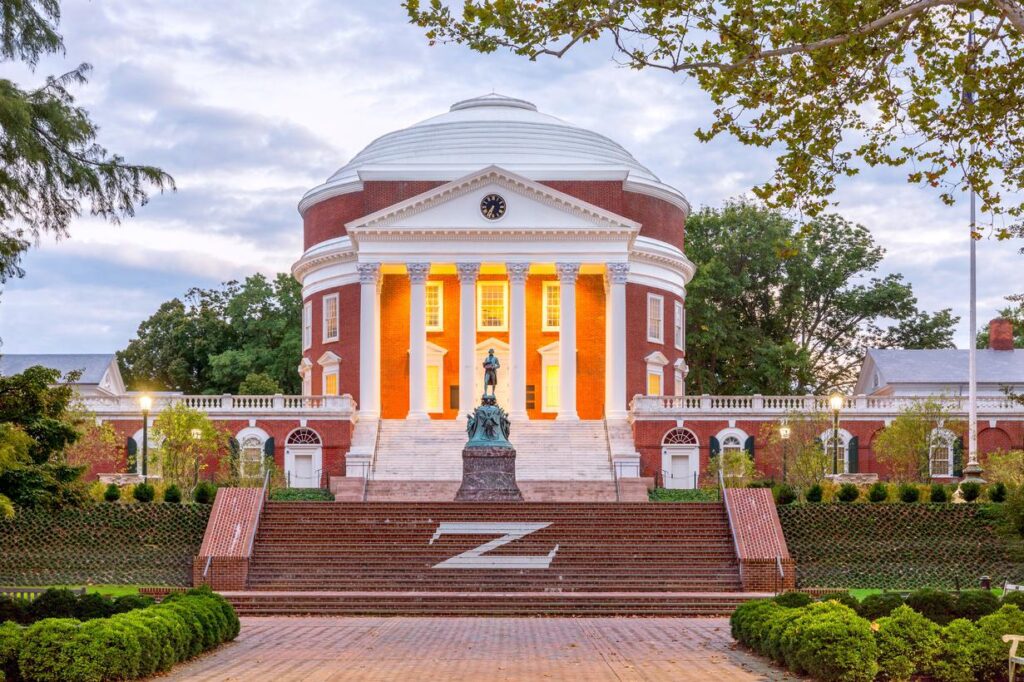 University Of Virginia Will Rebate Recent Undergraduate Tuition Increase
The University of Virginia Board of Visitors announced yesterday that it had approved a one-time $690 credit to in-state undergraduate students for the 2022-2023 academic year.
The rebate will wipe out the 4.7% increase in tuition that the university had adopted in December, 2021 that was to have gone into effect for this academic year. It's estimated that the one-time credit will cost the university about $7.5 million a year. The university's current base tuition rate for in-state undergraduates is $14,878.
The Board also approved a one-time credit of $182 for the current academic year for in-state undergraduates at its campus at Wise, which previously had increased base tuition by 3% for 2022-23.
University of Virginia leaders said the decision to give the credit "reflects changing conditions that include significant additional state funding for higher education (including funds specifically designated to support affordable access for in-state undergraduate students), cost efficiencies, and the recommendation from Gov. Glenn Youngkin for all Virginia public colleges and universities to find ways to hold tuition flat for the current academic year."
The Board's action comes after Governor Youngkin had called upon Virginia's colleges and universities to not increase tuition for the upcoming year. Most of the public institutions in the state agreed to freeze tuition, but the University of Virginia was initially not among them. In June Youngkin appointed four new members to the Board of Visitors. And now the university is singing a different tune.
"Setting tuition is one of the most important decisions the management and board of any university makes," said Whittington Clement, rector of the University Board of Visitors. "Over the past several months, we have done careful work to evaluate the governor's request and several other key factors that made it easier to proceed with this credit, while maintaining our University's strong financial position. This step is a positive outcome for the University and for the Commonwealth of Virginia."
"Our highest priority is maintaining excellence, access and affordability here at UVA," said University President Jim Ryan. "By taking the time and evaluating new streams of revenue, we were able to offer this credit in a manner that protects those important priorities. I want to thank the members of the University Board of Visitors and the UVA leadership team for the careful and deliberative work that went into this important decision."
Youngkin issued a statement praising the university's action. "The University of Virginia is one of the nation's premier universities, and I thank them for working together with us on behalf of Virginia families. I have encouraged colleges to keep tuition flat at a time when inflation is hurting Virginia families and I appreciate that almost all of our public universities across the Commonwealth are doing so. Today's decision demonstrates that we can alleviate the burden on Virginia's students by halting tuition raises to provide more opportunities for Virginia students to pursue higher education."
According to the Governor's statement, George Mason University is now the only public college in Virginia that has yet to make a decision to freeze tuition, adding that "the Board Tuition Committee will be making a recommendation to the full Mason board in the near future."