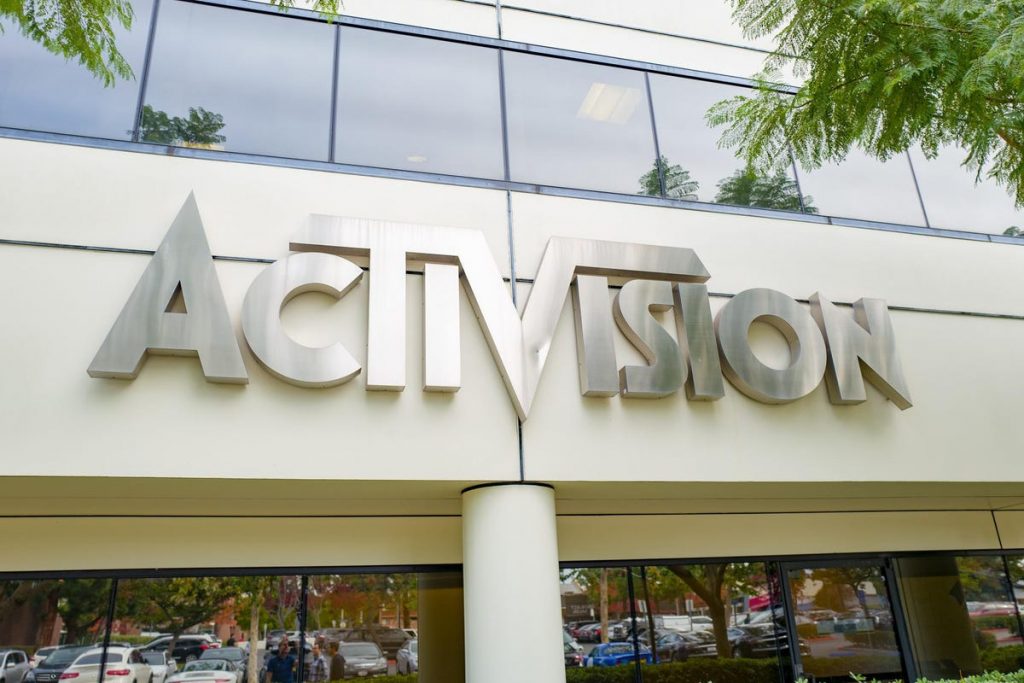 Unfolding Crisis At Activision Provides Several Crisis Management Lessons
It's not unusual for a corporate crisis to have several moving parts or for developments and events to unfold quickly. That is certainly the case with video game company Activision and CEO Bobby Kotick, both of whom have been making national headlines the past couple of days.
How their crisis situations are unfolding—and how they are responding to and managing the matter—are providing business leaders with real-time lessons about dealing with company emergencies.
Crisis Timeline
Tuesday
The crisis began when the Wall Street Journal published a story on how Kotick handled allegations of sexual misconduct at the company.
After reviewing internal company documents, the news organization reported that, "… they show that he knew about allegations of employee misconduct in many parts of the company. He didn't inform the board of directors about everything he knew, the interviews and documents show, even after regulators began investigating the incidents in 2018. Some departing employees who were accused of misconduct were praised on the way out, while their co-workers were asked to remain silent about the matters."
In response to the story, that afternoon 100 Activision employees staged a walk-out and called for Kotick's resignation.
Wednesday
The Guardian reported that shareholders also called for Kotick to step down.
Thursday
According to the Washington Post, "At least 500 Activision Blizzard employees have signed a petition calling for CEO Bobby Kotick to resign…[it] leads with a letter calling for Kotick to step down and for shareholders to vote on a new CEO without his input."
Bloomberg reported that the head of Xbox said he's "evaluating all aspects of our relationship with Activision Blizzard and making ongoing proactive adjustments," in light of the recent revelations at the video game publisher.
"In an email to staff seen by Bloomberg News, Phil Spencer said he and the gaming leadership team are ' disturbed and deeply troubled by the horrific events and actions'at Activision Blizzard Inc."
Early Key Lessons
Although the crisis continues to play out, there are already several crisis management lessons for business leaders to keep in mind for when they have to respond to a crisis at their organizations.
Don't Wait
The Washington Post reported that, "In an internal video message ahead of the walkout Tuesday morning, Kotick responded to the news. "There's an article today that paints an inaccurate and misleading view of our company, of me personally, and my leadership," Kotick said in the video.
He added that, "Anyone who doubts my conviction to be the most welcoming, inclusive workplace doesn't really appreciate how important this is to me."
A transcript of Kotick's remarks was posted on the newsroom page of the Activision website in which he said, "As I have made clear, we are moving forward with a new zero tolerance policy for inappropriate behavior — and zero means zero. Any reprehensible conduct is simply unacceptable."
Nick Kalm is the founder and president of Reputation Partners, a national strategic communications firm. "What is shocking here is not only the alleged behaviors which would have been inappropriate 40 years ago, but how little Activision seemed to do in anticipation of a media exposé that was months in the making.
"When you know your practices are going to get slammed in the most prominent business daily in the country, you take meaningful steps to get ahead of it – concrete actions to eliminate any semblance of a "frat boy" culture, establishment and dissemination of codes of conduct/standards of behavior, third party reviews and more," he said.
"Not only did Activision not do that here, it appears they took a few tepid actions and largely tried to deflect the issue," Kalm concluded.
Tell The Company's Side Of the Story
On Tuesday, the Wall Street Journal reported that, "Activision spokeswoman Helaine Klasky said in a written statement that 'Mr. Kotick would not have been informed of every report of misconduct at every Activision Blizzard company, nor would he reasonably be expected to have been updated on all personnel issues.'
"She said Activision sometimes 'fell short of ensuring that all of our employees' behavior was consistent with our values and our expectations.'"
Tell The Board's Side Of The Story
Activision's board said in a statement it has been "informed at all times with respect to the status of regulatory matters.
"Under Bobby Kotick's leadership the Company is already implementing industry leading changes including a zero-tolerance harassment policy, a dedication to achieving significant increases to the percentages of women and non-binary people in our workforce and significant internal and external investments to accelerate opportunities for diverse talent.
"The Board remains confident that Bobby Kotick appropriately addressed workplace issues brought to his attention."
Don't Wait To Do The Right Thing
"The company's response is reactionary and hollow," according to Kat Aronofsky, account manager and crisis communications expert at Matter Communications, a PR and digital marketing agency. "Sharing that they've just now instituted a zero tolerance policy underscores that there were limited to no protections in place during Kotick's tenure, and a walkout only fuels the chaos without addressing the serious allegations at hand.
"For future responses, Activation Blizzard should consider a calmer, more pragmatic tone and transparent approach that outlines how the situation is being handled and what tangible changes are being made internally to promote a healthy, positive and supportive company culture," she advised.
Advice For Business Leaders
Two Trends
Nick Maschari is the senior vice president of corporate reputation at Mission North. He observed that, "Activision Blizzard is becoming a real-time case study containing at least two trends playing out across businesses.
"[F]irst employees themselves are the new corporate conscience—holding leaders and employers to account on a range of issues ranging from the acute, such as workplace harassment and a toxic culture, to the existential, such as the role of machine learning and artificial intelligence in society.
"Like voters who make their opinions known at the polls, employees vote — quite literally — with their feet (and in this case a petition as well). The impact is not anecdotal, with an analyst at J.P. Morgan reconsidering the bank's rating [of] the stock."
Maschari said, "The second trend is [a CEO's] reputation is nearly impossible to separate from a company's reputation — and employees don't want to work for companies with a bad reputation. What an executive does or does not do in defining moments — not just publicly known ones — is what earns them the right to lead.
"For Activision Blizzard to say their CEO would not be read in on the various allegations of harassment or employee bad behavior is to suggest those are not matters of importance to the company."
Be Open And Honest
Frank Tortorici is the director of media relations and crisis communications at Marketing Maven Public Relations, Inc. He said, "The clear message to business leaders resulting from the Activision Blizzard fallout is to be open and honest with your employees, board of directors and other stakeholders at all times.
"This situation, along with former New York Governor Andrew Cuomo's ordeal over the summer, are proof positive that sweeping allegations like these under the rug does much more harm than good and results in a crisis too hot to handle," he concluded.