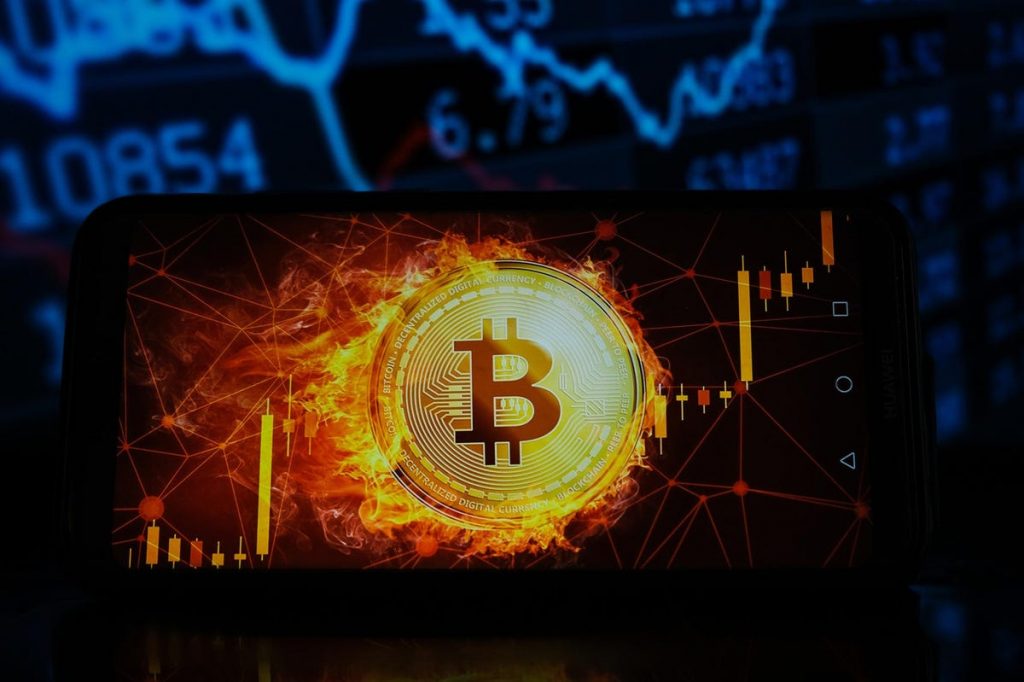 'Trillions Of Dollars'—Bitcoin Braced For A Massive Earthquake As The Price Of Ethereum, Binance's BNB, Solana, Cardano And XRP Soar
Bitcoin and cryptocurrency prices have rocketed over the last month, with the combined crypto market surging towards $3 trillion as ethereum, Binance's BNB, solana, cardano and XRP make double-digit percentage gains.
Subscribe now to Forbes' CryptoAsset & Blockchain Advisor and discover hot new NFT and crypto blockbusters poised for 1,000% gains
The bitcoin price has climbed from around $45,000 per bitcoin in early October to all-time highs of $67,000 late last month, in part due to the launch of the first U.S. bitcoin futures exchange-traded funds (ETFs). Bitcoin has recently dropped back—despite huge new price targets even as ethereum and its smaller rivals hit fresh highs.
Now, Michael Saylor, a bullish bitcoin buyer, has predicted "trillions of dollars" will flow into bitcoin once the U.S. regulator approves a fully-fledged bitcoin ETF—helping bitcoin to replace gold and become the primary asset index for the Western world.
Sign up now for the free CryptoCodex—A daily newsletter for the crypto-curious. Helping you understand the world of bitcoin and crypto, every weekday
MORE FROM FORBESCrypto Price Prediction: Bitcoin Could Hit $100,000 Before The End Of 2021-But Lacks Ethereum 'Intensity'By Billy Bambrough
"To do that, you need the spot ETF," said Saylor, the chief executive of business intelligence software company MicroStrategy, speaking this week at Bloomberg's Financial Innovation Summit. "And once these spot ETFs roll, I think you'll see billions, then tens of billions, then hundreds of billions, then trillions of dollars flow into them."
Over the last year, Saylor has pivoted Microstrategy to a bitcoin acquisition vehicle, buying more than 110,000 bitcoins. The value of the company's bitcoin holdings is around $7 billion, making up almost all of MicroStrategy's $8 billion market capitalization.
Saylor said he expects a U.S.-based spot bitcoin ETF would act as an institutional on-ramp for investors who want bitcoin exposure, adding he'll continue buying bitcoin via MicroStrategy. Such funds are already live in other countries, including Canada.
The launch of two U.S. bitcoin futures ETFs in October generated huge media attention, with the ProShares Bitcoin Strategy ETF accumulating more than $1 billion in assets in mere days. However, some, including general partner at Castle Island Ventures Nic Carter, have called futures-based ETFs "inferior" as they don't give direct exposure to the underlying asset. Carter, speaking alongside Saylor, said a spot bitcoin ETF would be "the hottest commodity ETF launch of all time."
"The right answer is: let investors buy a trillion dollars worth of bitcoin via an ETF because the ETFs plug into the existing security structure, the existing prime brokerages, the existing collateral packages," said Saylor.
CryptoCodex—A free, daily newsletter for the crypto-curious
MORE FROM FORBESJPMorgan Doubles Down On Its Massive Bitcoin Price Prediction-But Adds A Serious WarningBy Billy Bambrough
Meanwhile, bullish bitcoin and crypto market watchers continue to predict prices will surge into the end of 2021. While bitcoin has lost ground this week, ethereum has added almost 5%, with its too biggest rivals, Binance's BNB and solana, both surging by around 20%.
"Intraday volatility is completely normal after such a bullish month, but the higher time frame is looking solid for now," Lukas Enzersdorfer-Konrad, chief product officer at Vienna-based bitcoin and crypto trading platform Bitpanda, said in emailed comments. "The crypto market is more integrated into the world economy every day which only shows how important it is for bigger institutions but on the other hand, is also under pressure from macro events."
"A melt-up in bitcoin and ethereum into year-end is likelier than retracement, we believe, after 2021 corrections cleansed speculative positions, and with increasing demand and adoption, and declining supply, sustaining a bull market," Bloomberg Intelligence senior commodity strategist Mike McGlone wrote in his latest market report, pointing to a "tidal wave of U.S. ETFs."
"The startup of U.S. ETFs and the fact that cryptos counter China bans limit downside risks."