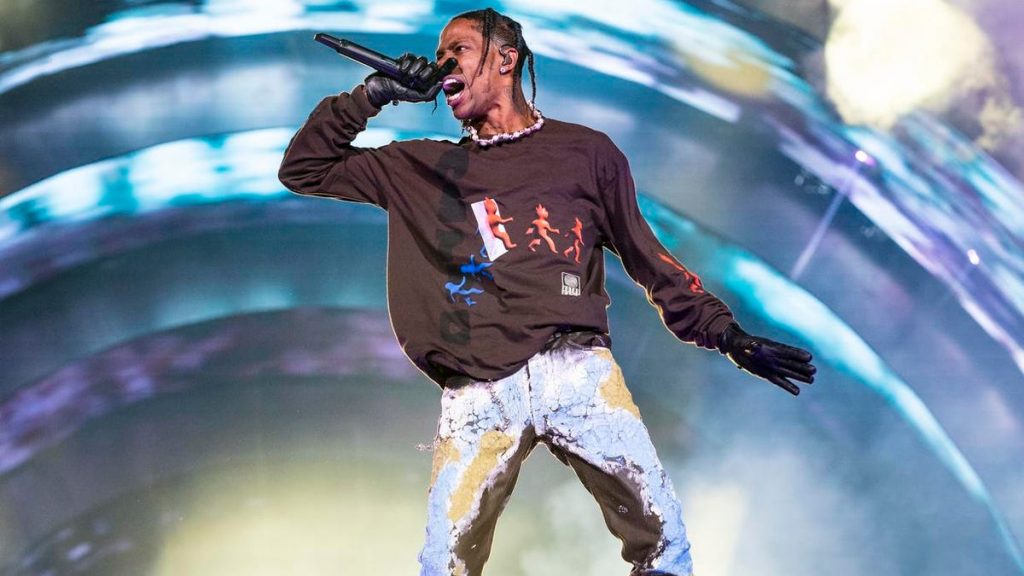 Travis Scott's 'Astroworld' Album Climbs Charts After Tragedy
Topline
Travis Scott's 2018 album Astroworld has risen on the Billboard Top 100 chart in the weeks following the tragedy at his Houston music festival of the same name that left 10 dead and hundreds injured.
Key Facts
In the week ending Nov. 5 mass casualty event, Astroworld was ranked 56 on the list, an increase from its position the previous week.
After the tragedy, Astroworld increased to 50 during the week ending Nov. 13, and jumped to 39 during the week ending Nov. 20.
On Billboard's Artist 100 list, which tracks how well individual singers perform, Scott was ranked at 10, up from 48 the week before, and 56 the week of the Astroworld concert.
On the day of the festival, Scott released two new songs: "Escape Plan" and "Mafia" — which ranked ninth on Spotify's U.S. Top 200 list the week of Nov. 11.
Big Number
5,548,181. That's how many people listened to "Mafia" the week of Nov. 11th, after the tragedy occurred.
Tangent
R. Kelly received a similar bump in listens during the week he was found guilty of sex trafficking and racketeering. Compared to the week prior, streams of his music increased 14% and radio plays jumped 55%.
Key Background
During the concert, the audience surged toward the stage, causing mass trampling that led to several concertgoers going into cardiac arrest and hundreds being injured. Over 100 lawsuits have been filed against Scott and LiveNation. The Houston Police department has launched an investigation into what safety measures failed at the festival. The police department claimed Scott had the responsibility to stop the show, while Scott's lawyer claimed his client did not and the police had the ultimate authority to end the performance. Scott has said he will pay for the funerals of those who died from injuries sustained at the festival. The victims range from ages 9 to 27-years-old.
Further Reading
Nike Postpones Travis Scott Sneaker Launch Because Of Astroworld Tragedy (Forbes)
Astroworld Death Toll Rises To 10 As Ezra Blount, 9, Dies From Injuries (Forbes)
Astroworld Blame Game: Travis Scott Rep Says He Couldn't Have Stopped Concert, While Police Say They Couldn't Have Either (Forbes)