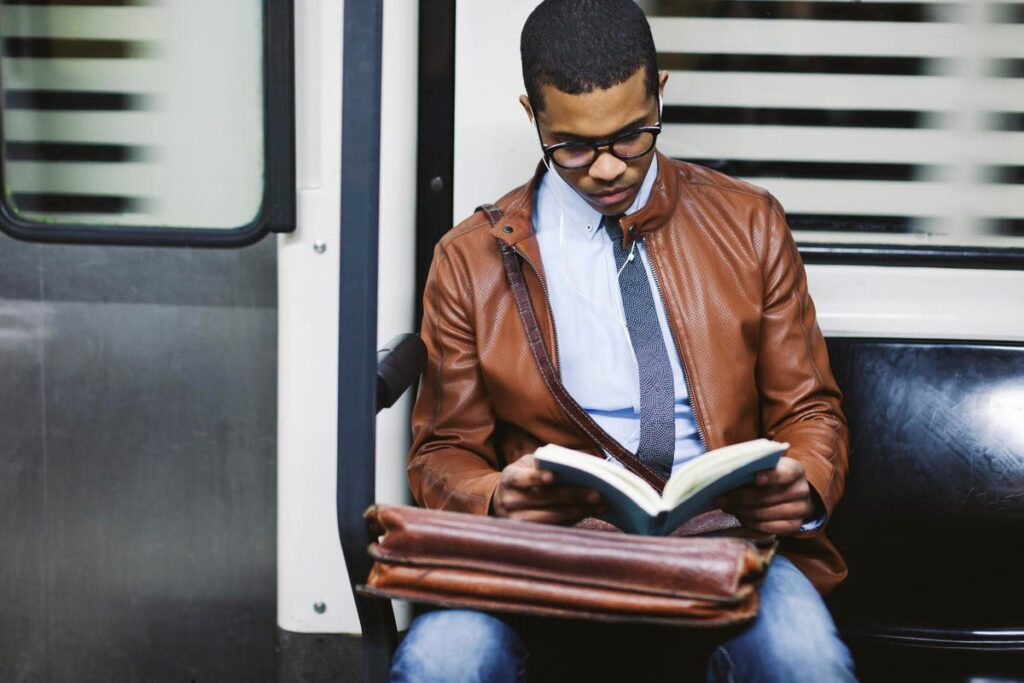 Top Business Books Of 2021
In case you don't know what gift to get your boss, colleague or a friend for the holidays, I can't think of a better choice than a good book. For those who say, "How impersonal," I say, "It can be very personal!" If you want to make the book meaningful, write a personalized note in the front. Share why you think it's the right book for whomever you're giving it to. As great as the book is, it may be the note that means even more.
Each year I share a list of my top books. I read—or at least browse through—one or two books each week. The ones that get my attention end up going with me on my next business trip. I love to read on airplanes. This year I received more than 100 books.
Before we get started on the list, I must mention that I've not included my latest book that came out earlier this year. But just in case you're interested, it is I'll Be Back: How to Get Customers to Come Back Again and Again. Okay, so I just gave it a shameless plug. (We have to make my publisher happy!) The title tells you what the book is about. Now, let's get on with the list.
If you know what I do for a living, it shouldn't surprise you that most of the books I read are on customer service or customer experience. Many have said that customer service and CX are the new marketing, so I also enjoy reading a good marketing book, especially when the focus is on people. And then there are books about creating the right culture. In short, the most successful businesses have the best culture that impacts both employees and customers. This year there were so many good books to consider. I could have created a list of 25 or 50 books. But with that said, here are my top picks for 2021.
1. Winning On Purpose: The Unbeatable Strategy of Loving Customers by Fred Reichheld (Harvard Business Review Press)—I'm a huge Fred Reichheld fan and have been a proponent of companies using the NPS (Net Promoter Score) to measure customer satisfaction and loyalty. Winning On Purpose is about NPS 3.0, which is Reichheld's take on the golden rule—treat customers the way you would want a loved one to be treated. When customers feel the love, they come back to do more business with you, bringing their friends and loved ones along with them. Of course, he backs this up with stats, facts and empirical proof that companies with high NPS scores outperform laggards.
2. Lead with We: The Business Revolution That Will Save Our Future by Simon Mainwaring (Matt Holt)—Part of the customer experience now is beyond using the product or interacting with a company. It includes what a company stands for. Customers and employees want to do business with companies that are aligned with their purpose and values. Today's economic, business and environmental crises have shown us that it is now even more important for businesses to communicate where they stand on the issues that matter in the world. Lead with We provides concrete steps leaders and employees can take to thrive in today's marketplace, where taking a stand on something important to your customers can become a competitive differentiator.
3. Winning Digital Customers: The Antidote to Irrelevance by Howard Tiersky (Cranberry Press, LLC)—Customers expect the companies that they work with to deliver a seamless digital experience. Companies that do so are thriving. Meanwhile, those that are lagging are losing out to their competition. Tiersky, named one of the Top 10 Digital Transformation Influencers to follow, offers a practical, detailed five-step methodology that will help transform companies to become competitive in today's digital world.
4. Beyond Happiness: How Authentic Leaders Prioritize Purpose and People for Growth and Impact by Jenn Lim (Grand Central Publishing)—We are living in the era of the "Great Resignation." In the U.S. alone, more than 34 million employees quit their jobs as of September. The events of the past couple of years have driven employees and leaders to evaluate what truly matters to them and how they can align their lives, in and outside of work, with it. In Beyond Happiness, Lim shows how companies can help individuals, especially leaders, align their purpose with the company mission. It's more important than ever for leaders to be authentic and focus on both people and profit.
5. The Experience Maker: How to Create Remarkable Experiences that Your Customers Can't Wait to Share by Dan Gingiss (Morgan James Publishing)—Creating experiences that your customers talk about to their colleagues and friends can be your best marketing, and that's exactly what Gingiss teaches us how to do, turning existing customers into the best marketers for your business. Gingiss comes from the marketing world, having worked with some of the largest brands. His background, great storytelling ability and practical advice make this an important addition to your CX library.
6. The Guaranteed Customer Experience: How to Win Customers by Keeping Your Promises by Jeff Toister (Toister Performance Solutions)—This book is not about a "money-back guarantee" against defects in a product. This is about the implied promise a good company keeps that meets expectations every time. You can fix or replace a defective product, but it's more important to honor and guarantee an implied contract that you have with your customers to do what is expected.
7. Human-Centered Communication: A Business Case Against Digital Pollution by Ethan Beute and Stephen Pacinelli (Fast Company Press)—The future of customer service is tech-enabled. Many companies are so enamored with their digital solutions that they get out of balance and forget that there must also be human-to-human solutions and communication. Beute and Pacinelli join with 11 industry experts to teach clear, confident digital communication that rises above the noise and connects with customers, human-to-human.
8. Digital Customer Service: Transforming Customer Experience for an On-Screen World by Rick Delisi and Dan Michaeli (Wiley)—This book complements Beute's and Pacinelli's Human-Centered Communication. We now live in the age of digital customer service. Unfortunately, a lot of businesses have yet to transition to seamless, effortless and effective customer experiences on-screen. The authors believe that every interaction should happen on a customer's mobile device or computer, even when there needs to be a human-to-human conversation. This is a guide to teaching how to use the "screen" to drive profitability and customer loyalty.
9. Cumulative Advantage: How to Build Momentum for Your Ideas, Business and Life Against All Odds by Mark W. Schaefer (Schaefer Marketing Solutions)—This is one of my favorite marketing books of the year. I'm a big Mark Schaefer fan, and what always attracts me to his books is that they include many examples to make his concepts relatable. Using what's working and building on it, creating momentum, is what can help propel you past your competition. Schaefer outlines a process that can work for any business, from a solo entrepreneur to a large enterprise.
10. Trusted Leader: 8 Pillars That Drive Results by David Horsager (Berrett-Koehler)—To me, trust is part of a good customer experience. It's necessary for customers to feel good about doing business with you. Horsager views trust as an asset, saying, "A lack of trust is your biggest expense." Without it, you lose the confidence of your customers. The relationship is at best a transaction. But with trust, your relationships have the potential to flourish. Horsager takes the reader through the journey of a corporate leader and teaches the Eight Pillars of Trust that are based on his research and experiences with some of the largest businesses and top government agencies in the world.
BONUS: The CX Leader's Manual to Customer Excellence: Brilliant Basics and Luminous Lessons from Ten Top CX Leaders by Steven Van Belleghem (Published as a PDF)—The only reason this book isn't on the list of 10 is because you can't buy it. You have to download it, and it's free. (Yes, it's free!) Van Belleghem is one of my favorite authors and thought leaders in the CX space, and in this special publication, he looks back at all the content he created over the past 18 months and shares the best of the best. Here you'll find powerful success stories from some of the most recognized brands on the planet such as Amazon, Disney and more. Download it today! Share it with friends and colleagues. Happy Holidays!