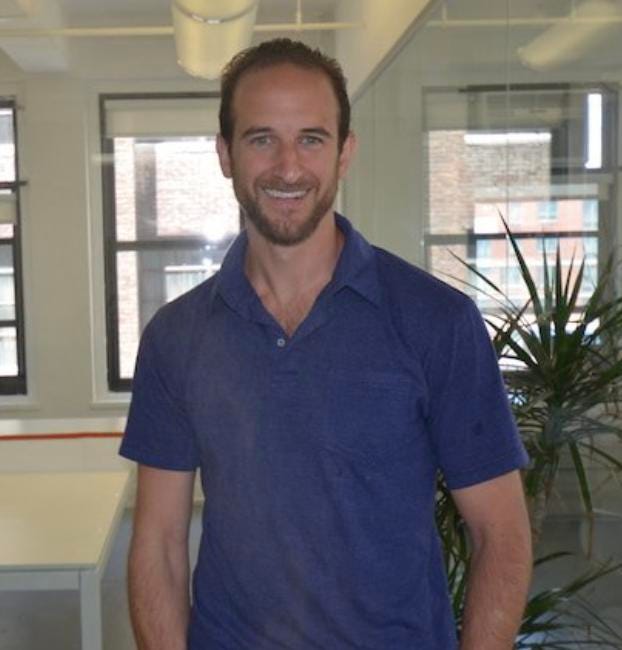 TickPick CEO Brett Goldberg Talks Super Bowl Ticket Pricing
In a world of competitors, it's always nice to deal with a gentleman. Brett Goldberg leads the team at TickPick as they stay the course on their model of being transparent with pricing. Unlike most other markets, TickPick shows the all-in price for tickets as the default. The price you see is the price you get. So, when there is the annual ticket free for all which is the Super Bowl, who better to prognosticate about where prices will land than a guy whose career is based upon being fair to his customers?
The Super Bowl has unique forces driving ticket prices. Among them are the teams themselves, the location of the game, the capacity of the stadium where the game will be played and new for the past two years, the risk of negative impact from the Coronavirus. Also at play is the control exerted over ticket supply and prices by On Location Experiences which is a joint venture between the NFL and Endeavor who purchased the company in late 2019 for an estimated $660 million.
This game is a hometown game for the Los Angeles Rams, and the first Super Bowl in SoFi stadium, which was reportedly built for nearly $5 billion making it the newest and most amenity laden stadium in football. Los Angeles is a big city with plenty of fans within driving distance from the game. The stadium holds 70,240 under regular circumstances, but there are reports it can be expanded by an additional 30,000 seats for big events like the Super Bowl. I have not heard anything to suggest that SoFi will put out any or all those extra seating areas, and frankly believe that would be irresponsible in this Omicron era, but were that to be the case, prices would drop quickly.
During my conversation with Brett, I asked him to predict how prices would play out. He told me that ticket pricing has changed over the years, with get-in tickets at $2,000 or $3,000 long in the past and a new base seems settled at around $5,000. This makes sense as On Location Enterprises and the NFL have no incentive to allow prices to get too low. Also, this year, for the first time the tickets are not paper tickets, they are mobile which means they are much easier to transfer between and that they can be transferred in minutes from almost anywhere to anyone.
Also new this year is the way potential buyers can view the seats they are contemplating. SoFi has facilitated enabling markets to build better visual maps so that fans can see their view from the seat they might buy. TickPick calls this 360-degree views on their site. Nobody wants to show up to an event and meet the support pole immediately in front of their face. This new technology allows people to see exactly what the site line from their seat to the field allows.
Brett believes that On Location Enterprises is incentivized to keep ticket prices from dropping too far. I asked him to predict the all-in get in price for a ticket at 8 am PST on Super Bowl Sunday. Brett's predication was $4,550 inclusive of fees, but that would rise as the kickoff grew closer.
We also discussed the available tickets currently on the market. As of tonight, Friday, February 4th there are about 1,800 Superbowl tickets for sale at various prices starting at $5,000 and rising to suites which cost a million or more depending on the catering. Brett thinks there may be as many as 3,000 to 4,000 tickets which will trade before the game starts next Sunday afternoon.
Definitionally, purchasing tickets this expensive for a game is how discretionary income is dispensed. Championship game tickets are emotionally charged buys. It's your team and they might win it all, right in front of you, because you didn't miss it. You were there.
What I took from this interview is that the best chance to hit the pricing bottom might be on Wednesday or Thursday morning. For those of you who are local, just keep an eye on the way prices are moving. If you're traveling from other places, or even Cincinnati, you may want to be assured of tickets before getting on a plane.
Brett is always an interesting interview. Below in both video and audio podcast is our entire conversation. Be sure to listen:
The reality is that Super Bowl Sunday is as much a national holiday as any of the others. The world stops to celebrate a game, but those celebrations where food and drinks are shared as people with opposing teams all gather to watch the game unfold are where the fabric of America is rejuvenated. If you are anywhere near SoFi stadium this weekend and you have the good fortune to be able to go to the game, do it. This is spectacle of the sort that you'll tell the story for the rest of your lives. My day at the Super Bowl translates from conversation at a pub, to a Bumble date to how you make small talk with the stranger sitting next to you on your next cross-country flight.