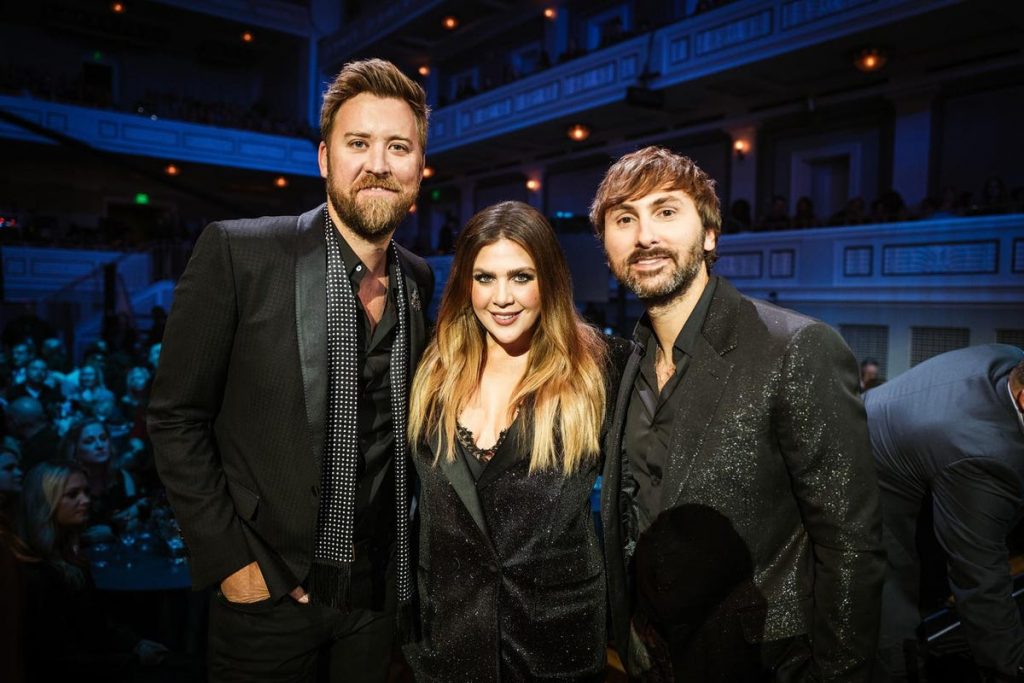 Ticket Prices Are Falling On Secondary Markets As Buyer Interest Evaporates.
Billie Joe Armstrong dominated Green Day's headlining slot at Life Is Beautiful last weekend. Las Vegas turned out in force, and the main stage was jammed for Green Day. It was just like it used to be which was fun. I wish I could say the same about the way ticket markets are working. Or, more precisely, not working. As summer ends and the weather begins to turn interest is dropping quickly from the people who usually go to live events. As a result, prices are at the lowest point I've seen in years. This change came on fast this month, which is why there was one song which really stood out for me at the Green Day show: Wake Me Up When September Ends.
Here's why, when the country began to reopen, event tickets went back on sale. People were thrilled to be vaccinated, free from masks and able to get back out to concerts. Sales went through the roof. In June and July there was near universal optimism on the progress made against Covid-19, and the easing of fears of being in public.
Ticket markets went back to acting like they did before the pandemic – raising prices, moving acts to bigger rooms, all in hopes the party was back with no limits. That's not reality. Instead, the Delta virus began to surge at the same time there was a persistent reluctance by a shockingly large percentage of the population to get vaccinated or wear a mask. These factors plus the stupidity of our current politics of destruction opened the door to a resurgence of Corona virus.
Think back for a moment. Is it conceivable that governors of states would ban seatbelt laws under the guise of "personal freedom?" Would anyone stand for the idea that smallpox vaccinations are not required, or that you're free to roam the airplane cabin during takeoff and landing? Are traffic lights and speed limits now optional because they impede your freedom to drive the way you want without government interference? If we want performers to come and entertain us, we have to make sure they are not risking their lives, that of their crews or their capacity to perform in the future.
This was so aptly addressed 54 years ago in the 1967 movie Cool Hand Luke:
Meanwhile, the tug of war continues between those who follow the rules and those who believe "personal freedoms" trump your obligations to be deferential to the needs of society. But it is that deference to the common good which is the essence of citizenship. While this all plays out, predictably, shows then began to cancel, others never went on sale, and people who were willing to get out of their homes again retreated in fear of the selfishness of others.
I found it both sad and amusing that a population which would brag on Instagram about stopping at the gas station to stock up on Four Loko and Horny Goat Weed would claim a religious objection to getting vaccinated against Covid while they have no apparent qualms about chasing a sybaritic night or any fear of contracting syphilis.
As summer turned to fall, the weakness in prices became noticeable on secondary ticket markets. NFL teams joined MLB and other sports in having obvious vacant seats in their stadiums. These are seats which could not be sold. Demand was collapsing. At one-point last week nearly 25% of the tickets for the Las Vegas Raiders game were unsold or up for resale.
Prices for festivals crashed. BottleRock in Napa sold out earlier in the year, but wristbands were reselling for 70% off on the first day of the three-day Labor Day weekend, and VIP wristbands could be bought for as little as $100 on Sunday. I know. I bought one.
So, what's going on?
I went to the guru – my friend Dave Wakeman to get his take. Dave says:
The current situation in the primary and secondary ticket market highlights a few challenges that were always evident to people that were honest in their assessment:
First, that when you dump tons of tickets on the market when almost nothing has been on sale for over a year, you were bound to see a tremendous bounce in demand.
The subsequent downslope of this glut of inventory was also predictable because there was never going to be enough demand to fill all the seats.
Worryingly, the data for brokers showing tickets selling for pennies on the dollar or not at all highlights the need for better strategy, improved marketing, and a serious look at pricing.
The challenge is that after 18+ months and no real changes in business models or strategy is how much pain will it take to get folks to test their assumptions.
What Dave points out is what has always been evident. Promoters and teams are not paying attention to market dynamics, they are overestimating demand. There are only so many events any one person can attend. Once the world was released from their home confinement, there was a rush to get back out to anything fun. But that rush is now over. Demand was returning to something like it used to be pre-Covid, then the issues began: fear of Delta virus, the politics of vaccination or masking requirements to attend events, changes in consumer behavior after people spent a year and a half finding other ways to amuse themselves. And down go the prices of tickets.
There are now a series of crosscurrents holding back demand. Where we used to have a single population who would occasionally go out to see a live event, now we keep losing significant groups: those afraid of getting sick, those unwilling to meet Covid protocols to attend, those who simply don't want to deal with the friction between those who are polite enough to comply with the Covid protocols and those who flout them, and those who simply don't want to spend the money on something which seems like more headache than party.
This is creating a bargain for shoppers on secondary ticket markets as ticket sellers are beginning to panic and prices are dropping fast. Here's some real numbers. One smaller resale company sold $420,000 in tickets last month ending the month at a loss. Of those sales, nearly half were under face value, and $54,000 worth of tickets didn't sell at all, not at any price. Zac Brown tickets which were $130 at face sold for $85. Trey Anastasio tickets which were $53 sold for $17.50 Outlaw Music Festival tickets which were $31.70 at face sold for $18, Lady A tickets which were $151 sold for $70.
This quick drop in prices confirms what is rarely discussed: ticket sellers who purchase inventory to resell often sell the tickets at a loss. Consumers and fans benefit from these sellers in two ways, when tickets are available below face value – something which never happens on primary markets and when sellers purchase tickets and hold them until the date of the event so there is always the possibility to purchase a ticket. In the old days, a show would sell out months in advance and you were simply out of luck unless you drove down to the event and found someone outside the arena trying to sell a ticket.
For secondary markets like SeatGeek, Vivid Seats or StubHub the decline in ticket prices might soon pose a significant problem. Ticket sellers will abandon the practice of buying tickets if it becomes consistently unprofitable. The result will be a steady reduction in the number of tickets available for sale on secondary markets, and a resulting collapse in those companies' run rates. This is impactful when companies such as Vivid Seats are transitioning to becoming publicly traded entities. Horizon Acquisition is holding a meeting on October 14th seeking shareholder votes to merge into and take public Vivid Seats PubCo. Should this pass (and pro tip: it will), Vivid Seats will become publicly traded and report quarterly on the internal financial dynamics of their business which still consists mostly of adding a service fee to tickets listed on their site by third party ticket sellers.
Usually, October and November are when performers announce new tours so their tickets can be sold in advance of Christmas, making those tickets a great choice to be given as gifts. Dad doesn't need a new tie – he wants to see the Pussycat Dolls or The Foo Fighters. This year, the resale ticket marketplace might be a great place to get those tickets. Prices are down, and they are likely to remain under pressure while the politics play out. My personal belief is we are working toward a tipping point, much like how now everyone simply puts on their seatbelt before starting their car. By next spring, it should be clear that if you want to go to a concert, sporting event or restaurant then you'll have to comply with the rules related to Covid. But, now in this moment, tickets are selling for unusually low prices because of all the uncertainty. For those who are vaccinated, and want to get out and see something, now is your time. Get online and enjoy your discounts.