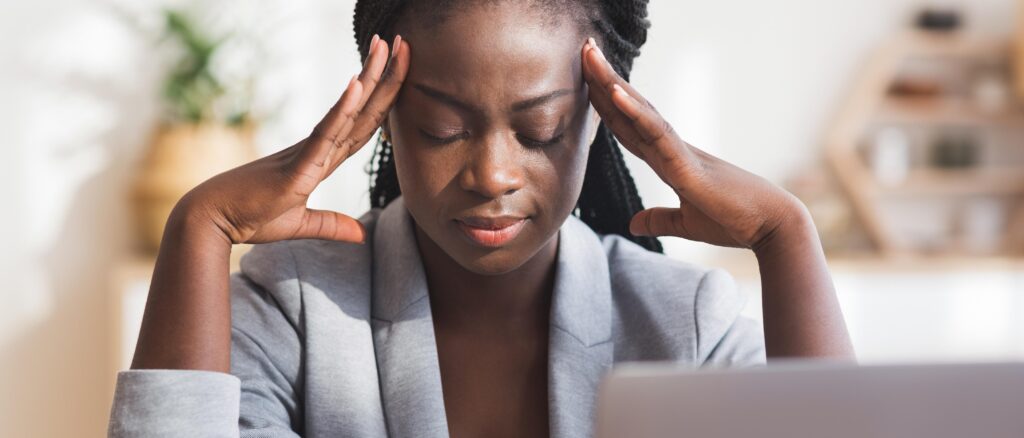 Three Considerations For Employees Navigating Toxic Workplace Cultures
The Great Resignation has caused many companies to re-evaluate their practices, procedures and policies to assess ways to create better environments in order to retain employees. Despite corporate desires to mitigate attrition, organizations are continuing to fail employees, and particularly those from racially marginalized communities. For millennial and Gen Z workers especially, workplace diversity, equity and inclusion (DEI) is high on their priority list. Despite what some have called the racial reckoning that was sparked in the summer of 2020, many organizations have gone back to their racist origins; old habits are indeed hard to eradicate. Rachel Gurjar and Sahara Henry-Bohoskey are two millennial women who shared their experiences with exclusionary workplace behaviors at the hands of their former employer. What both Gurjar and Henry-Bohoskey endured echo what so many employees from racially marginalized communities face in their respective workplaces. In an ideal situation, all employees would just leave work environments that are toxic and exclusionary. The reality is, for many people, that just isn't an option. This article seeks to elucidate three important considerations for employees, particularly from marginalized communities, who are navigating toxic work environments.
1. Document your experiences. Research indicates that 57% of people leave their jobs because of a manager. Toxic leadership is one of the main sources of employee harm. What many employees report is a lack of accountability among leadership. In an email, Gurjar reflected on what employees in these situations can do. "If you do find yourself alone with no coworkers who are willing to support you, please document anything that happens as much as possible." Ensure that you are keeping records and documentation of the harm you are experiencing. Henry-Bohoskey in an email shared, "the most powerful thing is to have evidence. Keep everything in writing if you can because once you realize you're in a bad spot, it's too late. It's important now to protect yourself." If employees bring up their experiences to leadership or their human resource department, having a paper trail or documentation will be helpful.
2. Speak up. Each and every employee has the power to use their voice to try and impact change. If there are other people in the organization who have endured the same harm, there is power and strength in numbers. Coming together with these employees and having discussions about shared experiences, at the very least, can provide a safe space to navigate this type of environment. Gurjar shared, "it is important to communicate with people on your level to see if they are witnessing or experiencing the same. This way you can offer support to each other and remind yourself that you are not alone." Sharing your collective experiences with leaders is one option. It is important to note that speaking up is not without its risks. Although retaliation is illegal within the United States, there are innumerable cases where employees speak up and get ousted from their respective organizations. "Speak up," Henry-Bohoskey shared, "knowing there is a possibility of being blackballed or receiving retaliation, because sometimes standing up to bullies and gatekeepers is the only way to implement change. Abusers will only continue to inflict pain on others after you leave."
3. Encourage continued education. Part of the reason why inequities are able to persist within organizations is a lack of knowledge and understanding regarding the exact issues that employees are experiencing. Leaders often a) don't know that they are causing harm and b) don't understand how to mitigate said harm. In some cases, leaders recognize that employees are experiencing harm but don't care to rectify or repair it, or don't prioritize fixing these issues. Enlisting the help of external consultants and outside entities can prove helpful. "Unfortunately for Rachel and I," Henry-Bohoskey shared, "we didn't have an HR department to go to, which is why an unbiased party mediating the complaint is so important." Gurjar says "reading anti-racist articles is only the bare minimum. Instead, [have] an appropriate budget for outside DEI experts to come and do regular training and help identify shortcomings and implement actionable plans and solutions for employees at all levels especially at the top. This allows actual dollars to go in the hands of racialized people who have made work like this their job." Investing in DEI education will show employees that leadership prioritizes creating more equitable spaces for all employees. Employees should advocate for continued and ongoing education for both leadership and staff members. It may even be helpful for employees to suggest specific practitioners, educators, and consultants for the company to invest in.