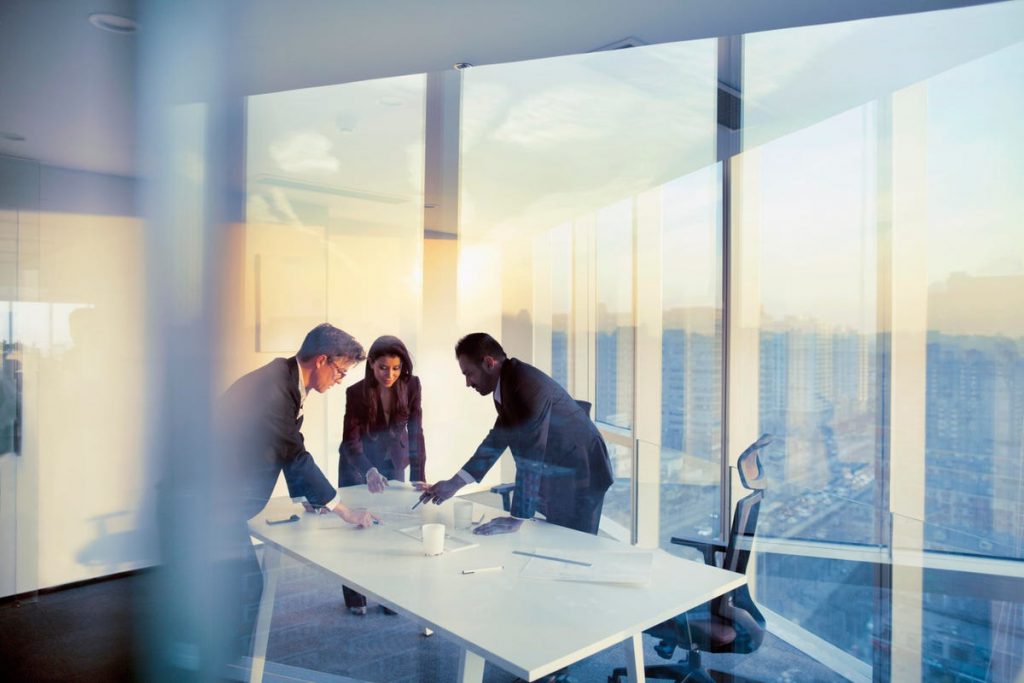 Three Business Strategies For The Next Decade
CEO & Founder of Nida Leard Consulting & Coaching. I help coaches, consultants and experts reinvent, innovate and become a category of one.
Here's the inconvenient truth: The past decade's strategies won't work for the next decade. Keeping up with the crowd is much easier today than creating something new. This is why I believe most businesses fail. The magic happens when you go the extra hundred miles to come up with something unique and innovative. There certainly are obstacles along the way that come in the form of hard choices and sometimes people look at you like you are dreaming about the craziest ideas, but, ultimately, this is how you take the cup home. One area you can stand out in the future is customer service.
Often, companies claim that their clients are their priority, but let's ask ourselves this question: Would you be willing to decrease your sales by 20% in exchange for client satisfaction to increase from 80% to 100%? Many entrepreneurs might feel obligated to say yes, but in my experience, when the time comes, most businesses will put more of an emphasis on sales. In the past, I have observed businesses that have been successful for multiple years. They had the initial success and "hype" but later experienced stagnant growth, declining sales and eventually had to go out of business. The reason? They never examined the foundation of their business.
The latest online advertising strategies and launch strategies helped them turn leads into sales and grow fast. As sales poured in, these businesses thought they were doing great and didn't think there was anything wrong. But then the real test began. Through the years, as more and more clients weren't completely satisfied with their services, one by one, they left. Despite the fact that their services weren't necessarily bad, they weren't providing superior customer service and delivering incomparable results. A large part of their focus was on the top 10% of "raving fans" that loved them, but they neglected or didn't ask for honest feedback from the other 90%.
Instead of focusing on implementing the solutions that would differentiate and innovate their business, improving the quality of their services and developing a customer-centric culture, they opted to run more marketing campaigns, increase advertising and increase sales. In doing so, they solved the problem temporarily but failed to address the real crux of the matter and more problems arose. People tend to share their accomplishments and strengths since they love thinking about what they're good at. Despite this, we rarely examine our own blind spots and what needs to be changed. We feel so afraid to receive feedback that we become defensive when someone tells us we need to change and improve. We are programmed to avoid things that do not make us feel good. That's no way to enter into the next decade of work. Here are three business strategies to help propel you forward toward success:
1. Develop a solution that solves an existing problem in a unique, innovative and better way.
It can feel scary to be different and innovative. But businesses like Netflix, Airbnb, Apple, Tesla and Uber did not succeed by copying what everyone else was doing. These businesses succeeded because they solved problems that nobody else was solving or at least weren't solving effectively. Many entrepreneurs make the mistake of inventing a solution and then trying to find a problem to match that solution, which is the opposite way of how you create a business. Businesses that thrive solve a real, urgent and important problem that customers are willing to pay a lot of money to solve.
2. Shift your focus from marketing to customer centricity.
There was an era where everything was focused on production, then it shifted to sales and now marketing is what everyone is crazy about. Innovation is going to be the foundation of the next decade, ensuring that customers receive better experiences than they could have received anywhere else. Businesses need to create customer-centric cultures and operate with a "whatever it takes" mentality.
Do you remember when, 10 years ago, we said businesses would go out of business if they didn't go online? Well, I believe the same applies to customer centricity. I believe businesses will also go out of business if they refuse to operate from a customer-centric mindset within the next five to 10 years. Since competition is rampant in every market, there will always be new businesses coming up with better and more innovative solutions to make the customer's life easier. I have observed that customer expectations are at an all-time high. Thus, understanding what customers really want and creating the ultimate customer experience is essential.
3. Remember that businesses that are willing to invest in excellence will win the game.
The winner-take-all scenario will be prevalent. Thinking back to statistics class, remember the normal distribution curve where most people scored in the middle and there were some outliers who performed really badly and others who excelled and got more than 98%? It's no different in the business world today. Most businesses tend to do as they see others do, which is the average. It is common for people to want to do enough to get by, rather than go the extra mile. Be the outlier.
It's time for entrepreneurs to rethink their businesses. It's time to reinvent and innovate and be different. It's time to think about long-term success and maximize the value and impact of our businesses rather than focus on short-term wins. And it all comes down to whether we are willing to awaken to the inconvenient truth or not.
---
Forbes Coaches Council is an invitation-only community for leading business and career coaches. Do I qualify?
---