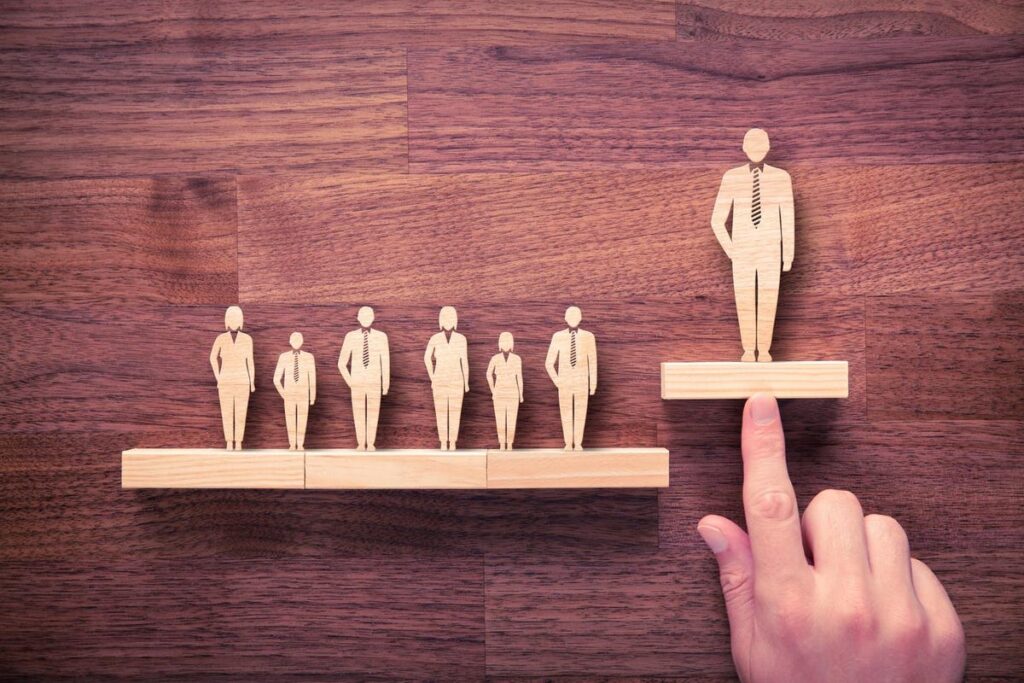 This Simple New Year's Resolution Could Dramatically Improve Your Leadership Effectiveness
Arguably, the most valuable currency within a corporate ecosystem is relationships, and for ambitious professionals with leadership aspirations building the capacity to cultivate and sustain broad relationships is a critically important skill. As the year winds down and so many are focused on conducting performance reviews and completing year end reports, it's also important to take stock of how well your leadership style is working…or not. Unfortunately, many highly ambitious, driven professionals make the classic mistake of developing a leadership style focused too much on tasks and not enough on relationships—particularly given our pandemic-induced virtual work environment.
The truth is that people are much more motivated to share information or go the extra mile for someone they know and like so taking time to cultivate genuine relationships isn't a superfluous luxury. It's a critical element for success in a work world that's increasingly transactional, offering rare opportunities for genuine connection. So, as this year comes to a close, take some time to assess whether your current leadership style is working as well as it could. In particular, consider whether you've been focusing enough on building authentic relationships with peers, direct reports, partners and/or superiors. If you don't have a strong sense one way or the other, consider these questions:
· Do you know the hobbies, interests, personal accomplishments or challenges of those working closest with you? Do they know that same information about you?
· Do most of your professional interactions start with some sort of small talk or do you generally dive right into the task at hand?
· Do you tend to only reach out to people when you need something?
· Do you sense that the conversation shifts when you join the call (or enter the room)?
· Do you tend to only socialize with the same one or two colleagues with whom you have the most in common?
· Do team members come to you with hard questions, concerns or occasional push back?
· Do you periodically have networking type lunches or meetings when you don't specifically need something?
The answers to these questions can offer valuable insight into not just your ability to connect on a human level but also the amount of energy you're putting into building authentic relationships. For many leaders—particularly technical ones—resolving to invest more significantly in relationship building next year could be transformative not just for them but for their teams as well.
Unfortunately, as the Covid-19 pandemic drags into a second year, many workplaces are delaying a return to the office which means more distance, more video calls and little certainty of when teams can enjoy the simple pleasures of grabbing a coffee with a coworker or joining the raucous discussion about the latest Spiderman release going on in the break room. Without a doubt, building relationships virtually is absolutely harder, but it can be done. While the practical mechanics of cultivating those authentic relationships while working remotely may require a bit more ingenuity and effort, the real hurdle may be simply committing to doing it—making it a real priority in the new year. So, as you're considering resolutions that will make a difference personally and professionally, don't limit yourself to the well-defined, discrete, box-checkable tasks like losing 10 pounds or completing a certification. If your leadership style isn't as effective as it could be because you're focusing too much on tasks and not enough on relationships, resolve to strengthen your relationship building muscle in 2022. Indeed, the most effective leaders are thoroughbred leaders with equal capacity to focus on both tasks and relationships.
Yes, measurable goals are great because we can track our progress and feel a sense of accomplishment so develop some specific, measurable, timebound goals that help you reach your broader objective of building stronger relationship skills. Sample goals might include measurable commitments like these:
· Define a list of people outside your immediate team to connect with in 2022
· Schedule quarterly networking chats
· Start at least one meeting/week with a relationship building ice breaker (engage team members in identifying different ice breakers so everyone gets involved)
· Learn 2-3 personal facts about each person on your immediate team
· Conduct a virtual team building retreat
· Ask each person to share a little-known fact during introductions for virtual calls at least weekly
In many ways 2021 has reminded us that relationships and people must come first, and the best leaders get that instinctively. While the pandemic has strained relationships and created information vacuums and silos, those who commit to building authentic relationships in 2022 will certainly distinguish themselves. Remember that relationships are best built before you need them so don't wait for a crisis. Resolve to enhance your relationship building skills today.