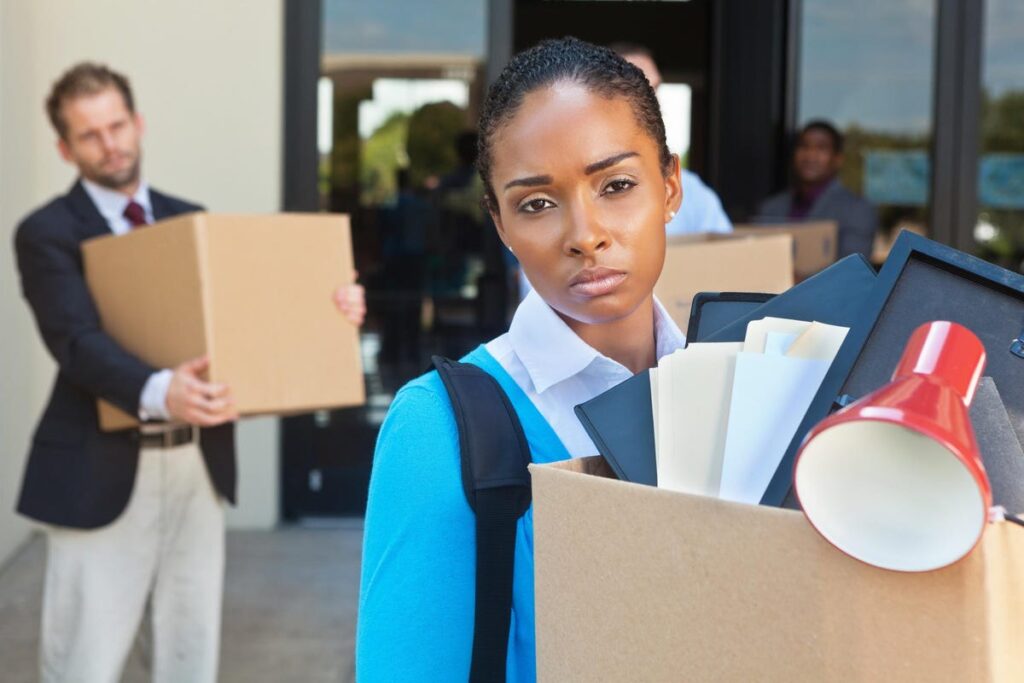 The Omicron Variant Caused These Companies To Reconsider Their Return-To-Office Plans
There is a famous quote in the movie Godfather, "Just when I thought I was out, they pull me back in!" It feels this way with the never ending pandemic. There are brief glimpses of hope that it's over, then suddenly a new variant surges.
Forbes previously reported that the uncertainty over the new Omicron strain may cause companies to think twice about their return-to-the-office plans. If it starts spreading, workers would likely protest over being required to commute back to an office. They'd fear catching the new variant—in addition to concerns over Covid-19 and the Delta variant. Businesses will be concerned over legal liabilities if they force their staff to commute via bus, train and mass transit into the city, possibly endangering them.
The prediction turned true as businesses started pushing back their return-to-office plans. Jefferies, an investment bank located in Manhattan, with around 4,500 employees worldwide, reported over 40 new Covid-19 cases. CEO Richard Handler wrote in a memo, "Our priority now is to best protect every one of you and your families." Handler added, "Effective today, we are canceling all social events and entertainment until January 3rd." Staff was asked to return home.
Tim Cook, CEO of Apple, told employees that the company is pushing back its return to office plan until February, according to an internal email. Beginning in March, the leading tech company will offer a hybrid work model with staff coming into the office Mondays, Tuesdays and Thursdays.
Credit card and banking company, Capital One, said, "it will not reopen its U.S. offices on November 2 as previously shared. Given the continued fluid nature of the situation, a decision was also made not to attempt to forecast a specific date for a full-scale reopening of U.S. offices," and "Associates will be provided 30 days advance notice before any decision to fully reopen U.S. offices in 2022—moving into a destination hybrid work approach— is made."
A Ford Motor Co. spokesperson said, "The state of (the) COVID-19 virus remains fluid, and despite the success of our ongoing safety protocols and increased vaccination rates, we are shifting the start date of the hybrid work model to March."
Chris Cherry, DoorDash's director of global safety and security, said about navigating the new variant and bringing people back, "In light of Omicron, the company was taking a wait-and-see approach," and "This is a dynamic situation that we'll continue to evaluate, making educated decisions based on the most up to date guidance and information we receive."
The Washington Post reported Google and ride hailing app Uber both announced they plan to indefinitely push back its return to the office into 2022. Google's security VP, Chris Rackow, said in a note to full-time employees that it will take the time to assess when U.S. offices are in a position to allow a safe return and a "stable, long-term working environment." Previous plans for U.S. locations to institute a hybrid model won't commence on Jan. 10, he added.
In an email to employees last week, Uber said, "Since things keep shifting, we've decided to no longer have a global [Return To Office] target date for the time being." Offices may remain open for people who are comfortable coming in, but it's not mandatory to return.
Meta, formerly known as Facebook, will have an open headquarters at the end of January. However, professionals can defer returning up until June. Janelle Gale, vice president of human resources for Meta, empathetically said, "some aren't quite ready to come back."
Lyft is offering their people another year to work remotely. The ride hailing app company said it won't require its staff to return to the office until 2023. Ashley Adams, a Lyft spokesperson, said, "We've heard from our team members that they value continued flexibility in determining where they work and would benefit from additional time to plan," and "We want to give people a choice for all of next year."Although the offices will reopen in February, employees won't be told to return in 2022.
If this stop-and-go trend continues, there will be a time when both the companies and workers will mutually agree that having everyone back in an office isn't a reasonable goal. We'll likely see a large segment of the workforce remaining remote over fears of future outbreaks and associated childcare, school closings and related challenges it causes.
As the outbreaks subside, there will be some people who want to go into the office a few days a week as they enjoy the social aspect and the opportunity to get noticed by management, which could help fast-track their careers.
Younger workers may want to come into the office to gain a sense of the corporate culture, find a mentor, learn how the business operates and cultivate a network of alliances. There will also be folks who— after about two years of being stuck in a cramped apartment or house—want to get out. Going to an office for them will be a refreshing change of scenery and way to socialize.
However it plays out, it's become clear that we won't be going back to pre-pandemic norms and standards.