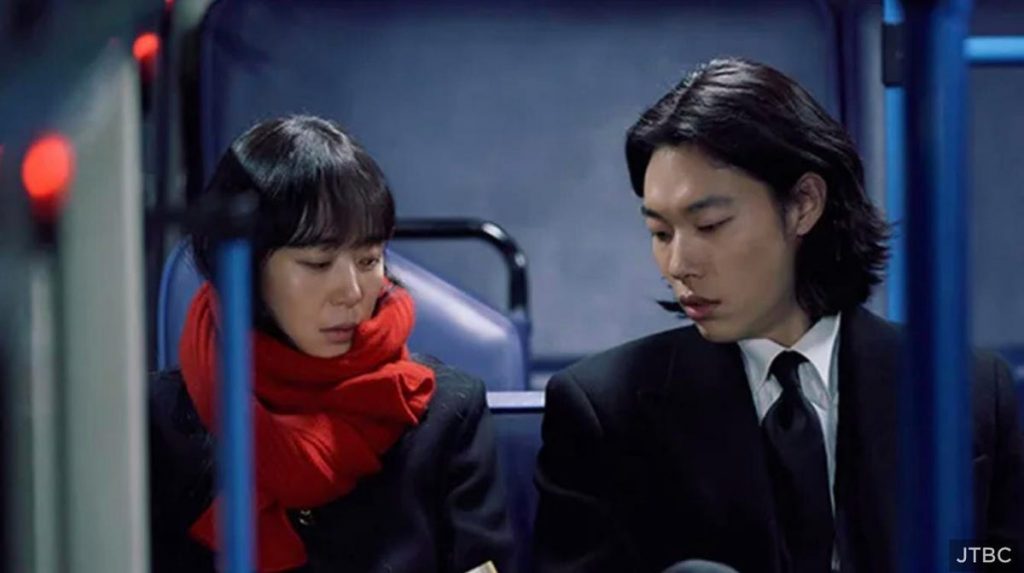 The Korean Drama 'Lost' Offers A Second Chance For Two Lost Souls
The soundtrack for the Korean drama Lost incorporates Jeff Buckley's version of the Leonard Cohen song Hallelujah, the anthem Buckley recorded before committing suicide two decades ago. The timing is significant, because two of the drama's characters are listening to it while mourning the loss of their mutual friend, who committed suicide with his lover. It was their friend's favorite song.
Kang-jae, played by Ryu Jun-yeol, asks Ddak-ye, played by Yoo Su-bin, what the song is and why they are listening to it. Yet his approach to life could be summed up by some of the lyrics that talk about not trusting love.
Handsome Kang-jae is a player who relies on the generosity of older wealthy women. He does a good job of pretending he's jaded and nothing touches him, but he's haunted by a sense of loneliness. He acts tough until his friend commits suicide and the pain he can't express seems to subtly ripple under his skin. It would be too dangerous to let down his guard. He has to survive.
On his way to deal with funeral matters, he meets Bu-jung, played by Jeon Do-yeon, on a bus. Bu-jung is depressed and she has secrets to hide. Lately, she sleepwalks through life and cries on buses. She can't tell her husband or father what troubles her but trying to deal with it alone has overwhelmed her.
The bus is almost empty when Kang-jae sees Bu-jung crying. There's no reason that Kang-jae, who is 13 years younger than Bu-jung, should stop to talk to her, but he offers her a handkerchief, a present from one of his patrons. Perhaps he sees his own emptiness mirrored in her. They are both lonely. They both feel empty.
The drama is directed by Hur Jin-ho. It's a first drama for the director of several films including Forbidden Dream, The Last Princess, Five Senses of Eros and April Snow. In Lost his direction magnetically draws viewers to feel like fellow travelers on that lonely late night bus and to hope these sad characters might find some solace.
As an actor, Ryu Jun-yeol is such a master of physicality that he seems to inhabit a different body in each of his roles, which include the drama Reply 1988 and the films Taxi Driver, Money, The King and Believer. His role in The King won him a Best New Actor Award at the Baeksang Arts Awards. His role as Kang-jae is an intriguing mix of swagger and vulnerability that deserves to win him yet another award.
Jeon Do-yeon, who plays the heartbreakingly numb Bu-jung, recently appeared in the films Emergency Declaration, Beasts Clutching At Straws and Ashfall. She won a Best Actress award at the 60th Cannes Film Festival for her role in Secret Sunshine, as well as Best Actress awards at the Baeksang Arts Awards for her roles in Birthday and The Shameless.
The screenplay was written by Kim Ji-hye, who wrote My Love, My Bride and Architecture 101.