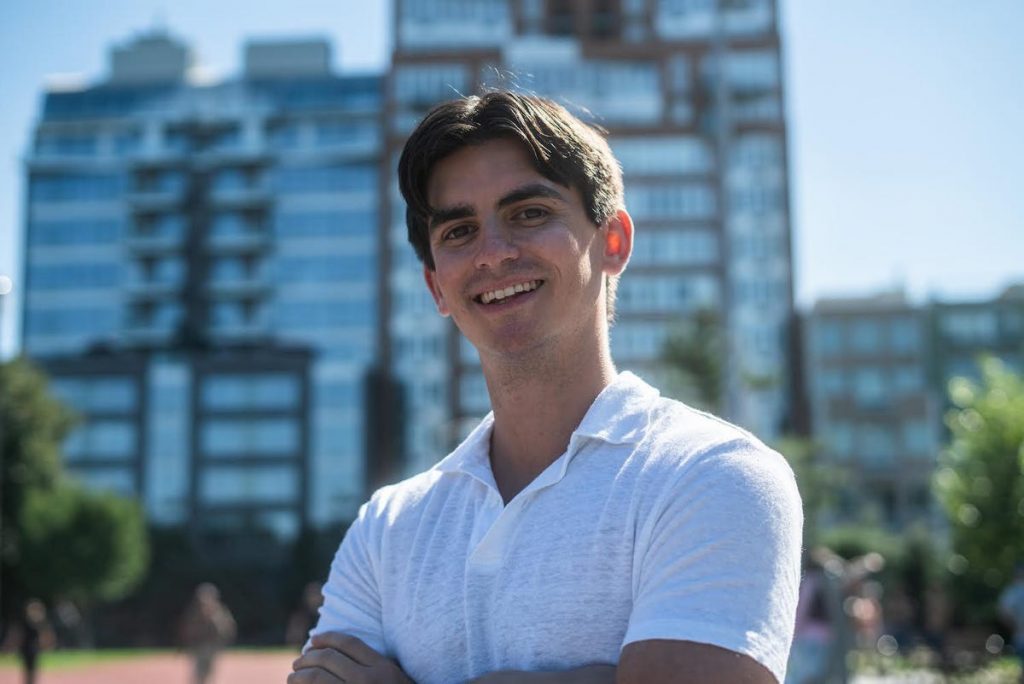 The Influencers Are Coming To A Streaming Service Near You
Jared Sleisenger is the Head of Television at CrossCheck Studios. CrossCheck, which focuses on Gen Z content creators from various sectors, is a joint venture with Unrealistic Ideas, a production company founded by Mark Wahlberg, Archie Gips and Stephen Levenson. Entrepreneur and social media influencer Josh Richards runs CrossCheck.
I had a chance to sit down with Sleisenger to talk about what the future of television will look like.
Tom Ward: Why is the Gen Z audience important?
Jared Sleisenger: The Gen Z audience is increasingly influential. They're starting to have disposable money to spend on content. I think 90% of teens commented that they'd spend their money on shows that they like. And it's a misunderstood and underserved market; being able to tap into things that are interesting to that audience, while working alongside some of the biggest names in social media. We're able to fill a niche in the market that hasn't been filled yet.
Ward: What do they want?
Sleisenger: They want it [content] that is authentic to their experience. If you look at shows that have been successful, whether it's Euporhia or PEN15 or Outer Banks, they have characters that Gen Z can see themselves in. They're experiences that they can relate to.
Ward: How will you find talent for your shows?
Sleisenger: We are scouring TikTok, and social media in general, for ideas that are great but maybe the creators don't have a way to get it out there. We are interested in going to college campuses and getting in touch with their screenwriting programs. There's an incredible amount of talent there and they just need the tools to build a bridge to Netflix or Amazon or HBO Max.
Ward: Will Josh Richards be appearing in any upcoming projects?
Sleisenger: Josh, and CrossCheck Studios, have recently entered into a first-look film deal with STX Films. We just announced our first movie with them in which Josh will be the star. It's a comedy written by Nick Cion and Annie Harnick. In the movie, two friends on the fringes of Hollywood go on a hunt for a crazy gamer's fabled Halloween party. Their chase takes them through legendary ragers, haunted mansions and the hidden depths of their own friendship as they try to get a taste of Hollywood glamour.
Ward: What do you think of Addison Rae's recent deal with Netflix?
Sleisenger: I think Addison's deal is a gamechanger because it's proving that influencers can brand themselves as multi-hyphenates and build bridges to traditional platforms, like Netflix. It's opened the door for us in a big way. We have a lot of companies that want to enter into bigger deals with us. It's a testament that the Gen Z audience is aging up and they've indicated that they prefer to see influencer talent. They identify more with them than with traditional talent.
Ward: Is an actor's social media following important when it comes to casting someone?
Sleisenger: It does become part of the conversation when casting a show. We look to see if this actor or actress have that following that could be beneficial. Look, Hollywood has been notoriously risk averse for so long, so the idea is, 'How can we prove that this person will succeed for us?' And what better way to prove that than social media?
Ward: What are you working on?
Sleisenger: We're working on a documentary now about how TikTokers are helping investigators to solve crimes quicker. When we want to find that source, that really interesting TikToker, that may be reluctant to engage with your run of the mill Hollywood producer, Josh will send them a DM. Then they think, "This is interesting. I never thought about what a TV project with Josh Richards could be."
I'm always looking at new things to explore and when you look at Gen Z and how they watch Netflix; they're spending a lot of time on their phones. There might be opportunities to have a co-viewing experience where video interacts with mobile. I think that's really interesting.
Ward: What are you excited about in the streaming world?
Sleisenger: I'm excited in TV that's shoppable. So, let's say that you have your Josh Richards show on Amazon on and he's wearing these sneakers that look cool, then you'd be able to interact with that product. I think that's really intriguing to these media companies, notably Amazon.