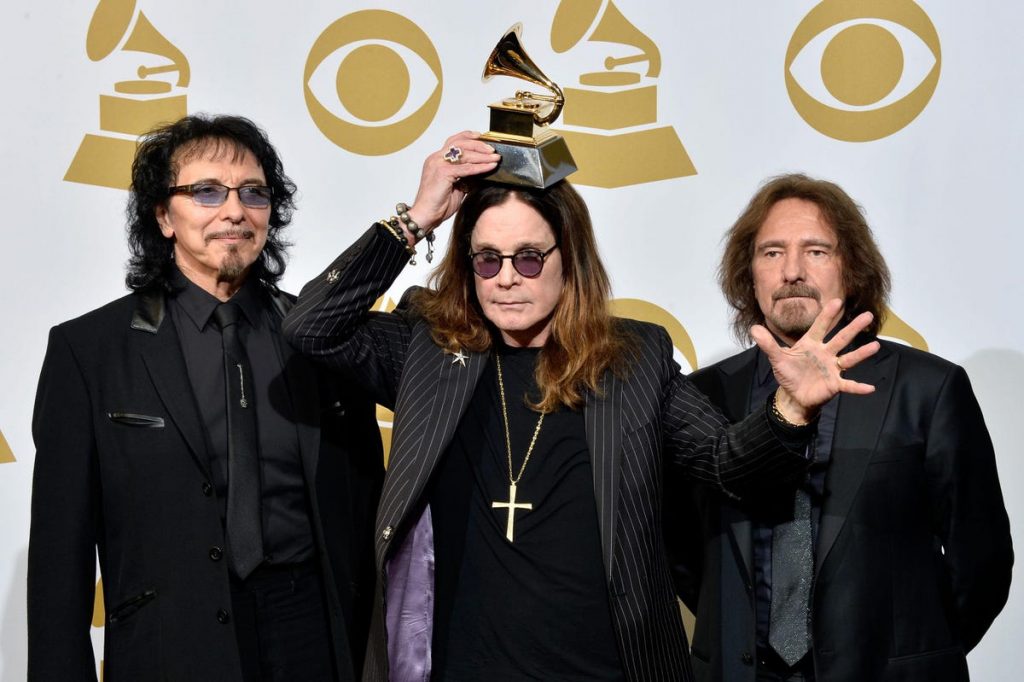 The Grammys Are Outdated When It Comes To Heavy Music
If this year's metal Grammy nominees prove anything it's that The Recording Academy is still stuck in the past. While the Grammys have rarely showcased current and prominent young talent, this year's nominees for Best Metal Performance are especially 'boilerplate' and redundant compared to recent years. In fact, this is why it's rather disappointing or at the very least a strange circumstance. Time and again the Grammys have botched the Best Metal Performance category, but in 2018, 2019, and even 2020 the Recording Academy showed progress in highlighting both younger and more current metal artists. Power Trip, Code Orange, Poppy, Trivium, and Deafheaven were all nominees across these years, and although none of these bands actually won, it marked a considerable step forward in the Recording Academy's perception of modern heavy music. However, with the reveal of 2021's Best Metal Performance nominees, the Grammys have seemingly backpedaled on what little progress they've made within the genre.
Gojira, Mastodon, Dream Theater, Rob Zombie, and Deftones all consist of this year's nominees, and while each has undoubtedly shaped modern metal in a number of significant ways, this grouping can't help but feel outdated and repetitive. Apart from each of these acts being 20-30 years old, they've all been nominated for a Grammy one or several times prior to 2021. Obviously, no disrespect is meant toward these nominees, as they've each put out timeless work at some point in their careers, but a fair question to ask is have any of them done so in 2021? With the exception of Gojira who did release one of the best metal album of 2021, I'd argue the overwhelming answer to that question is no.
At this point all of these bands are almost legacy acts, if not already. None of them (including Gojira) are exploring uncharted territory with their sound or within the genre as a whole, and that's where the problem lies — the Recording Academy's metal nominees are outdated. Unless the Grammys are making up for mishaps from the early 2000's-2010's, it feels like they're a decade or two behind what's actually going on within the heavy music scene. Another instance of this was back in 2018. It was nice and unexpected to see the Recording Academy award a Grammy to doom metal pioneers High On Fire, but they're another band that's been around for nearly two decades.
While the Grammys have undoubtedly gotten better with addressing 'what metal music is' and what it sounds like, they need to focus on what it sounds like in a given year. So what does heavy music sound like in 2021? It sounds like Turnstile, Spiritbox, Bring Me The Horizon, Knocked Loose, Every Time I Die, it even sounds like Gojira and Mastodon too. However, the issue with this year's nominees is there isn't enough representation for younger and more modern bands.
If the question was ever "are Gojira, Mastodon, Dream Theater, Rob Zombie, and Deftones all worthy of Best Metal Performance?" the answer would be yes, but respectively not in 2021.