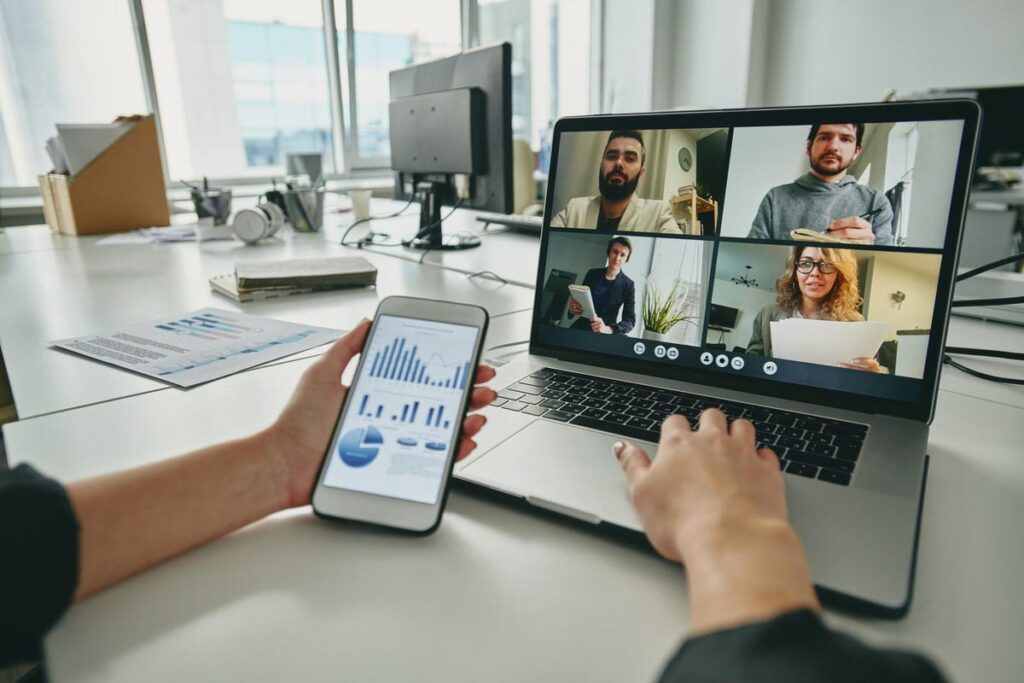 The Future Of Work Will See Leadership Leverage Data And Facts Over 'Gut Feelings' And A 'We've Always Done It This Way' Mentality
You can visualize important business decisions being made in wood-paneled executives suites with older executives sitting around expensive, mahogany conference tables, saying, "I have a gut feeling." Then, they offer an edict to the workers. Ben Waber, cofounder and president of Humanyze, a workplace analytic provider, contends important decisions could now be made with powerful data rather than relying upon emotions and doing something because "we've always done it this way."
Waber's business concept is a radical departure from the old-school ways of making decisions. His work has centered around "using real-time data flows to rethink management of people, physical architecture, corporate planning and training, among other things." Waber founded Humanyze to offer its services to the business community to help organizations tap into what is really going on with employees.
Here's an example of how data can be predictive to behavior. If employees use their swipe card to enter the building much later than 9 a.m., are in and out for lunch for far over an hour, leaving before 5 p.m., sending fewer emails and texts to co-workers and consistently being late with deadlines, it could show that the person is disengaged and may be considering looking for a new job. Armed with this data, managers can take swift action to ensure that they don't lose a key member of the team to the Great Resignation trend.
Humanyze conducted a survey and released its 2021 Future of Work report, which offers findings and analysis of the evolution of work throughout the pandemic and employee sentiments about the future of the workplace.
The report indicates that employees and managers seem to both be adapting to remote work and collaborating more with their teammates and closer colleagues since the start of the pandemic. Although, interactions have decreased with more peripheral colleagues outside of their immediate networks.
A takeaway from the survey is that management should prioritize interactions between employees and "weak connections," as research shows that they are key drivers of innovation, creativity, information sharing, employee engagement and retention.
Some large troubling issues have been uncovered. Respondents report a "decrease in employee confidence around post-pandemic plans, transparency and communication from leadership" and the lack of objective data to inform and tailor effective strategies. It's problematic, as organizations can't succeed without employee trust and confidence. Without transparent leadership, businesses risk seeing an increase in attrition, as workers will leave for better opportunities.
Work-life balance is another important area that requires close attention. It's been reported that employees have been working much longer hours during the pandemic. Interestingly, the data indicates that people are changing their work habits. They are more flexible and not necessarily working the traditional 9-5 while at home.
One of the big reasons why people want remote options is so that they can have autonomy over their day. Output is now viewed as more important than facetime in an office. A person may like starting the day a little later and doing some extra work after dinner. Many people will weave in their personal and family life, along with work.
It appears that both employees and managers want continued flexibility, post-pandemic. The caveat is that they want to be thoughtful and coordinated. For example, with regards to a hybrid model, employees and managers would prefer a consistent, predetermined approach that has them in the office with the appropriate people. It's a complete waste of time and energy to commute to an office only to make video calls and send emails, as there are no relevant colleagues to interact and collaborate with.
Here are some of the key highlights of the survey:
Sixty-three percent of employees lack full confidence in their company's post-pandemic workplace strategy—a 16% increase from the spring.
Over 50% of employees say they don't feel informed about their company's post-Covid-19 plans for how decisions get made.
Twenty percent of managers report having absolutely no involvement or say in return-to-work decisions.
Seventy percent of managers report their company doesn't leverage any data (other than employee surveys) or workplace technologies to inform return-to-office strategies.
Employees:
Thirty-nine percent of employees said work-life balance has been their top work challenge during the pandemic (compared to 58% of employees surveyed in April 2021).
Thirty-eight percent of employees said the inability to interact or collaborate in-person with their immediate team and manager, or colleagues outside of their team and leadership from other departments, has been their top challenge.
Management:
Twenty-five percent of managers said "employee attrition and disengagement" has been their top work challenge during the pandemic.
Seventeen percent of managers said "less productivity and efficiency" has been their top work challenge during the pandemic.
Seventeen percent of managers said that "communication with their team and colleagues across the organization" has been their top work challenge.
Lack of Data-Driven Approach And Manager Involvement:
Seventy percent of managers said that, besides employee surveys, their company is not leveraging workplace data or technologies to inform post-pandemic decisions.
Twenty percent of managers said they have not been included, had any involvement, nor been asked to provide input around post-pandemic strategies or decisions.
Twenty-five percent of managers said that only executive leadership influences these decisions. Fifteen percent of managers said they aren't sure how their company is informing post-pandemic decisions or planning.
Looking ahead to the post-pandemic future of work, employees and managers desire to work remotely in some capacity, but still value the benefits of working in person with their colleagues. Since all businesses and teams are unique, "leaders must tailor data-driven, people-centric strategies that balance team needs with business objectives."