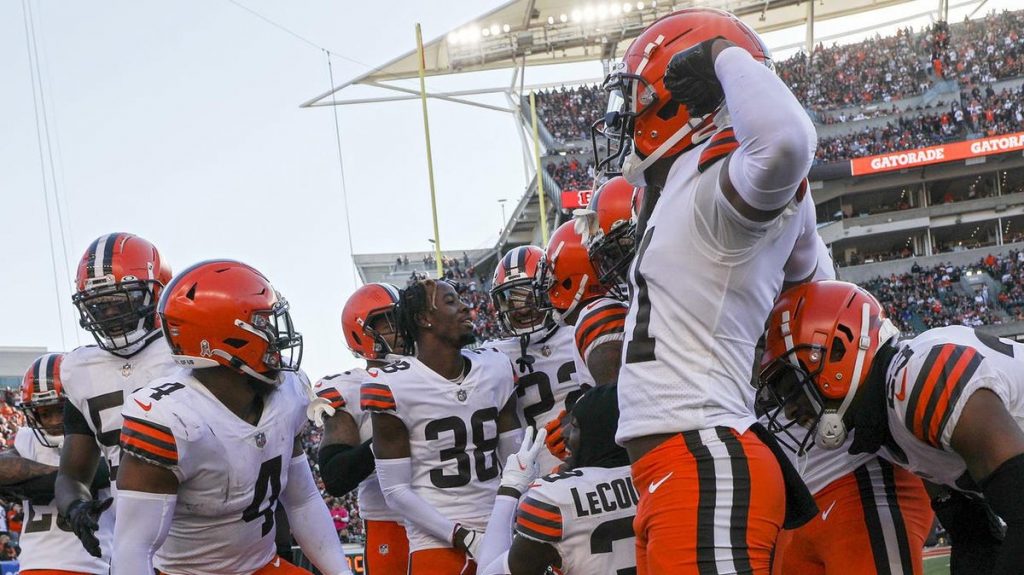 The Cleveland Browns Just Practiced Addition Through Subtraction – Should You?
It's lonely at the top. At least directors, and even vice presidents, have peers they can talk to. Your CEO, on the other hand, is all alone. So, it's small wonder how much they have to say when they get together at leadership events like the one I spoke at last week in Arizona.
After my formal talk, a smaller group of attendees asked me to stay and join them for a discussion about business leadership during the pandemic. One of the leaders brought up a topic that resonated at once among those in the room.
"What's going on with workplace entitlement these days?" he asked.
His question drew immediate murmurs of empathy among the group. Of course, the problem isn't unique to today's business climate, but the CEOs agreed it has taken a turn for the worse at a time when labor shortages are high and the search to find, and keep, talent has vexed many an HR department. The real problem, it seems, is that more of the talented employees are acting out—copping a 'tude because they have come to believe they are irreplaceable. Predictably, the feeling of being irreplaceable has led to a feeling of entitlement and a sense of being under-appreciated.
"If I tell my superstar to pack his or her bags and go somewhere where they'll be better 'appreciated,' they'll go to my competitor," was the frustrating refrain. One CEO responded by simply countering, "Good, I say let them go to my competitor. Then they'll have to deal with this pain in the butt."
That comment drew an even more enthusiastic murmur.
To bring this anecdote home, last Sunday the Cleveland Browns played their best game of the season in beating the division-leading Cincinnati Bengals 41-16. The victory was by all measures a total team effort, but the Browns' quarterback Baker Mayfield came in for special praise by completing 14 of his 21 pass attempts for 218 yards and two touchdowns without an interception. What was significant both about the Browns victory and Mayfield's performance was that they came on the heels of the team releasing arguably its most talented player, wide receiver Odell Beckham, Jr., known as OBJ.
If anybody represented today's version of the disruptive prima donna, it was OBJ. Supremely talented and by all accounts a charismatic presence, he has garnered many personal accolades as an all-star player and commercial endorser of many products. Alas, he has also proven to be a poisonous presence in the locker room on not one, but two teams as, indeed, Cleveland wasn't the first team to practice addition through subtraction and sever ties with him. Before Cleveland, OBJ was one year into a five-year, $90 million contract extension when the New York Giants decided they'd had enough of his antics and emotional outbursts and traded him to the competition— a Cleveland team that was desperate for game-changing talent.
Well, he changed Cleveland's game alright. While the Giants were breathing a huge sigh of relief at having jettisoned a source of disharmony and acquiring, in exchange, some valuable additions to the team, the Browns were quickly learning that not all that glitters is gold. The problems began almost immediately when OBJ and Mayfield could not establish the on-field chemistry crucial to a quarterback-receiver relationship. The published accounts of the teammates' growing disunity suggest the problem lay in OBJ's proclivity during actual games to depart from the passing routes diagrammed during practice. This confused Mayfield who responded by passing to OBJ far less often than the receiver liked.
Did this suggest a power struggle between quarterback and receiver that hurt the team? Nobody can know this but them, but we do know their literal disconnect remained largely intramural until OBJ's father published an Instagram video showing a game-by-game account of all the times his son was overlooked by his quarterback. The video became a flashpoint for a much more public calling out of Mayfield, who as quarterback serves as the team's on-field leader. The ultimate itinerant superstar, LeBron James, chimed in on social with "free OBJ" and suggested the multimillionaire receiver take his talents elsewhere.
Last Friday, the Browns announced they would release Beckham and excused him from all future team practices and Sunday's game in Cincinnati. OBJ was, indeed, free to follow the advice of those like James and do what he has done before: high tail it out of town, leaving his team to pick up the pieces and rebuild and his fans to wonder what happened to make it all go wrong.
The majority of my fellow pundits obliged in the OBJ version of the breakup and turned their attention to the receiver's next move, which reportedly will focus on hitching his fortunes to a postseason contender. I'm not interested in OBJ's next move. I am far more interested in the rising fortunes of his ex-teammates and the fans he dissed back in places like Cleveland, Akron and Sandusky.
There is only a one-game measuring stick at the moment, but the Browns looked Sunday as if they added to their team chemistry by subtracting. The team made the same expensive and difficult decision as several of the CEOs in my Phoenix meeting…and now look forward to fewer disruptive days ahead.