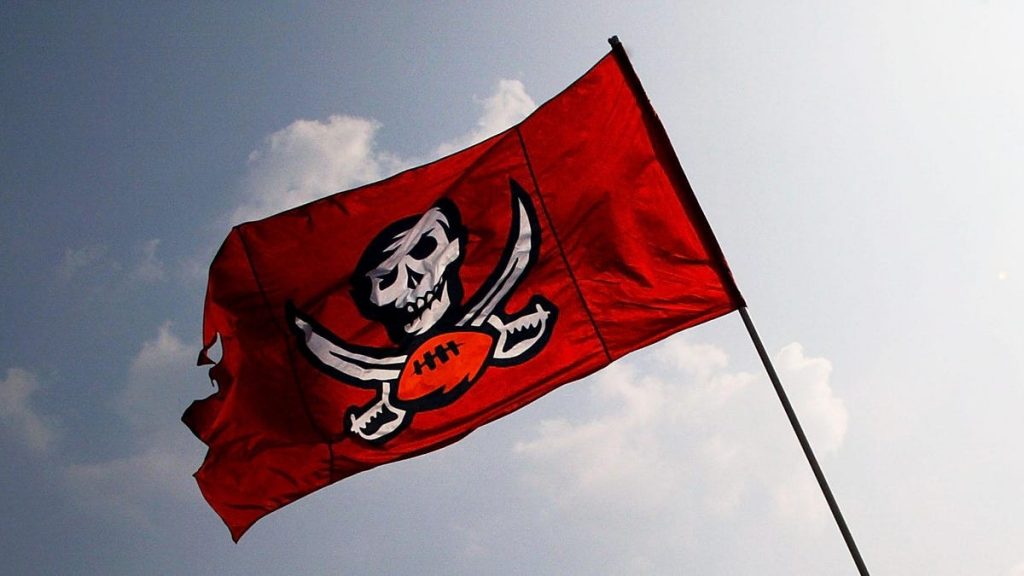 The Case For Continuity – A Leg Up In Tampa Bay
With the first hint of fall coming unseasonably early this year, I find myself looking forward to the coming days as college football ramps up, major league baseball begins to knuckle down to the playoffs, and professional football, still my favorite league, gets underway. As I combed through ESPN for a little context to the upcoming season, a factoid grabbed my attention faster than you can say, "First and 10!"
It was that the defending Super Bowl champions Tampa Bay Buccaneers, who open the 2021 NFL regular season against the Dallas Cowboys on Sept. 9 at Raymond James Stadium, are bringing back all 22 of last year's starters. If you follow football, you'll recall the Bucs finished the 2020 regular season with an 11-5 record before winning Super Bowl LV against the Kansas City Chiefs—the same Chiefs who won the previous Super Bowl.
I did a little research online and found an article on the excellent "The Athletic" website which introduced the concept of "continuity scores" in professional football. The score measures three key factors—returning coaches, quarterback, and "snaps," or a total number of plays registered by returning players. The article didn't purport to draw much from the measure, but I did notice that last year's top score went to Kansas City. And all at once, my quick and agile mind (dry humor emoji) drew the conclusion that the power of continuity shouldn't be underestimated.
Continuity hasn't been in vogue in professional sports for a long time. Gone are the days when teams such as the Green Bay Packers, then Pittsburg Steelers, and San Francisco 49ers kept rosters largely intact through many a dominant season. Today, players and coaches on winning teams are far faster to part ways over new contracts and the enticement of greener artificial turf somewhere else.
The country, in general, is embarked on a "great resignation" as millions of people seek new employment, often quitting jobs before securing new ones. A new Gallup analysis finds that 48 percent of America's working population is actively job searching or watching for opportunities. They're doing so because the pandemic forced them to work remotely and many found this to their liking; others discovered new applications for their skills and interests and appear to be actively pursuing these; still others realized that government assistance paid better than the actual work they were doing before the pandemic hit.
One positive that may come out of the disruption will be greater care by employers to develop their employees and cultivate more rewarding corporate cultures. But I don't want to pay short shrift to the value of continuity, which I happen to believe is one of the most valuable assets on the planet. Consistency is the fabric of strong teams, the thing that binds together the bands of brothers and sisters who have managed to put their egos to the side sufficiently to devote themselves to something larger than themselves.
Continuity breeds war stories that make sense of our experiences together and help steer us in the same direction, together. Just look at the Tampa Bay Bucs: not only will teammates be able to share their great success with each other, they will also have one another to discover why they were successful?
Even with their new quarterback Tom Brady at the helm last year, the team's success was hardly a foregone conclusion. For much of the regular season, the Bucs proved a good, if inconsistent, team until, by all published accounts, Brady's leadership and experience kicked in and turned a good team into one that believed it could be a great one.
But what if the Bucs had done as so many modern teams before them have and disbanded—this player to that team for boatloads more money, that offensive coordinator to that team to finally fulfill his true destiny as head coach? The answer is that all the learning they had experienced last year en route to Super Bowl victory would have been … if not entirely lost then certainly hugely diminished. When your leaders fly the coop, who remains to transmit the culture to the next group?
Yes, in this century the Patriots have managed to do this, rather uniquely I would add, applying their "next man up" philosophy and keeping Brady and Bill Belichick together for so many years. But those days are gone.
As an employer, I place a high value on loyalty to my employees and them to me. Or, maybe the better way of saying this is that we are loyal to our valued role in being a part of something that seems worth doing and doing well.
That's what culture is, isn't it? Something you create together? And I don't see a culture worth having without continuity.