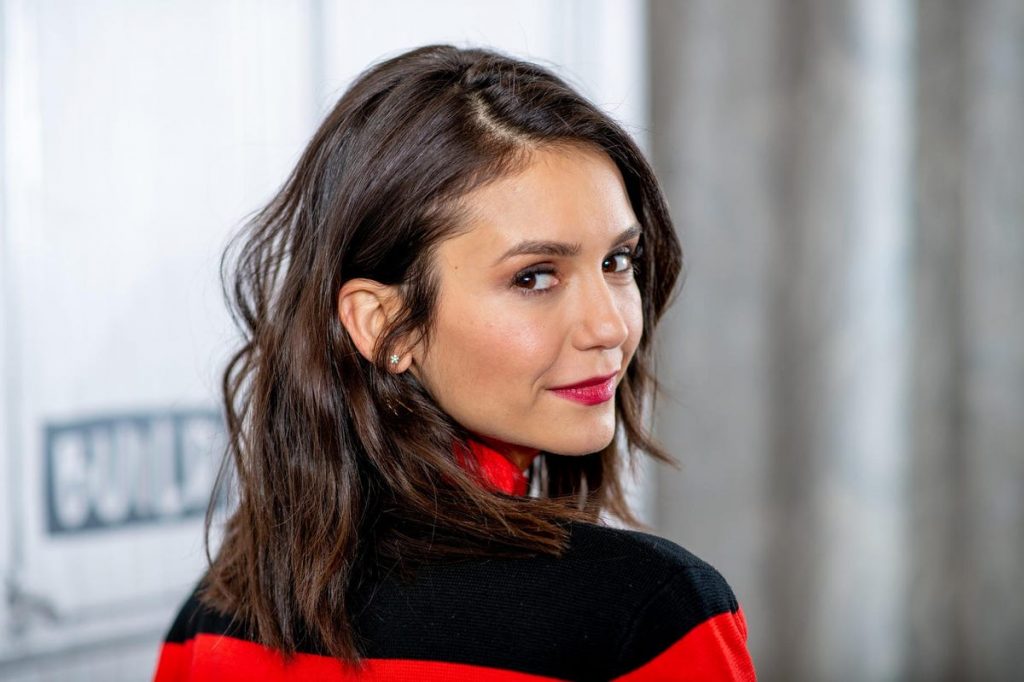 The Best New Movies To Stream On Netflix, Amazon, Hulu, HBO, Peacock And Disney+ This Weekend
If you're like me, then you have multiple subscriptions to several different streaming platforms—which are all constantly adding new movies. Which begs the question each successive weekend: What do I watch?
For me, it helps to have all of those new movies in one place. So in this article, I'll run through the biggest new films on Netflix NFLX , Hulu, HBO Max and Disney+ DIS between today and Sunday.
At the end of the article, you can find a full list of all the new movies available to stream this weekend.
Love Hard (Netflix)
After meeting her perfect match on a dating app, an L.A. writer learns she's been catfished when she flies 3,000 miles to surprise him for Christmas.
The Electrical Life of Louis Wain (Amazon Prime AMZN )
Louis Wain was many things during his incredible life: artist, inventor, entrepreneur and caretaker. After adopting a stray kitten, he went on to paint the extraordinary images of cats that made him world famous.
Pain & Gain (Hulu)
Danny Lupo, manager of the Sun Gym in 1990s Miami, decides that there is only one way to achieve his version of the American dream: extortion. To achieve his goal, he recruits musclemen Paul and Adrian as accomplices. After several failed attempts, they abduct rich businessman Victor Kershaw and convince him to sign over all his assets to them. But when Kershaw makes it out alive, authorities are reluctant to believe his story.
Land (HBO Max)
A local hunter brings a grieving lawyer back from the brink of death after she retreats to the harsh wilderness of the Rockies.
Jingle All the Way (Disney+)
Workaholic Howard Langston wants to make things up to his son, Jamie (Jake Lloyd), and wife, Liz. He promises to get Jamie the hottest toy of the season, Turbo-Man—even though it's Christmas Eve and the toy is practically sold out. As Langston hunts down the elusive gift, he runs into mailman Myron, another father on the same quest. With the clock winding down, Langston's moral code is tested as he starts to learn the real meaning of Christmas.
The Great Christmas Switch (Peacock)
In an effort to get away from their problems, identical twins Bianca, a single city girl with a Scrooge-like boss, and Kaelynn, a single mother of two, decide to switch places for Christmas.
Every new movie you can stream this weekend
Netflix
A Cop Movie (Nov. 5)
Love Hard (Nov. 5)
Meenakshi Sundareshwar (Nov. 5)
We Couldn't Become Adults (Nov. 5)
Yara (Nov. 5)
Zero to Hero (Nov. 5)
Mughizh (Nov. 6)
Father Christmas Is Back (Nov. 7)
Amazon
Snowmance (Nov. 5)
The Electrical Life of Louis Wain (Nov. 5)
The Spruces and the Pines (Nov. 5)
Hulu
HBO Max
Las Niñas (Nov. 5)
Land (Nov. 6)
The Story of Late Night (Nov. 6)
Disney+
The Search for Santa Paws (Nov. 5)
Space Buddies (Nov. 5)
Alvin and the Chipmunks: Chipwrecked
Jingle All the Way (Nov. 5)
Jingle All the Way 2 (Nov. 5)
Santa Buddies (Nov. 5)
Snow Buddies (Nov. 5)
X-Men: First Class (Nov. 5)
Peacock
The Great Christmas Switch (Nov. 6)