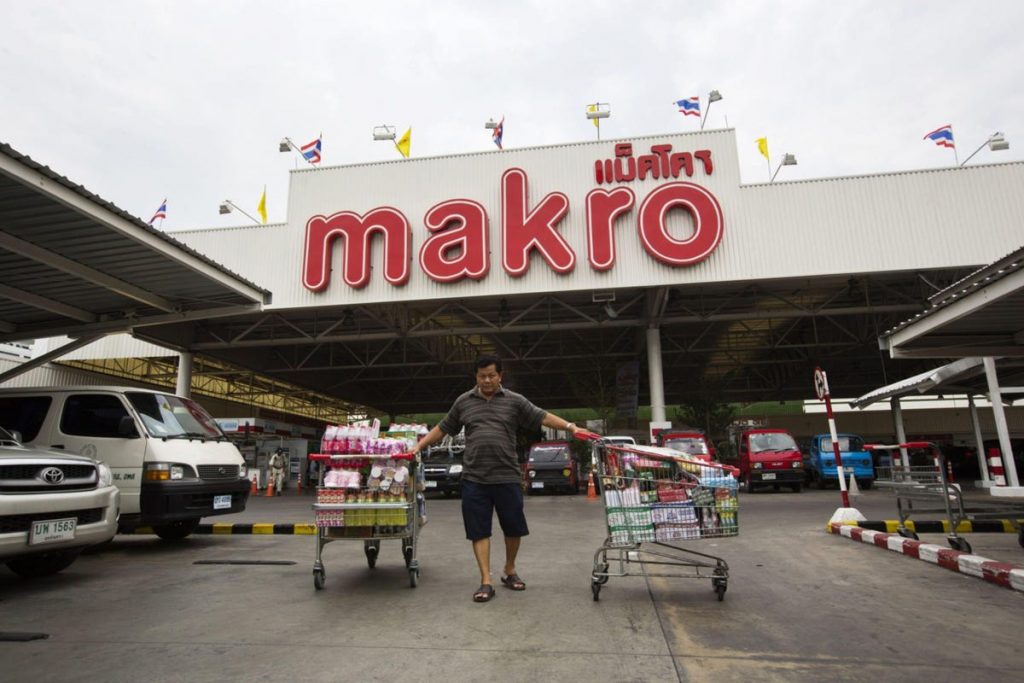 Charoen Pokphand Group—controlled by Thailand's richest man Dhanin Chearavanont and his family—is consolidating its retail assets by selling the company's controlling interest in the Lotus retail chain to Siam Makro, which is also controlled by CP Group.
Under the deal announced to the Thai bourse on Tuesday, Siam Makro—Thailand's biggest operator of cash-and-carry stores—will buy 76% of Lotus from CP Retail Holding for 218 billion baht ($6.7 billion) in an all-share deal. As payment for the acquisition of the Lotus stake, Siam Makro said it will issue 5 billion shares at 43.50 baht apiece to CP Retail shareholders including CP All, Charoen Pokphand Holding Co. and CP Merchandising Co.
Upon completion of the share swaps, the CP Group affiliates will sell part of their shares in Siam Makro in order to keep the discount retailer as a listed entity, the company said in a statement.
The acquisition supports the company's long-term strategy of becoming a leader in the retail and wholesale business across Thailand and Malaysia, while enabling the group to compete with retailers across the region, Siam Makro said. Lotus operates about 2,000 stores across Thailand and 62 outlets in Malaysia, while Siam Makro has 137 stores in Thailand.
With a bigger footprint, Siam Makro said it plans to establish an e-commerce grocery platform in Southeast Asia that can effectively compete with international players. The combination of Siam Makro and Lotus will also help enhance the group's operational efficiency by optimizing and streamlining operations such as supply chain management, it added.
The deal comes after CP Group re-acquired Lotus' operations in Thailand and Malaysia from British retailer Tesco for $10.6 billion in March 2020 as the Covid-19 pandemic started to spread.
The purchase of Lotus last year marked the return of the grocery and hypermarket chain to CP Group, which originally established Lotus as Lotus Supercenter in 1994. In the aftermath of the Asian financial crisis, CP Group was forced to sell the retailer to Tesco in 1998.
Dhanin and his three brothers draw their wealth primarily from CP Group, one of the world's largest producers of animal feed and livestock. Their father Chia Ek Chor and his brother Choncharoen Chiaravanont started the business in 1921 in as shop selling seeds imported from China to Thai farmers. Today, CP Group also owns 7-11 stores across Thailand, holds controlling interest in mobile operator True Corp and has interest in real estate.
Dhanin, 82, was CP Group's chairman and CEO for 48 years until he stepped down in 2017. He and siblings had a net worth of $30.2 billion when the list of Thailand's 50 Richest was published in July. Dhanin's eldest son, Soopakij, and the youngest, Suphachai, are CP's chairman and CEO, respectively.