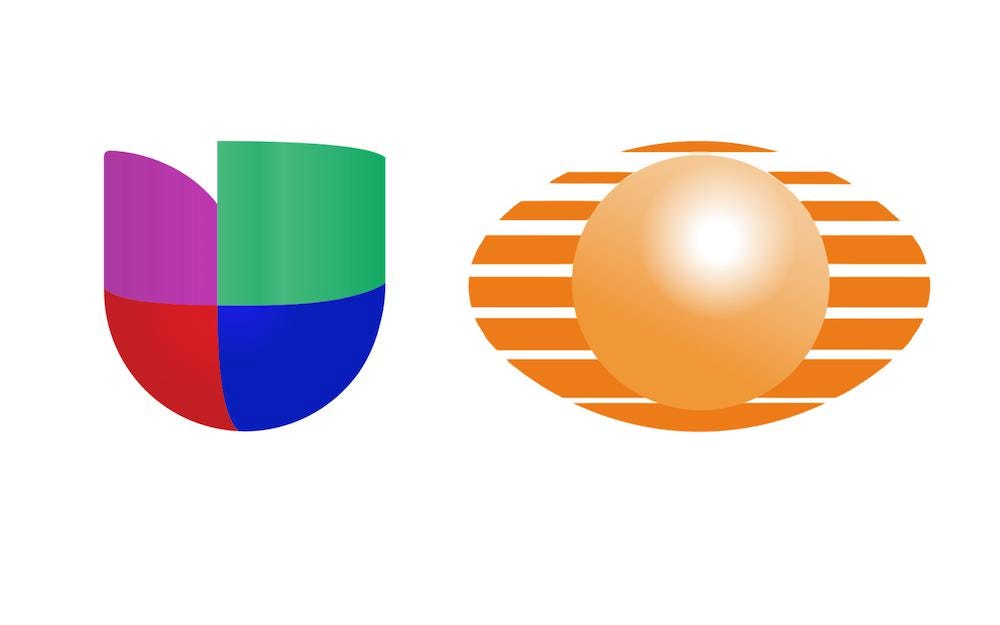 Televisa And Univision Secure All Regulatory Approvals For Content Merger
Mexico's Grupo Televisa and U.S.-based Univision Holdings, Inc. are a step closer to finalizing the $4.8 billion deal that will combine the content and media assets of both companies. In a joint statement released today, they announced that "U.S. regulatory approvals sought in connection with the proposed merger of Televisa's media, content and production assets with Univision have been granted. All required regulatory approvals for the transaction have now been received."
They state the content merger "will create the world's leading Spanish-language media and content company."
In April 2021, the two media giants announced a plan to create a new entity called Televisa-Univision that will feature Spanish-language video content produced by the various networks owned by both companies as well as their streaming platforms.A Univision company spokesperson would not make further comments regarding the timeline for the completion of the merger or a possible start date for operations under Televisa-Univision.
The multibillion-dollar deal had been subject to regulatory approvals in Mexico, which was authorized by its regulatory agency Federal Telecommunications Institute (IFT) last September, as well as the FCC's recent OK.
Shortly after the content merger deal, both media companies began promoting plans to launch a new global streaming platform to reach Spanish-speaking consumers in the U.S. and Latin America in 2022. They announced the hiring of a slew of executives and secured deals with high-profile talent, including Eugenio Derbez and Selena Gomez to create content for the streamer, with the goal to compete against established giants like Netflix.
"While the streaming marketplace is becoming more cluttered and competitive, we believe that the Spanish language streaming market is undeserved and it's the last significant lane of streaming opportunity," Univision CEO Wade Davis said on a conference call last year.
Univision was going to "unveil the world's next big streaming brand" at an event during NATPE but the cancellation of the conference postponed those plans.
Without providing further details, a company spokesperson said the launch will be in mid-February.