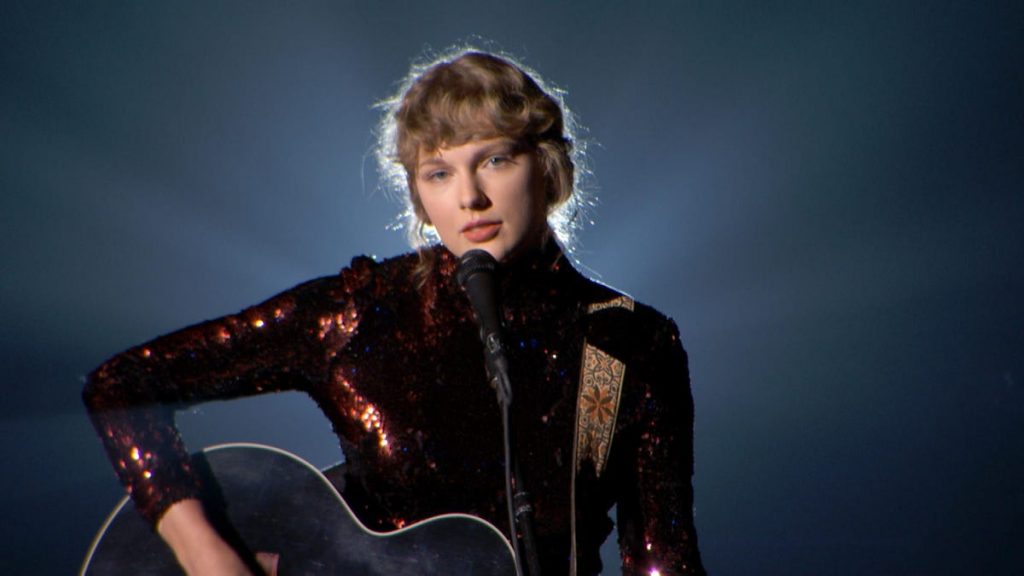 Taylor Swift Moves Up 'Red (Taylor's Version)' Release Date, Igniting More Adele Album Rumors
Taylor Swift announced on Thursday that she was pushing the release of Red (Taylor's Version) up from Nov. 19 to Nov. 12. That's certainly great news for Swifties who want to hear the re-recorded version of the singer's 2012 album — but it could also be good news for Adele fans who have speculated that she's releasing a new album in November.
Swift shared the news in a tweet on Thursday, writing that she "can't wait to celebrate the 13th with you and our new/old autumn heartbreak album." Thirteen has always been a significant number for Swift for many reasons (including her birthday being Dec. 13), but otherwise she didn't give a reason for changing the release date of Red (Taylor's Version).
Enter Adele, who is rumored to be dropping a new album imminently, her first since 2015's 25. Radio host Mauler further stoked these rumors on Tuesday when he wrote in a since-deleted tweet, "New Adele. This Week." While many fans speculated that Adele would release a new album this Friday (Oct. 1), Mauler's tweet could also refer to a lead single ahead of an album released on Nov. 19. (It could also be a completely baseless claim. We won't know until Friday — such is the beauty of the music industry rumor mill.)
If Adele were to release a new single this week, it would have plenty of time to dominate the Billboard Hot 100 before the release of an accompanying album on Nov. 19. (It's worth noting that Adele has not made any sort of announcement about a new album.) And if a new release is indeed arriving on that day, then Swift made a wise decision by changing the release date of Red (Taylor's Version) in the interest of maintaining her chart-topping streak.
Swift remains one of the biggest pop stars on the planet, and her albums always have reliably huge opening weeks. Between 2010 and 2017, she earned four consecutive million-selling debuts. Her most recent release, a re-recorded version of 2008's Fearless, even debuted atop the Billboard 200 with 291,000 album-equivalent units in April.
It stands to reason that Red (Taylor's Version) would debut somewhere in the ballpark of 300,000-400,000 album-equivalent units. That would virtually guarantee Swift a No. 1 debut on any given week — but not if she's competing with Adele. The singer's last album, 25, sold 3.38 million copies in its first week, earning the largest one-week sales of any album in Nielsen SoundScan history. Adele's next album could debut with one-fifth the sales of 25 and still obliterate all other competition — and that sort of decay is unlikely, seeing as fans have feverishly anticipated a new release for nearly six years.
Of course, this is still all speculative for the time being. If Adele makes any moves this Friday, they should provide clarity about any album release plans she has for the immediate future. In the meantime, Swifties can count on a hugely successful debut for Red (Taylor's Version), regardless of when it comes out.