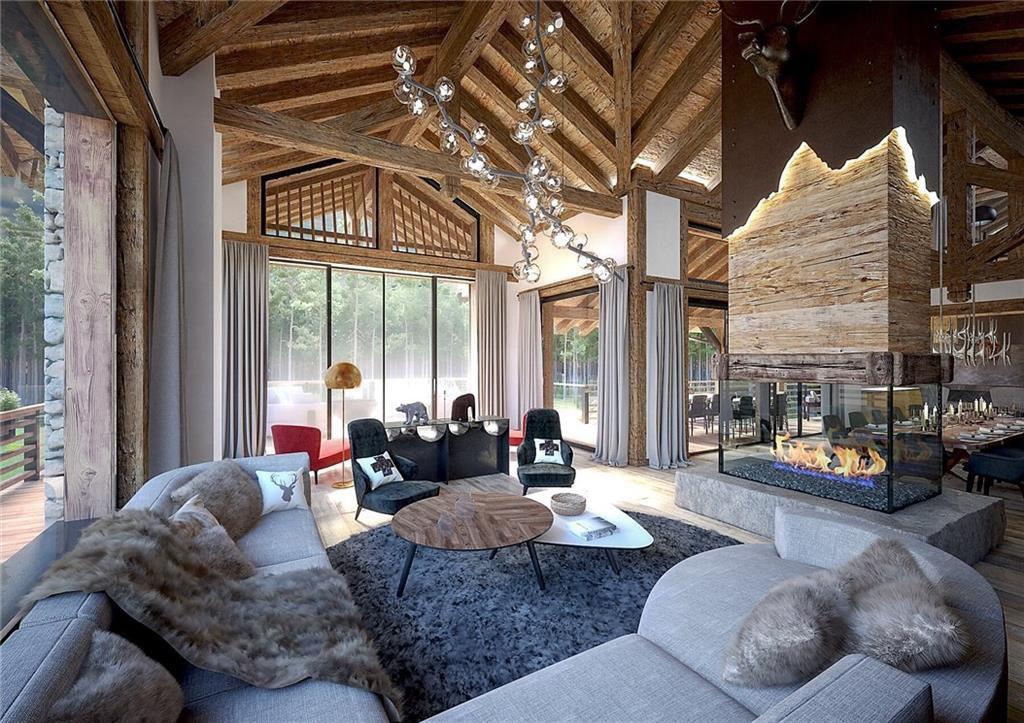 Swiss Tradition, Chic Design Come Together At A $19-Million Colorado Home
Swiss design is finding a hand-in-glove fit on the snow-strewn slopes of Breckenridge, Colorado.
Set on the last available site in a ski-in/ski-out luxury subdivision in the Peak 8 area, a precision-built home currently under construction provides a modern take on traditional alpine mayen, the chalet-style mountain cabins that date back almost 300 years.
Plus, many of the materials, including reclaimed wood, natural stone, handcrafted fixtures and hand-forged hardware, were imported from Scandinavia.
"If you compare this to conventional American construction, it almost makes what we do look like second-rate," says Jeremy Fischer, the founder of Ivan Stanley Fine Home Builders. "There is nothing else like it."
The showplace home, expected to be completed this summer, was designed by the group Chalissima. "Our specialization is alpine design in the purest tradition with some modern and creative adaptations," says chief executive officer Bertrand Vaudan.
At close to 7,600 square feet, this is not simply a cozy cabin. The six-bedroom, 6.5-bathroom residence features such indoor amenities as a large spa with an ornate Turkish steam room, a game room and a wine cellar. Outdoors, it provides three levels of open-air living space.
The handcrafted detailing throughout is reminiscent of that found in the Swiss Alps. Reclaimed hardwood is used on walls and floors, and the vaulted ceilings are supported by heavy timber beams. The walls are eight inches thick. Hand-carved wood details and hand-painted stenciled walls adorn the bedroom suites.
Augmenting the old-world charm and style is modern technology, appliances and lighting. A bar, an open-plan living room and dining room with a see-through fireplace and bedroom fireplaces are part of the vision for the house.
A Turkish-style steam room, a shower, a sauna, a steam room, a bathroom and a lounge will be part of the home spa. A plastered ceiling will be painted black, and fiber optic LED lights will give the appearance of the night sky.
Michele Hart and Jim Schlegel of Slifer Smith & Frampton are the listing agents for 256 Timber Trail Road, Breckenridge, Colorado. The asking price is asking $18.999 million.
---
Slifer Smith & Frampton is a founding member of Forbes Global Properties, a consumer marketplace and membership network of elite brokerages selling the world's most luxurious homes.