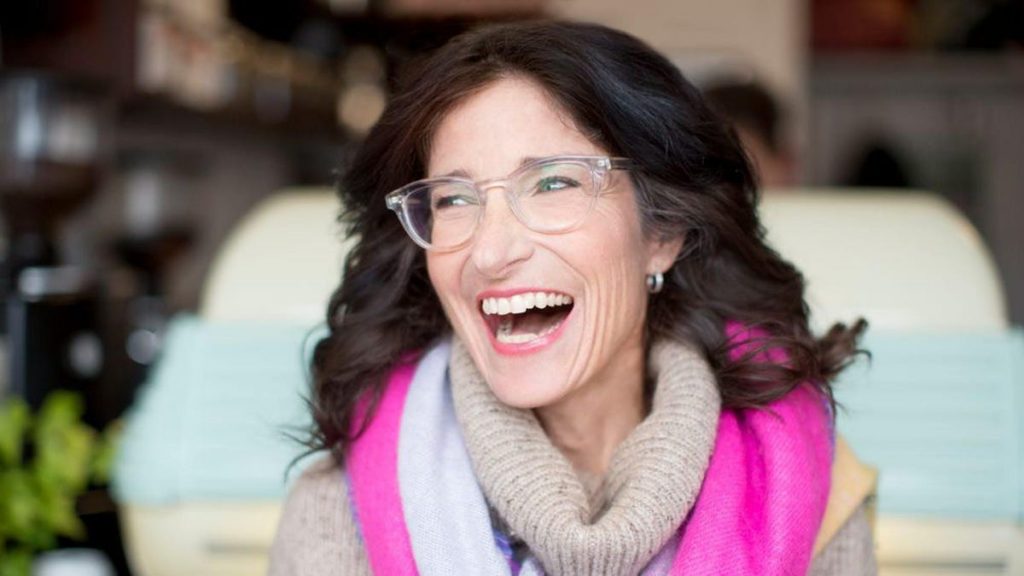 Suzie Yorke, CEO Of Love Good Fats, On Founding Canada's Fastest Growing Company At Age 50
Stephanie Ricci contributed to this story.
After 20 years of following a low-fat diet, Suzie Yorke found the secret to a healthy, balanced diet — embracing the fats our bodies need. At age 50, she took her life savings to turn this idea into a company whose mission is to get North Americans to eat more healthy fats, less sugar, and live healthier lives.
"It's a beacon brand to share the message that fats are good, and sugar is the culprit," said Suzie Yorke, founder and CEO of Love Good Fats. "Our products are keto-friendly, low-carb, gluten-free, non-GMO project verified, responsibly-sourced, and they taste really, really, good."
Offering a line of 12 good fat, low-carb, low-sugar, and kosher products, Love Good Fats has become one of North America's fastest-growing bar brands, ranking as Canada's fastest growing company on the 2021 Report on Business.
Growing up in Montreal, Yorke completed a bachelor's degree in electrical engineering at McGill University before entering the consumer packaged goods industry and working a marketing executive for several companies including Procter & Gamble, PepsiCo, Heinz, and Weight Watchers.
"I told my mom at age 15 that, one day, I'll run my own company, but it took me 25 years to actually do it," said Yorke.
In 2016, Yorke took the leap and founded her brand, which she credits to reading Nina Teicholz's The Big Fat Surprise. The book dives into the misinformed public and scientific conception about saturated fats. After conducting extensive research, she decided it was time for a brand to help disseminate the information about good fats, starting with on-the-go snacks.
"Your body cannot live without fats," said Yorke. "There is a lot of misconception that sugar gives you energy, and that's all been demystified. You really do need the essential amino acids and essential fatty acids."
"I read the book and immediately saw that the next big trend is going to be around low-fat, low sugar, and good fats," she adds. "Once I had that spark of that insight, I knew I had something."
And she was right — In just 3 years, the company has reached over $100 million in revenue, and the entrepreneur was awarded the 2020 RBC Canadian Women Entrepreneur Awards' Ones To Watch Award.
Along with her 30 years of marketing and consumer insights expertise, Yorke's authentic and inspiring leadership contributed to the company's swift growth.
"The definition of leadership is often quite a subject of debate, but I think it is a combination of having a vision and the ability to inspire people around that vision," she said. "Not only have I had the vision and the goal to step into something bigger than what I was doing, but then once I stepped into it, I was able to rally and inspire people around me, including myself."
As a proud member of the LGBTQ+ community, the entrepreneur is also a strong advocate for diversity. She says that despite feminist initiatives, female leaders continue to be held to a higher standard than their male counterparts.
"Statistics are still really challenging — From the number of women on boards being 7 to 11%, and venture capitalist funding to women founders being only 5% still today," told Yorke. "The support is still very skewed and driven by companies that are led by men. It forces female founders to work pretty darn hard."
The brand intends to foster inclusive work environments and is composed of a diverse staff — More than 50% of Love Good Fat's employees are women, 15% identify with the LGBTQI community, and 27% are first- and second-generation immigrants.
"I very truly want to change the world a little bit and do what's right," she said. "Being an authentic leader is having the heart in the right place in the end."