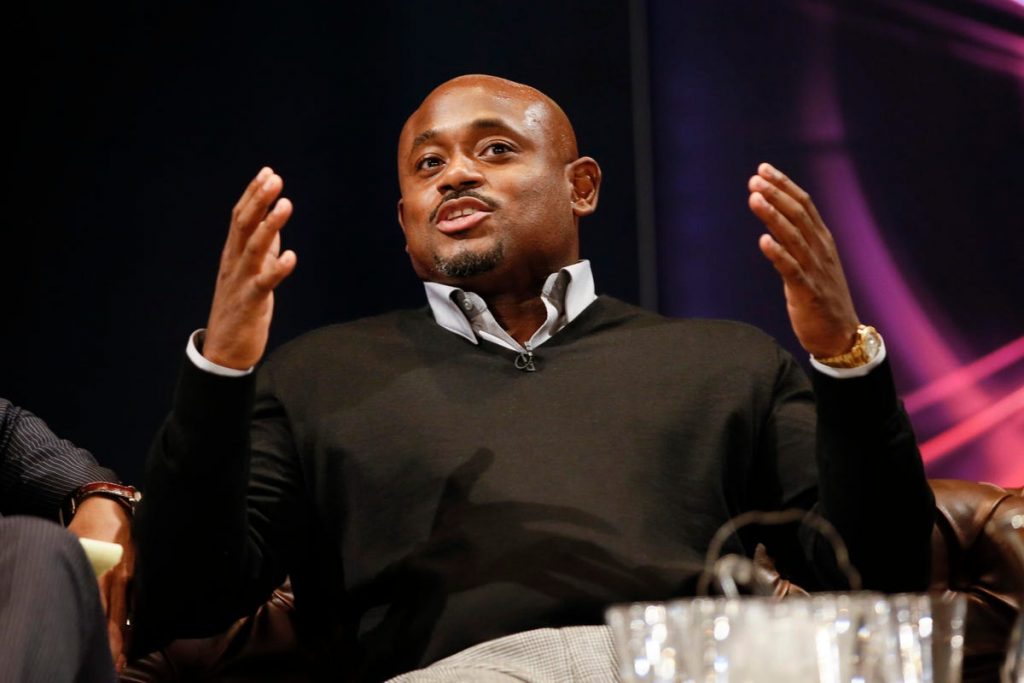 Steve Stoute's UnitedMasters Music Platform Reaches $550 Million Valuation
Music industry executive and pioneer Steve "The Commissioner" Stoute's UnitedMasters, music distribution and data analytics company, has raised a $50 million Series C round led by venture firm Andreessen Horowitz at a $550 million valuation. The company continues to distinguish ​​its music artist first platform that has 1.3 million independent artists on it, from many of its competitors in the DIY distribution domain. A company like United Masters leveraging analytics to holistically monetize fans could go a long way in uncovering new opportunities for revenue growth across the music industry.
The Breakdown You Need to Know:
CultureBanx shared that revenue from indie labels and artists grew 27% in 2020, increasing their combined streaming market share to 31.5%, according to industry data provider Midia Research. UnitedMasters will use its new capital injection to "bolster" its core mission of "empowering artists and creators to maintain full creative ownership over their careers while providing access to economic opportunity and millions of new fans worldwide through streaming, music licensing and brand partnership opportunities."
By providing a technical edge at scale, UnitedMasters is allowing artists to build out their fanbase at a community level. Artists give UnitedMasters 10% of their revenue in exchange for distribution support, and unlike a record label, UnitedMasters doesn't own the artist's masters, they get to keep them.
United Masters will use the cash to further its international expansion into regions like Latin America and also pay for acquisitions. We are "empowering artists to create and earn through reach, technology and partnerships," said Stoute.
Distributing Artist Empowerment:
Initially UnitedMasters raised $70 million from Andreessen Horowitz and Alphabet in 2017, with personal involvement from Larry Page and Ben Horowitz joining the board. The company's $50 million series B round led by Apple AAPL .
What makes the platform so unique is that it's set up to create a more equitable future for artists by distributing music across the range of digital platforms out there, think Spotify, Tidal (now Square), and Soundcloud. Then, it collects data on the artist's listeners that they can use for advertising things like concerts and merchandise sales. Basically, UnitedMasters can check streams, fan and earnings data at a glance.
"UnitedMasters' impressive growth over the last year underscores that Steve and the team not only understand what the future of the music business looks like but also how to meet the demands of both independent artists and fans simultaneously," said Andreesen Horowitz partner David George.
The company has deals with the NBA, ESPN, TikTok, Twitch and others that allow artists to tap big brand deals that would normally be brokered by a label and manager. UnitedMasters and its competitors should continue innovating to disrupt the music landscape, because deals like the one with Apple ultimately push the industry forward.‍
Situational Awareness:
So who is Steve Stoute? The artist manager, turned music industry executive, turned ad man created the advertising agency Translation, which has created some of the most hip-hop infused ad spots and established himself as a force in the industry. Here's a quick rundown of work Translation is responsible for including rapper Pusha T writing the jingle for McDonald's MCD "I'm Loving It", Reebok's ad spot featuring Jadakiss and Allen Iverson and Google's GOOG history of hip-hop doodle, just to name a few.