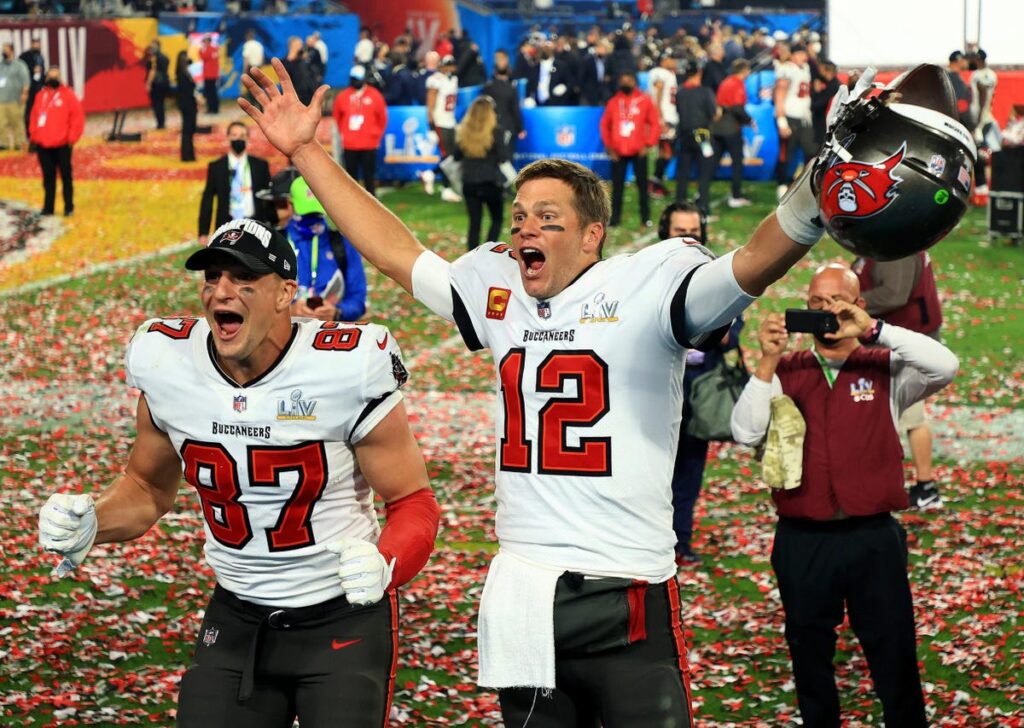 Sports And NCIS Dominate The Top 100 Telecasts Of 2021
The National Football League is traditionally a ratings juggernaut and there was no slowing it down in 2021. The NFL occupied 39 spots — including the top seven — on Nielsen's annual Top 100 Telecasts list ranking the highest viewed programs of the year. Taking top honors was Super Bowl LV: Tampa Bay vs. Kansas City, a game that saw the seemingly ageless Tom Brady take on the defending champs led by Patrick Mahomes. The event drew almost 93 million viewers. Other NFL programs in the top ten were the AFC Championship: Kansas City vs. Buffalo (CBS), NFL Divisional Playoff: Tampa Bay vs. New Orleans (Fox), NFL Sunday Night Football: Tampa Bay vs. New England (NBC), AFC Divisional Playoff: Buffalo vs. Baltimore (NBC), AFC Wildcard Playoff: Cleveland vs. Pittsburgh (NBC), NFL Thursday Special: Tampa Bay vs. Dallas (NBC), and NFC Wildcard Playoff: Tampa Bay vs. Washington (NBC).
The post-Super Bowl series premiere of the The Equalizer on CBS and Oprah's bombshell sitdown with Meghan Markle and Prince Harry (CBS) were the only non-sports programming to crack the top ten.
The Summer Olympics nabbed a robust 14 spots while college sports notched five. The NBA got on the board with NBA Finals Game 6 between Phoenix and Milwaukee. Game 3 of the World Series between the Atlanta Braves and the Houston Astros also made an appearance.
In its 19th season, long-running CBS police procedural NCIS landed 17 episodes on the rankings list.
Noticeably absent were the Academy Awards, which was last year's number two most watched entertainment show with 24.3 million viewers. Instead it plunged well out of the top 100, drawing an audience of 10.7 million. The decline is part of a general downward spiral for award shows. Variety reported that Golden Globes viewership decreased by 62.3% compared to the previous year as did the Grammys which plunged 53% over 2020. April's Oscars showing was down 58% from the year before. No comedies or reality shows made the top 100.