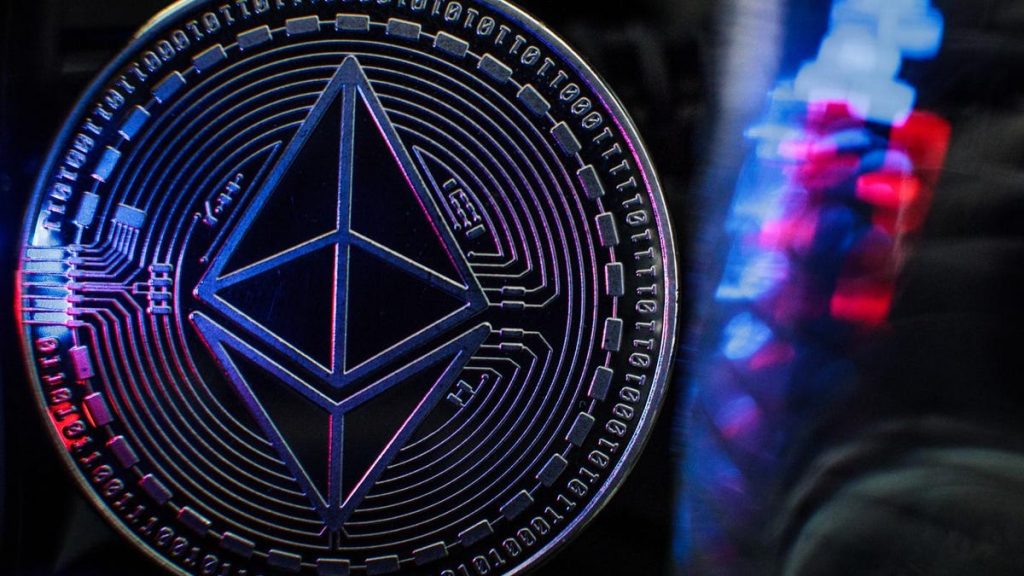 Solana's Market Value Plunges $20 Billion After Outage—Is This Good For Ethereum?
Topline
Though it's been one of the year's fastest-appreciating cryptocurrencies, Solana's sol token has given up much of its massive gains this week, plunging more than 35% from last week's record high following a network outage that some experts believe could bolster the case for more-established platforms like Ethereum.
Key Facts
Sol tanked as much as 10% Friday to $135.25, marking the token's lowest level in nearly two weeks and pushing its market value to about $40.6 billion, more than $20 billion below its high on September 9.
Though the token initially rose during a crypto crash last week, prices started falling over the weekend as the broader market struggled to pare losses, with the selloff quickly intensifying Tuesday morning after a surge in transaction volume and bot activity sparked outages on Solana's network for more than 17 hours.
In a statement, Solana said the flood of transactions led to excessive memory consumption that the network's engineers were unable to remedy, so a group of core developers decided to upgrade and restart the network, which helped restore the blockchain's functionality early Wednesday morning.
In a Friday note, Oanda analyst Edward Moya said Solana's outage and its fix showed it is "far from unstoppable" and not as decentralized, or self-sufficient, as some investors may have believed.
He notes sol's recent price woes could help Ethereum cements its leadership over the short-term and may ultimately be "good news" for other blockchains that support smart contracts, the self-executing agreements underpinning the technology behind buzzy non-fungible tokens and decentralized finance.
Ethereum prices have ticked up about 4% since the outage, but their return of roughly 370% this year pales in comparison to Solana's gain of nearly 7,800%.
Contra
Several cryptocurrency experts came to Solana's defense after its outage, with some even pointing to similar problems during Ethereum's initial rollout. "We're still in the early days of building fast scalable blockchains," Emin Gün Sirer, a Cornell University computer science professor, tweeted Wednesday, adding: "Issues can happen." Meanwhile, ​​Kyle Samani, a managing partner at cryptocurrency investment firm Multicoin Capital, on Friday said developer activity and the flow of money on Solana's blockchain are still growing at an "astounding rate," making the nascent platform one of the strongest Ethereum competitors despite its recent volatility. "I don't think [Ethereum] can be displaced, but it's very clear Solana is going to coexist with it," Samani told crypto investor Anthony Pompliano.
What To Watch For
Solana says it will continue to deploy fixes to help prevent future instability and has promised to give a "detailed post mortem" on the outage in "the coming weeks."
Key Background
Solana's stunning rally this year has headlined growth among a slew of so-called altcoins, or cryptocurrency alternatives to market leaders bitcoin and ether. Alongside cryptocurrencies like binance coin and Cardano's ada, Solana's support for smart contracts has helped it take advantage of the booming market around NFTs, which posted record-breaking sales of $900 million last month. While some laud the growth in other cryptocurrencies as a natural step for adoption, others aren't so sure the surging altcoins are minting sustainable gains. In a note earlier this month, JPMorgan analysts warned bitcoin's dwindling share of the cryptocurrency market likely reflects "froth and retail investor mania," and pointed out such mania have resulted in corrections of nearly 50%, they added.
Further Reading
Solana Suffers Sharp Volatility After Network Becomes Flooded With Transactions (Forbes)
Solana Leads Massive Altcoin And Bitcoin Rally As JPMorgan Warns Crypto Markets Are Looking Bubbly Again (Forbes)
Solana Overtakes Dogecoin As Ethereum Price Hits $4,000 For First Time Since $1 Trillion Crypto Crash (Forbes)