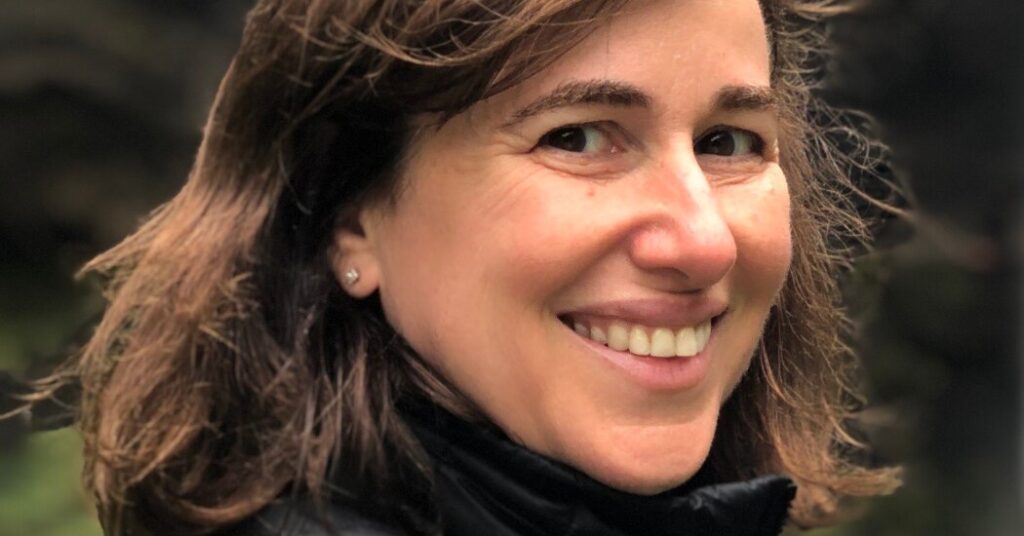 Sigal Barsade, 56, Dies; Argued That It's OK to Show Emotions at Work
Sigal Barsade, whose studies of organizational culture charted the internal dynamics of the American workplace as precisely as any episode of "The Office," and who advised countless companies on how to embrace and nurture their employees' emotional well-being, died on Feb. 6 at her home in Wynnewood, Pa. She was 56.
Her husband, Jonathan Barsade, said the cause was a brain tumor.
Dr. Barsade, a professor of management at the University of Pennsylvania's Wharton School of Business, was a pioneer in what organizational psychologists call the affective revolution: the study of how emotions, not just behavior and decision making, shape a workplace culture, and in turn how they affect an organization's performance.
"For a long time, emotions were viewed as noise, a nuisance, something to be ignored," she told MIT Sloan Management Review in 2020. "But one thing we now know after more than a quarter-century of research is that emotions are not noise — rather, they are data. They reveal not just how people feel, but also what they think and how they will behave."
In one study, she showed that emotions and moods are contagious — that we unconsciously mimic the expressions and demeanors of those around us. She gave groups of people a task to complete together; unknown to the participants, she also assigned one person in each group to express a particular emotion — to lean back and scowl or lean forward and smile.
Those in the scowler's group, she found, had a much harder time agreeing, while those sitting with the smiler came to a consensus faster and with much less conflict.
In another study, conducted with Hakan Ozcelik of California State University, Sacramento, she surveyed 650 people about loneliness in the office and found that it had a significant impact on productivity — but also that even a single office friend could offset those negative impacts.
Dr. Barsade was not only one of the first to look at the role of emotions within organizations; her studies were widely considered to be among the most rigorous and well designed in her field.
"She was the epitome of a high-quality scientist," said Angela Duckworth, a psychologist and colleague of Dr. Barsade's at Wharton. "Everything she did was a gem."
Dr. Barsade was an eloquent advocate of what she called companionate love: the mix of affection, compassion and friendliness that she said marked a healthy workplace culture. She consulted with organizations including Coca-Cola, Cisco and the National Football League on how to foster such an environment among their employees.
But she also warned that not all positive emotions are equally suitable for all groups. A military unit, she said, would benefit more from a leader who emphasized pride and optimism over, say, joy and compassion. Negative emotions had a place as well, she said, noting that anger was an important indicator that something is wrong and needs to be addressed.
And not all workplace cultures are the right fit for all workers, she argued, even if on paper their skills and experiences jibe with those of their co-workers.
"What's acceptable to express or suppress varies widely from place to place," she told The Wall Street Journal in 2012. "Southwest Airlines is the culture of love where you're expected to show positive emotions. American Airlines has a more constrained emotional culture. Being in the wrong place can take an emotional toll."
Part of what made Dr. Barsade so effective in opening her profession to studying emotions was that she practiced what she taught. A skilled, empathic communicator on paper as well as in the classroom and the boardroom, she drew people to her, whether as students or colleagues, creating a network of scholars intent on pushing her insights further.
"I've been in the field for a while, and I had strong views that if we could only be less emotional, work would be better," Adam Grant, a colleague of Dr. Barsade's at Wharton, said in a phone interview. "And I no longer believe that, as a result of her research and as a result of teaching with her for a dozen years."
Sigal Goland was born on Aug. 28, 1965, in Haifa, Israel. Her father, Yakov Goland, was an engineer for Boeing; her mother, Nili (Yutan) Goland, was a software engineer. The family moved to Los Angeles when Sigal was 3 so that Mr. Goland could attend graduate school at the California Institute of Technology, and she grew up in the Los Angeles area.
She graduated from the University of California, Los Angeles, in 1986 with a degree in psychology, and went on to receive a doctorate in organizational behavior from the Haas School of Business at the University of California, Berkeley. She taught at the Yale School of Management for a decade before arriving at Wharton in 2003.
She married Mr. Barsade in 1986. Along with him, she is survived by her parents; her brother, Yaron; her daughters, Sivahn and Maayan; and her son, Itai.
Doctors discovered Dr. Barsade's tumor near the beginning of the pandemic. She nevertheless dove deeper into her work, realizing that with employees scattered in their homes, many of her research areas, like workplace loneliness, were suddenly more important than ever.
She helped companies devise ways to maintain a healthy emotional culture in a remote-work world, and when vaccines began to roll out in early 2021, she helped lead a task force on persuading more people to get the shot.
"We spend a lot of time carefully creating knowledge that we test so that it will then be applicable. The whole point in generating knowledge is to have it be useful and practical," she told The Daily Californian in 2021. "There's no better use for our knowledge than that right now."