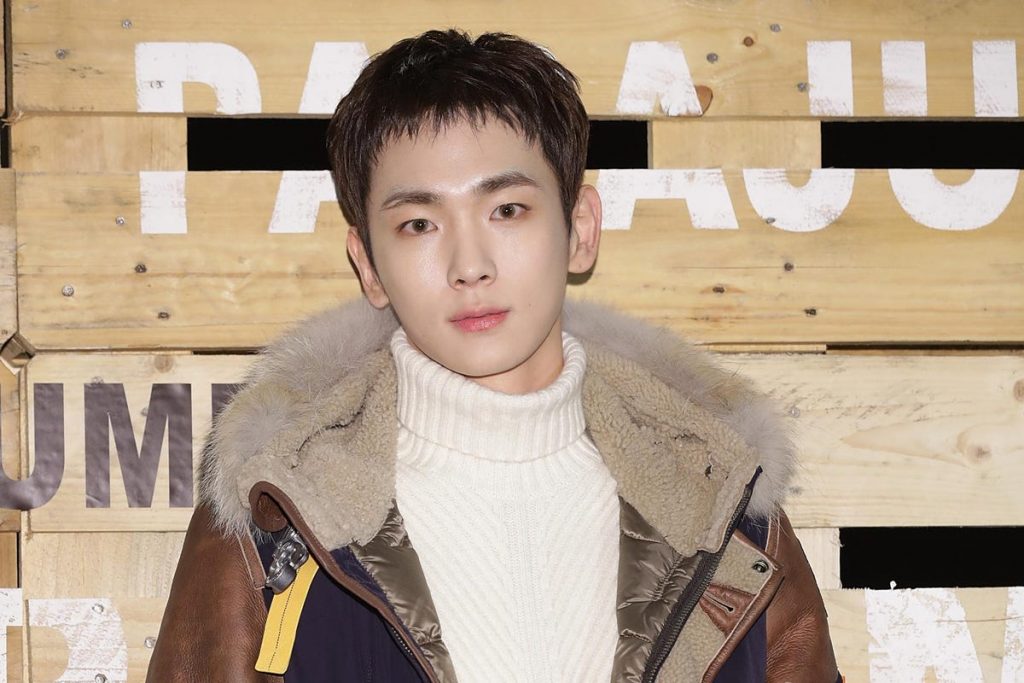 Shinee's Key Rules While AB6ix Debuts And Kim Ho-Joong Dominates: The Bestselling Songs In Korea
Looking at the 10 bestselling songs in South Korea this week, it's clear that fans of musicians like Key, AB6ix and BTS love the latest releases from their favorites, but the biggest success story belongs to Kim Ho-joong. The superstar performer occupies a trio of spaces inside the highest tier on the Gaon Download chart, which ranks the bestselling individual songs in South Korea every week. This time around, he debuts his tunes "Thank You," "My Love For You" and
"In Full Bloom" at Nos. 4, 6 and 8, respectively, easily proving his popularity in the nation once more.
The Gaon Download chart has a new leader this time around, as Key's "Bad Love" opens in first place. The single fronts the Shinee member's new EP of the same name, and it shows he can succeed with his bandmates or entirely on his own.
New at No. 2 is AB6ix's "Cherry," which serves as the lead single from the South Korean boy band's sophomore full-length Mo' Complete. Both the project and the tune arrive at No. 2 on their respective rankings ("Cherry" also starts at No. 56 on the all-consumption Gaon Digital list).
MORE FROM FORBESShinee's Key, Itzy, BTS, Psy And Justin Bieber: Moves On The World Songs ChartBy Hugh McIntyre
Down a single space from last frame is "My Universe" by BTS and Coldplay. The cut has curiously never made it to the throne, at least not yet. That's a bit surprising, given the fact that BTS remains one of the most popular acts in South Korea, and the tune has become a bestseller in many other countries.
Falling from first place to fourth is NCT 127's "Sticker," which powers the album of the same name (which itself keeps atop its own ranking for a third frame). Steady at No. 7 is Itzy's new smash "Loco," which separates two of Kim Ho-joong's singles.
The final two spots inside the top 10 on the Gaon Download chart this week are occupied by Urban Zakapa's "Confession" (a debut) and The Kid Laroi and Justin Bieber's "Stay" in last place.
Here are the 10 bestselling songs in South Korea this week.
MORE FROM FORBESBTS Join Ariana Grande As The Only Artists To Debut Three Songs At No. 1 On The Hot 100 In A YearBy Hugh McIntyre
No. 1 – Key – "Bad Love"
No. 2 – AB6ix – "Cherry"
No. 3 – Coldplay & BTS – "My Universe"
No. 4 – Kim Ho-joong – "Thank You"
No. 5 – NCT 127 – "Sticker"
No. 6 – Kim Ho-joong – "My Love For You"
No. 7 – Itzy – "Loco"
No. 8 – Kim Ho-joong – "In Full Bloom"
No. 9 – Urban Zakapa – "Confession"
No. 10 – The Kid Laroi & Justin Bieber – "Stay"
MORE FROM FORBESBTS Chart 11 Top 40 Albums In Korea As Their Catalog SurgesBy Hugh McIntyre