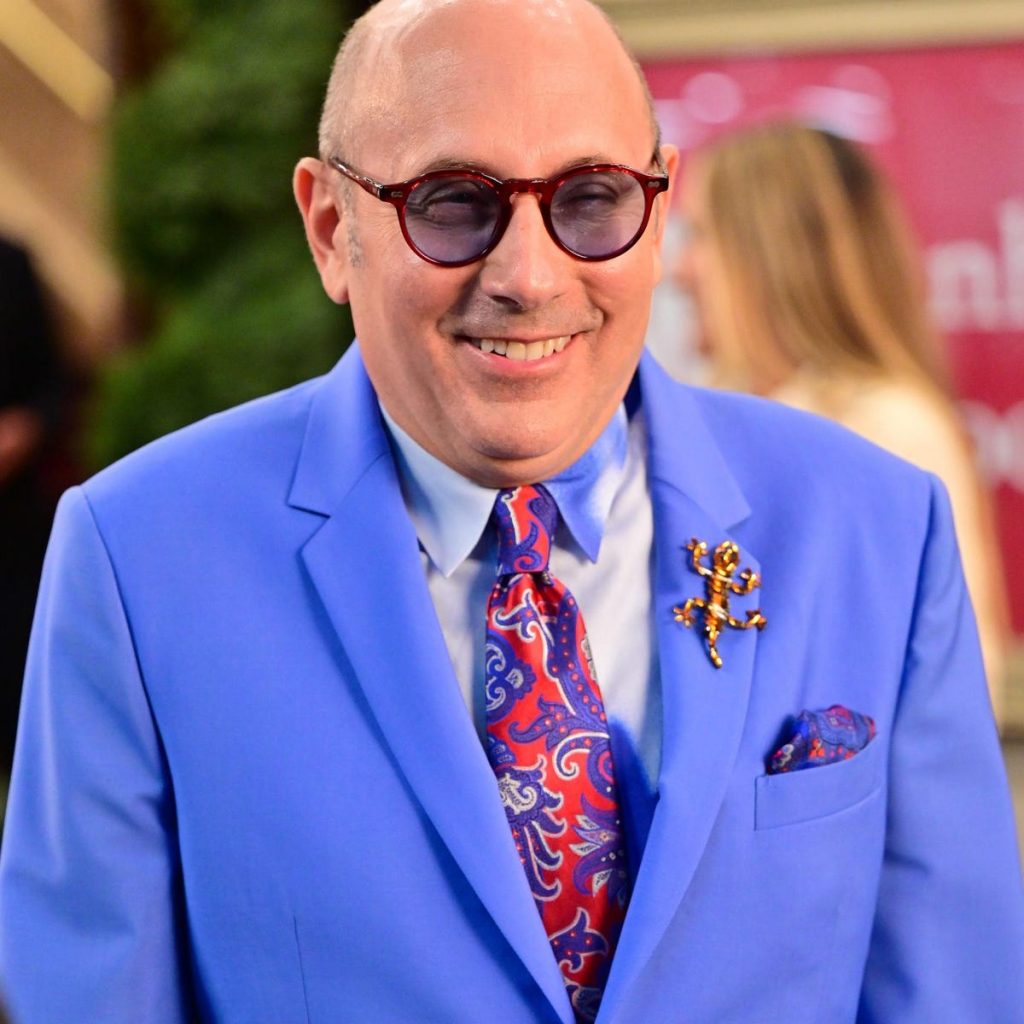 'Sex And The City' Star Willie Garson Dies At 57
Willie Garson, who is remembered for playing Stanford Blatch on HBO's Sex and the City and Mozzie in USA Network drama White Collar, has died following an ongoing battle with cancer. He was 57.
"I love you so much papa. Rest In Peace and I'm so glad you got to share all your adventures with me and were able to accomplish so much," wrote his son Nathen Garson on Instagram. "I'm so proud of you."
Born William Garson Paszamant in Highland Park, New Jersey on February 20, 1964, Garson studied theater and graduated with a Master of Fine Arts degree from Yale School of Drama. He began his career on television in 1986 miniseries The Deliberate Stranger and in a series of guest-starring roles on sitcoms like Family Ties, Cheers, You Again?, My Two Dads and Newhart. After a three-episode stint on comedy It's A Living, his roster of guest appearances continued a la entries like Coach, thirtysomething, Booker and Mr. Belvedere (the latter series for seven episodes).
Garson appeared on a recurring basis on crime drama NYPD Blue from 1996 to 1999, and had his first regularly scheduled part in a short-lived sitcom called Ask Harriet in 1998. The guest roles became more frequent (including Boy Meets World, Quantum Leap, The X-Files, Spin City and CSI: Crime Scene Investigation) before his recurring gig as Stanford Blatch in aforementioned Sex and the City (and its two follow-up theatrical movies).
"Willie Garson was in life, as on screen, a devoted friend and a bright light for everyone in his universe," said a spokesperson from HBO/HBO Max in a statement. "He created one of the most beloved characters from the HBO pantheon and was a member of our family for nearly twenty-five years. We are deeply saddened to learn of his passing and extend our sincere condolences to his family and loved ones."
Mario Cantone, who played Garson's on-screen husband in Sex and the City, called Garson a "brilliant TV partner" in a heartfelt post.
"I'm devastated and just overwhelmed with sadness. Taken away from all of us way soon. You were a gift from the gods," he wrote. "Rest my sweet friend. I love you."
In 2007, three years after Sex and the City concluded, Garson co-starred in one season HBO drama John Cincinnati. And he had a much longer run, six seasons, on USA's aforementioned White Collar from 2009 t0 2014. At the same time he appeared on web series Whole Day Down from 2011 to 2015. More recently was a three-episode stint on superhero drama Supergirl.
On the big screen, Garson appeared in the Farrelly brothers' movies KingPin, There's Something About Mary, and Fever Pitch. Other film appearances included Being John Malkovich, Freaky Friday, Just Like Heaven, and Walk of Shame. One of his last roles was in last year's Magic Camp as a casino manager.
Garson was slated to appear in the reboot of Sex and the City, And Just Like That, which is set to premiere on streamer HBO Max later this year.