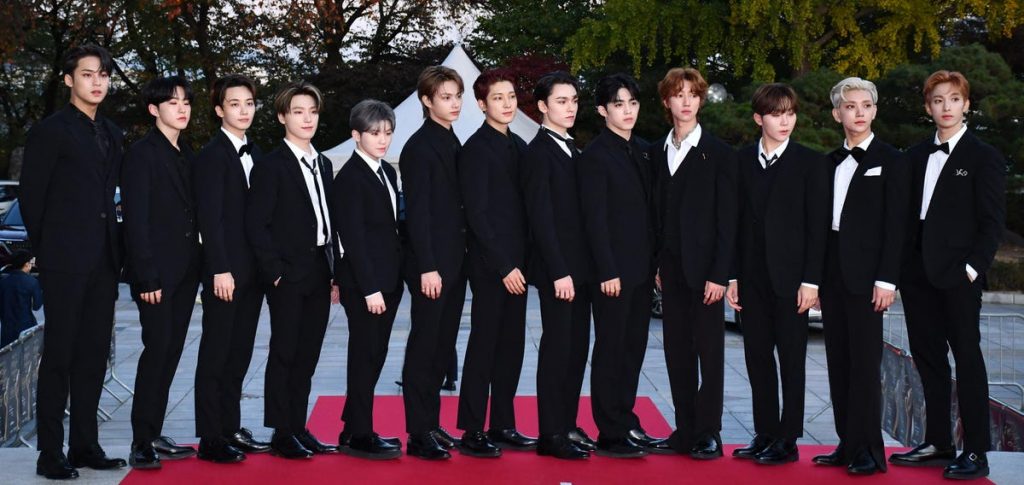 Seventeen, Enhypen, NCT 127, Aespa And BTS: The Bestselling Albums In Korea In October
In the month of October alone, two incredibly successful albums both managed to sell at least one million copies in South Korea, with the biggest of the pair nearly hitting two million sales in just the single month. The sets both led the Gaon Albums chart, which ranks the bestselling full-lengths, EPs and single albums in South Korea every week, looking at how many copies were shipped to stores. There is also a monthly component that lists the titles that sold the most copies in the previous months, and they conquer that roster as well.
Seventeen ruled October in South Korea with their latest release Attacca, which easily outpaces every other title in the country. The short set missed out on hitting two million sales in less than a full month by only about 30,000 copies, and it will surely reach that sum very soon (if it hasn't already).
Coming in second place with more than one million copies sold is Dimension: Dilemma by the band Enhypen. The project was released on October 12, and by the time November rolled around, the group's debut full-length had already sold an incredible 1.1 million copies. That instantly makes it one of the most successful drops of 2021 in South Korea.
New at No. 3 is Favorite by the boy band NCT 127. The title is actually the repackaged deluxe edition of their recent album Sticker, which was released in mid-September. Favorite sold 626,000 copies since it was made available a week before October wrapped, while Sticker sold another 113,000 copies this past month, enough to put it at No. 6.
MORE FROM FORBESSeventeen Is Now The Fifth Korean Act To Score Several No. 1 Bestselling Albums In AmericaBy Hugh McIntyre
The fourth and final title to sell at least half a million copies in South Korea in October is Aespa's Savage, which opens at No. 4 with nearly 520,000 copies sold. The set is the girl group's first collection, and it was one of the most highly-anticipated projects of 2021, which is impressive considering they've only been together for about a year.
Closing out the upper half of the top 10 on the ranking of the bestselling albums in South Korea in October is Itzy's Crazy In Love, which earns a second month inside the highest tier on the list. The girl group's debut album ranked as the fourth-bestselling in September. In its second turn on the tally, it sold another 152,000 copies, which puts it in fifth place.
The lower half of the top 10 on the monthly chart of the bestselling albums in South Korea in October includes new releases from AB6IX (Mo' Complete, No. 7, 101,000 copies sold), Jo Yu-ri (Glassy, No. 8, 84,000 copies sold) and Young Jae (Colors from Ars, No. 10, 77,000 copies sold) as well as holdovers from past rankings by NCT 127 (Sticker, No. 6, 113,000 copies sold) and BTS (Love Yourself: Tear, No. 9, 77,000 copies sold).
These were the 10 bestselling albums in South Korea last month.
MORE FROM FORBESMew Suppasit, BTS, Blackpink's Lisa, Seventeen And Aespa: The Most-Talked-About Songs On TwitterBy Hugh McIntyre
No. 1 – Seventeen – Attacca
No. 2 – Enhypen – Dimension: Dilemma
No. 3 – NCT 127 – Favorite
No. 4 – Aespa – Savage
No. 5 – Itzy – Crazy In Love
No. 6 – NCT 127 – Sticker
No. 7 – AB6IX – Mo' Complete
No. 8 – Jo Yu-ri – Glassy
No. 9 – BTS – Love Yourself: Tear
No. 10 – Young Jae – Colors from Ars
MORE FROM FORBESNCT 127 And Seventeen Tie Stray Kids And TXT On Billboard's Global Charts With New Hit SinglesBy Hugh McIntyre