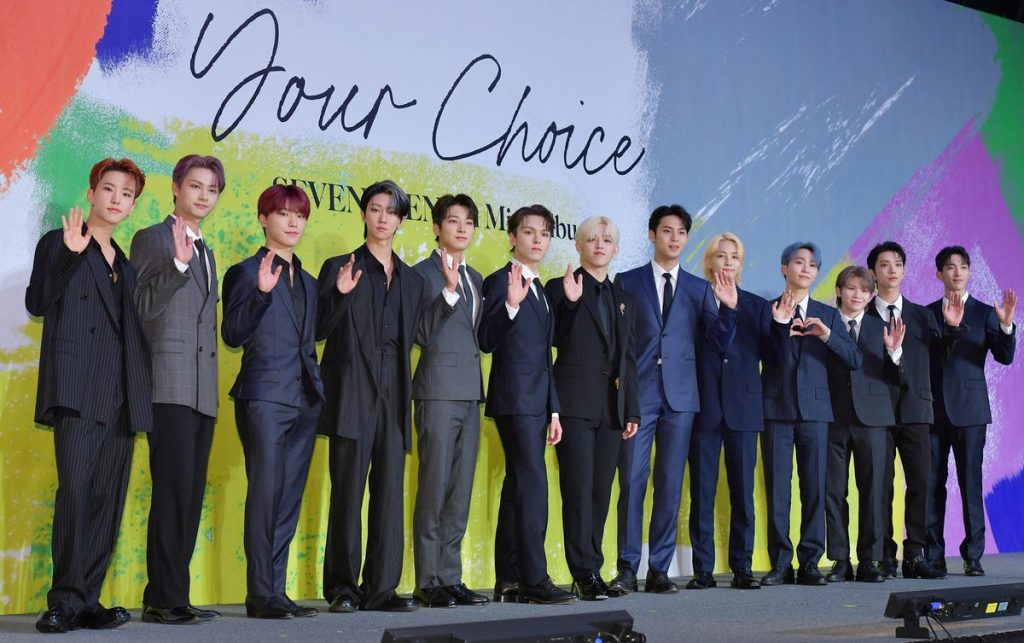 Seventeen, Aespa, Enhypen, CNBLUE And BTS (Times Four): The Bestselling Albums In Korea
For the thirteenth time in their years together, Seventeen claims the No. 1 album in South Korea. The boy group's Attacca EP opens in first place, debuting as the bestselling collection in the nation. Behind them, just two other new efforts open inside the top 10 on the Gaon Albums chart, which ranks the bestselling full-lengths, EPs and single albums in South Korea every week, looking at how many copies were shipped to stores.
Several weeks ago, brand new K-pop girl group Aespa landed their first placement on the Gaon Albums chart with Savage, their debut EP. The title arrived at No. 1, and then, somewhat strangely, fell outside the top 50 the following frame. Now, the project has nearly conquered the list again, as it vaults more than 60 spots to the runner-up space.
Last week's ruler, Dimension: Dilemma by Enhypen, slips from No. 1 to No. 3 in its second turn on the tally. Right behind that all-male act comes an all-female troupe, as Itzy's Crazy In Love holds at No. 4.
MORE FROM FORBESSeventeen Charts Their Lucky Thirteenth No. 1 Album In Korea With 'Attacca'By Hugh McIntyre
BTS come next with not one, not two, but three albums in a row. The septet's entire Love Yourself series appears one right after the other, with Love Yourself: Tear leaping eight spots to No. 5, Love Yourself: Her improving 10 rungs to No. 6 while Love Yourself: Answer rockets 19 spaces to No. 7. Down at No. 9 comes the same group's Map of the Soul: Persona, which returns to the top 10 by lifting eight slots at once, giving them control over 40% of the entire region.
New at No. 8 is Ctrl+V by Jinhyuk Lee. The musician got his start as a member of the boy group UP10TION, and he has also released a number of successful collections as a soloist. He earns his fourth placement inside the top 10 on the Gaon Albums chart with his new EP Ctrl+V, which opens at No. 8.
Closing out the highest and most competitive area on the weekly Gaon Albums chart is South Korean rock band CNBLUE, whose new EP Wanted launches at No. 10. The title marks their thirteenth to break into the area, and, so far, their lowest-charting yet.
MORE FROM FORBESBTS, Lightsum, IU And Stromae: Moves On The World Songs ChartBy Hugh McIntyre
Here are the 10 bestselling albums in South Korea this week.
No. 1 – Seventeen – Attacca
No. 2 – Aespa – Savage
No. 3 – Enhypen – Dimension: Dilemma
No. 4 – Itzy – Crazy In Love
No. 5 – BTS – Love Yourself: Tear
No. 6 – BTS – Love Yourself: Her
No. 7 – BTS – Love Yourself: Answer
No. 8 – Jinhyuk Lee – Ctrl+V
No. 9 – BTS – Map of the Soul: Persona
No. 10 – CNBLUE – Wanted
MORE FROM FORBESAespa Makes Sales History In America With Their First Collection 'Savage'By Hugh McIntyre