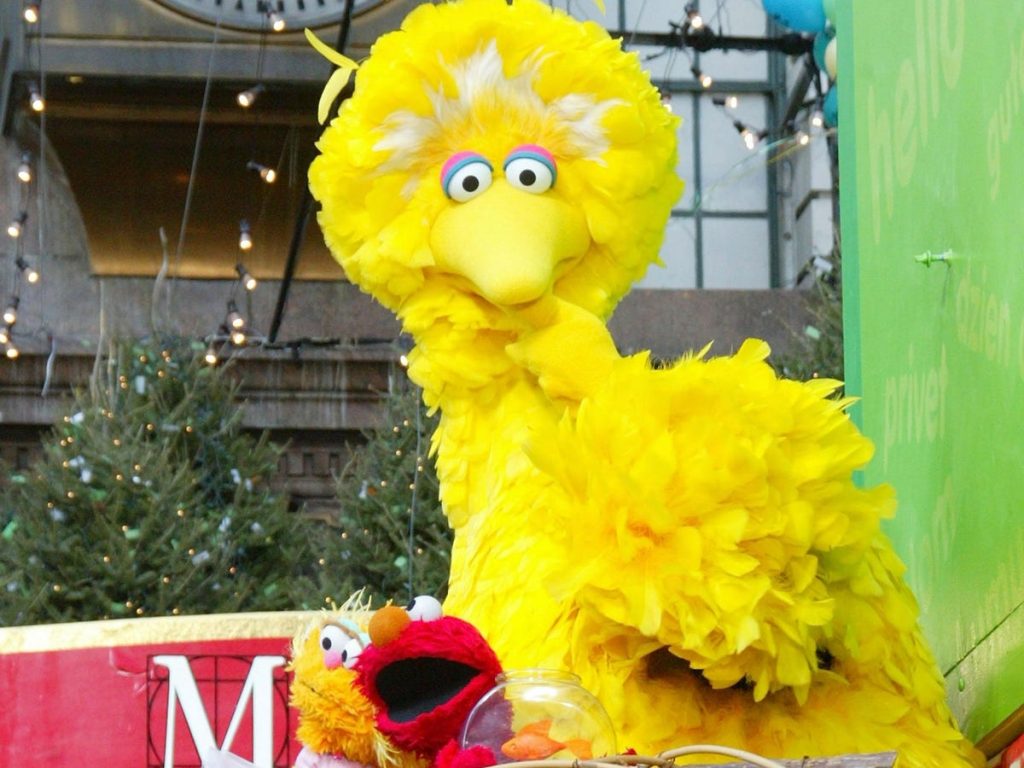 Sen. Ted Cruz Trolls Big Bird After Sesame Street Covid-19 Vaccine Tweet
Look like Senator Ted Cruz (R-Texas) had a bird about a tweet from @BigBird.
On Saturday, the Twitter account for Sesame Street's Big Bird tweeted, "I got the Covid-19 vaccine today! My wing is feeling a little sore, but it'll give my body an extra protective boost that keeps me and others healthy." Not exactly the most controversial stuff. Yet, Cruz then called it "government propaganda…for your 5 year old," on a tweet. Government propaganda? Is that really what you think of when you think of Big Bird?
Folks, today's episode of Sesame Street is sponsored by the letters "W", "T", and "F." Here's the original tweet from @BigBird:
And here's what Cruz then tweeted:
Looks like Cruz found his way to Sesame Street. It's 2021 and a U.S. Senator is spending his time trolling Big Bird. What's next? Asking the Count von Count to do a recount?
Again calling the Big Bird tweet "government propaganda" is like questioning Big Bird's name by saying, "hmm, what kind of bird are you referring to there? And how big is it." Saying that the Covid-19 vaccine will "give my body an extra protective boost that keeps me and others healthy" is in line with the scientific evidence. Studies have shown that the Covid-19 vaccines can reduce the risk of getting a Covid-19 coronavirus infection and the risk of more severe Covid-19, as I have covered previously for Forbes. Evidence suggests that the vaccine can reduce the transmission of the virus. Covid-19 vaccines have already been approved by the U.S. Food and Drug Administration (FDA) for those 12 years and older since August. The FDA has also recently granted Emergency Use Authorization (EUA) to the Pfizer-BioNTech Covid-19 vaccine for kids five through 11 years old
The Big Bird tweet continued with CNN journalist Erica Hill "even said I've been getting vaccines since I was a little bird. I had no idea!" This was to emphasis that if you've made it to the ripe old age of five years old, you've probably already had a series of different vaccinations against diseases such as the measles, mumps, pertussis, and tetanus. In fact, as former NBA player Rex Chapman pointed out in the following tweet, Big Bird has encouraged vaccination before, such as back in 1972:
Did any U.S. Senators try to get in his beak back then for showing the benefits of vaccination?
Big Bird hasn't the most controversial character out there. He's certainly less controversial than the Cookie Monster, whose may have been consuming too much sugar and processed carbohydrates. Big Bird hasn't exactly been a propaganda machine. Sure, the eight-foot two-inch tall Big Bird tried for a while to convince everyone else that Mr. Snuffleupagus was real when others were skeptical. But Snuffleupagus was real, because we all saw him for ourselves, right? All along the yellow giant Muppet character has not shown an inclination towards obfuscation or pushing unsupported information. This ain't exactly Q Bird. Or the Big Lie Bird.
Nevertheless, some others joined Cruz in trolling Big Bird, as Ken Klippenstein from The Intercept pointed out:
What's the saying about birds of a feather? One of the tweets above suggested that children are "not at risk from Covid," followed by the word "twisted." Yes, saying that children are not a risk from Covid would be twisted. Children can get infected from the virus, and they can suffer bad outcomes. The risks may not be as high as adults but the risk is there. Plus, vaccinating children is not just for the children. It's for the entire population. The claim that vaccination is just a "personal choice" is a misconception.
The following tweet exemplified this misconception:
The biggest reason to vaccinate kids is to prevent the further spread of the virus. While younger kids do have a lower risk of worse Covid-19 outcomes, they are still at risk. And kids may be more likely to spread the virus because they congregate at schools and can stick their hands, noses, and other body parts all over the place. Kids don't always know proper boundaries whereas adults are kind of better at maintaining boundaries, well, physical boundaries at least.
Speaking of boundaries, this social media account decided to use the "f" word and tried to spread some good cheer for any kids who may be reading:
An anonymous social media account calling a Twitter verified account from a clear source fake? What's next? Tweeting that Santa Claus is just a beard? Calling the Easter Bunny just ears? Saying that Representative Marjorie Taylor-Green (R-Georgia) is just a space laser?
Is this what happens when you give anti-vaccination and anti-science sentiments the Big Bird? Again, what's wrong with saying that the Covid-19 vaccine will "give my body an extra protective boost that keeps me and others healthy," when that statement is supported by scientific evidence. Big Bird didn't even say something like "require the Covid-19 vaccine now." But these days fighting against misinformation about the Covid-19 vaccines can be quite Bird-ensome.
Many people on Twitter did flock to defend Big Bird:
When you go after someone's Bird, you can expect folks to defend themselves. In other words, Big Bird has a lot of supporting peeps. That's not surprising since Big Bird has been the mainstay of the children's show Sesame Street since 1969 and is freaking Big Bird:
OK, you can ignore the "fictional character" in the statement tweet above, because Big Bird is real, right? Of course, it is not exactly clear how old Big Bird may be, whether it's in bird or human years:
And, yes, it's also not clear what specific kind of bird Big Bird may be. Is Big Bird an ostrich? A giant chicken? A heron? Some kind of hybrid? A new species?
Regardless, you've got to wonder whether all of this will descend into a Muppet political war:
If an insurrection does happen, watch out for Oscar the Grouch. He is, after all, a grouch and what's he got in his can?
What has this society come to when people are attacking a cultural icon, not a political one but a culture one, for a simple tweet about the benefits of the Covid-19 vaccine? This is an icon that over the past decades has supported health initiatives from both Democrats and Republicans. But, aaayyy, at least this cultural icon got some support from another one, the Fonz, aka actor Henry Winkler:
Look, Sesame Street has been a place for children's education for years. It's not in a real location like Cancun, Mexico, for example. So why is Cruz even going there? One of the saddest things about this Covid-19 coronavirus pandemic has been the politicization of the response, which should have been science-based and not politically-based. The politicization of the pandemic has cost the U.S. hundreds of thousands of lives and lots of suffering on top of that. Trying to earn political points by going after science-based statements aiming to contain the virus should earn a collective, "what the cluck?"