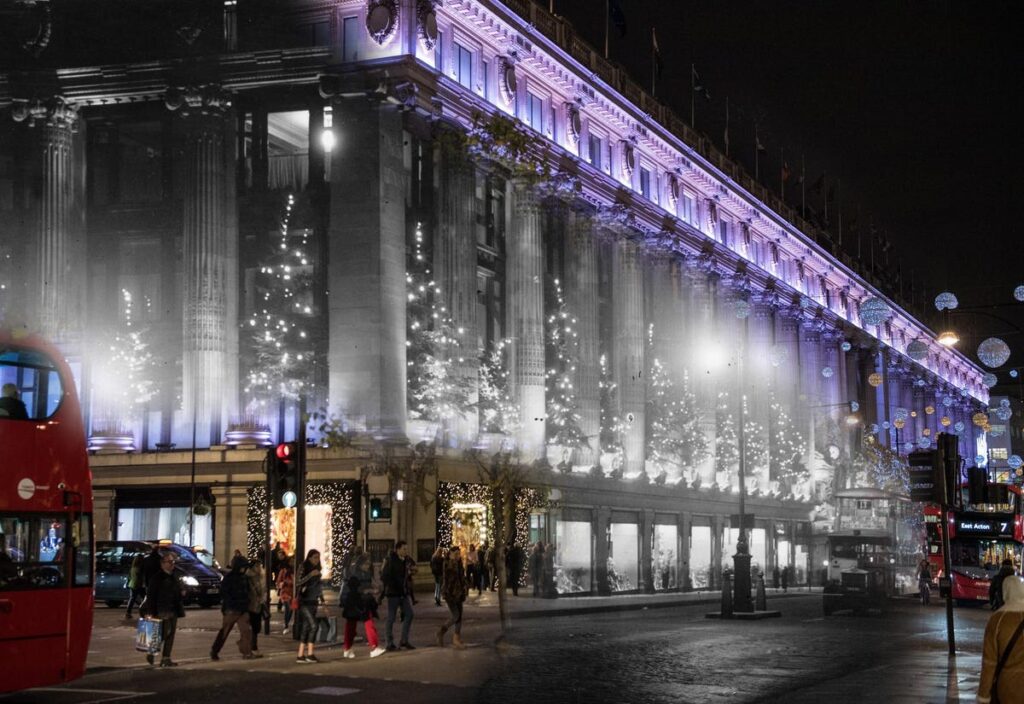 Selfridges Set To Fall Into Thai Hands In $5.3 Billion Christmas Sale
Iconic London department store group Selfridges is set to change hands from one billionaire family to another, as the Thai owners of Central Group prepare to complete a $5.3 billion deal to buy the retailer from the Westons, one of Canada's richest families.
The move would also see former Selfridges boss Vittorio Radice – widely recognized as the man who turned the modern-day retailer into a brands powerhouse – return to the business he left 18 years ago.
The Thai-based Chirathivat family is set to purchase Selfridges and it is understood that, contrary to wider press reports, the retailer will be purchased directly by the family and not by Central Group, the international retail group it owns.
Central Retail group was founded in 1956 with just a single store in Bangkok, launched by Tiang Chirathivat, and last year listed part of the business on the Thai stock exchange. It already owns a number of luxury department stores in Italy, Germany and Denmark through a division run by former Selfridges boss Vittorio Radice, and now has around 3,700 shops globally, from supermarkets and convenience stores to electronics outlets.
Radice ran Selfridges between 1996 and 2003 and has been managing a department store in Italy since 2006.
It is understood the deal includes Selfridges' four UK stores – its Oxford Street flagship in London, its futuristic Birmingham store and its two stores in Manchester – as well as the upscale Brown Thomas and Arnotts in Ireland and De Bijenkorf in the Netherlands. In all, the business runs 25 stores worldwide.
It also covers about $2.6 billion of the chain's prime real estate assets, including the freehold of its listed Oxford Street flagship store in London, where Selfridges owns more than 600,000 square feet of selling space.
Toughest Year Prompted Sale
The Westons first hinted that they might consider a sale of their European department stores in June after an approach from a mystery buyer. However, they are expected to retain their Canadian chain, Holt Renfrew.
The passing of the 80-year-old W Galen Weston, who spearheaded the acquisition of Selfridges for $790 million in 2003, and a disastrous 12 months of store closures and the collapse of tourism no doubt prompted the family into action.
The family hired Credit Suisse to initiate an auction process that is understood to have attracted bids from the Qatar Investment Authority, which owns rival department store group Harrods, and Hong Kong-based department store owner Lane Crawford CRD.A .
If the sale completes – at the moment it is expected to finalize at the end of the year – then it would mark the latest chapter in a turbulent history for Selfridges, which was opened in 1908 by colourful U.S. entrepreneur Harry Gordon Selfridge.
Selfridge invested nearly $530,000 of his own money in opening the original department store at the then-unfashionable west end of Oxford Street after visiting London from his native Wisconsin. Selfridges & Co went on to become a household name, with Harry Gordon Selfridge chairing the company until being ousted in 1941 after becoming obsessed with twin sisters.
End of Westons Era
The Westons bought Selfridges just after Radice, an Italian retail guru and the former head of Habitat, had departed. He led a widely-lauded transformation of Selfridges in the 1990s, attracting international and cooler apparel brands and launching the brand's expansion beyond London. Radice left for an ill-fated bid to reinvent Marks & Spencer's home and homewares business.
More recently, Selfridges has been hit hard by the pandemic, with forced store closures and the almost complete wipe-out of tourism, the mainstay of its London business. In May, Selfridges acquired a licence to host weddings for the summer.
In the year to February 2020, just before the pandemic struck Europe, Selfridges' sales rose 7% to $2.6 billion, though profits fell back 10% to $116 million. Faced with the challenges of COVID, a year ago the company cut 450 jobs, around 14% of its total headcount, following what it described as the "toughest year" in its history.
Selfridges' owners are cousins to George Weston, the boss of Associated British Foods, which owns Primark, Twinings tea and Kingsmill bread. However, ownership of Selfridges is separate from the U.K. arm of the family.