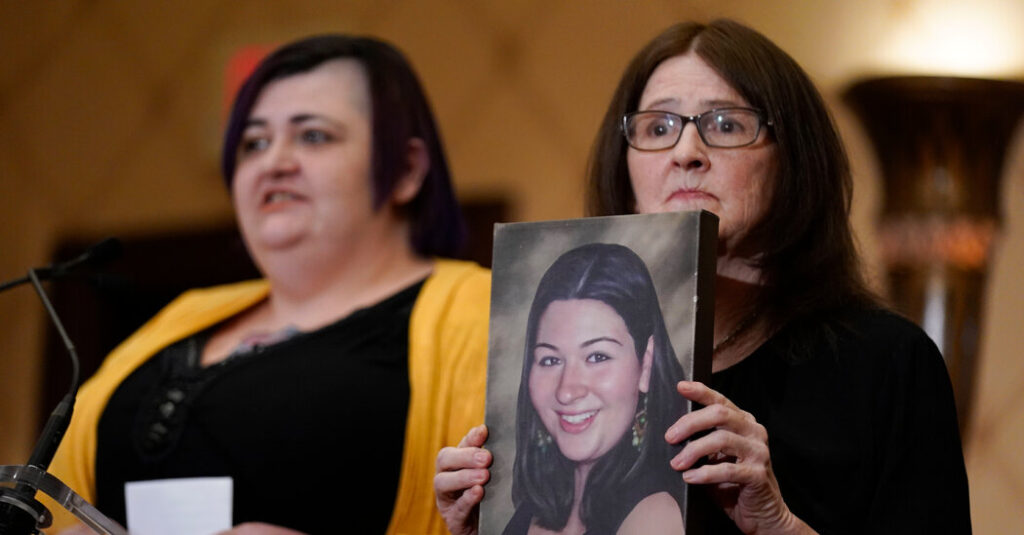 Sandy Hook Families Reach Settlement With Gunmaker Remington
Remington's lawyers echoed the position in oral arguments.
"No matter how tragic," James B. Vogts, a lawyer for the company, told the justices, "no matter how much we wish those children and their teachers were not lost and those damages not suffered, the law needs to be applied dispassionately."
In a 4-to-3 ruling, the justices ruled that the case could move ahead based on a state law regarding unfair trade practices. Several months later, the U.S. Supreme Court cleared the way for the case to continue, denying an appeal brought by Remington.
Over years of recurring episodes of mass violence — including deadly shootings last year at a Colorado grocery store and a spree in which eight people were killed in massage parlors in and around Atlanta — those broad protections faced renewed scrutiny.
In New York, lawmakers passed legislation in June that would classify the illegal or improper marketing or sale of guns as a nuisance, a technical distinction that supporters said would bolster litigation against gun companies.
But Timothy D. Lytton, a law professor and expert on the firearms industry at Georgia State University, said that such state-level legislation is unlikely to be widespread.
Some efforts have been made in a handful of states like California to pass laws circumventing protections for gun manufacturers, but they remain rare. "Most of the country — or at least half the country — is not looking for ways to liberalize or open the door to litigation," he said. "They're looking for ways to expand gun rights and clamp down anything that would restrict supply."
He and other legal experts cautioned that it was unclear if the settlement would open the floodgates to more litigation.
For families involved in the case, though, the agreement felt like a measure of justice.
"David and I will never have true justice," said Francine Wheeler, whose son Ben was killed, speaking for herself and her husband at a news conference on Tuesday. "True justice would be our 15-year-old, healthy and standing next to us right now. But Benny will never be 15. He will be 6 forever, because he is gone forever."
Kristin Hussey, Glenn Thrush and Michael D. Shear contributed reporting, and Susan C. Beachy contributed research.