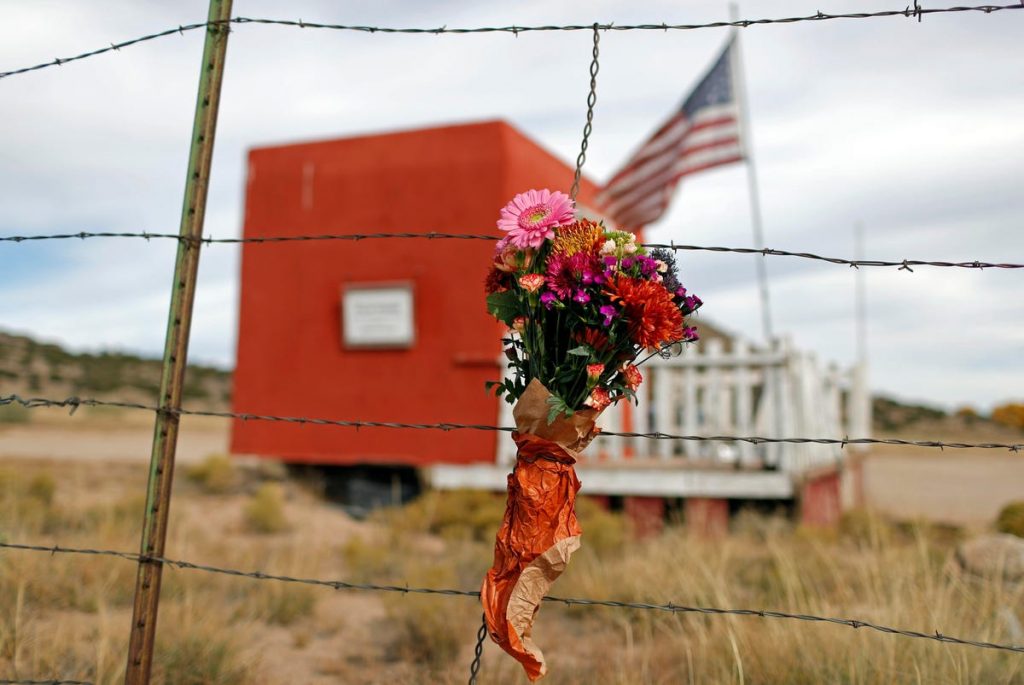 'Rust' Shooting – Who Could Be Held Legally Responsible And Why?
Contributing Author: Bryan Sullivan
Questions of accountability remain more than a week after the disturbing news that actor Alec Baldwin accidentally shot and killed a cinematographer and wounded a director by firing a gun that was intended for use as a movie prop on the set of "Rust," but apparently was loaded with a live bullet. Law enforcement, insurers, crew members, and families seek answers as to how this fatal incident could have occurred. Who should be held responsible for the untimely death of cinematographer Halyna Hutchins and the injuries sustained by director Joel Souza?
Because he is the big name in the film and unfortunately fired the gun, a lot of focus has been placed on Alec Baldwin. However, the fact that he pulled the trigger is not a basis for any legal liability against him. It is clear that not only did he not know it was loaded, but was specifically told in the filmmakers' lingo that it was not loaded by having the assistant director on the film yell "cold gun." The investigation likely will work backwards from there and trace who had the gun that was used and how it ended up being loaded.
The assistant director who announced the gun was "cold" clearly was wrong and one can assume did not actually check to determine whether or not the gun was loaded. Experienced producers have stated that this is a serious breach of safety and best practices when dealing with weapons on set. Before making a statement like that, the individual making that statement must personally make sure the statement is true and that the gun was not loaded. This is especially the case when the weapon is being passed on to an actor who is justifiably relying on the crew to ensure safety while the actor works in character on the creative aspects of the scene.
While we do not know who had possession of the gun before it was passed to Baldwin by the assistant director, we do know that the armorer for the film has primary responsibility for all guns on set and for their safe use. Much has been written about the armorer's lack of experience, being 24-years-old and having only worked as the head armorer on one previous film. Moreover, it has been reported that all sorts of bullets were found around the set, including live rounds with bullets, dummy rounds, and blanks, and it appears that all of that ammunition was found randomly on set, including in a crew member's fanny pack. Experienced producers and armorers have said that there never should be live rounds on set at all, let alone loaded into an unattended weapon left on a props cart, and all ammunition should be kept track of and stored separate from the weapons and not left in the weapons. The same Hollywood pros are saying that if real bullets are needed for filming (which shouldn't be the case except in rare circumstances), they should only be used with the smallest crew possible in an area far away from people or other crew members, in isolated areas appropriate for shooting live rounds, with everyone present and accounted for in their safe locations before the discharge of such live rounds. Shockingly, it has been reported that the guns used in the film were fired by the crew with real bullets at cans for fun, which is a serious breach of protocol. If what has been reported is true, this is clear evidence of lax safety protocols with the weapons, and likely falls on the armorer, who would be responsible for the security of weapons and ammunition.
Moreover, this story echoes the battles currently being waged by film crews and unions such as the International Alliance of Theatrical Stage Employees (IATSE) over crew safety and being pushed to cut safety corners to keep on schedule and on budget. As more details about crew member experiences on the set of "Rust" are revealed, many are wondering if this devastating loss of life could have been easily avoided, had anyone simply listened to concerns raised about the set conditions or the actions of those who were entrusted with upholding well-known industry safety protocols. Indeed, it has been reported that days before the incident, crew members walked off the set due to safety concerns.
Further investigation is also needed to look into whether the claims of unsafe working conditions were a contributing factor the shooting. What specific safety concerns were there? Did they relate to the treatment of weapons on set? Were there other issues, such as substandard turnaround times that taxed crew members? How might those issues relate to the shooting? Did the producers hire inexperienced people or people with a known history of unsafe behavior to cut costs?
This issue is where the focus will again turn on Alec Baldwin, who not only was an actor in the film, but also a producer. The Producers Guild has guidelines about who gets that specific credit and title, but merely having that title does not mean you had full authority over the set or any authority on the set. Many people receive that title for doing various actions, such as obtaining funding or providing significant creative contributions. But, it is clear that if the key decision-making producers did cut safety protocols or knowingly hired unqualified personnel or personnel with a history of problems, those producers may face liability. If Baldwin was among these decision-makers, then he may face liability as well.
While we may not know for weeks or months what criminal charges will be filed, those charges could be involuntary manslaughter as well as criminally negligent homicide for those individuals directly responsible for safety on the set, and for the weapons in particular. Moreover, civil liability is likely as well. Some would cite workers' compensation laws as being an exclusive remedy, but those apply to the employee, not the employee's family—families who can sue for wrongful death if the death was due to negligence and there was a monetary injury (loss of income).
The "Midnight Rider" case is telling on what may happen here. During filming on train tracks, a train came unexpectedly down the tracks, injuring several crew members and killing one of them. After it was found that unsafe working conditions existed on the set that led to the accident, the director, two producers, and the first assistant director of that film were all charged with, among other charges, involuntary manslaughter. The director received a 10-year jail sentence of which he served 1 year and then probation, one of the producers was sentenced to 10 years of probation, and the first assistant director was sentenced to 10 years of probation. Further, during the probation, all of these individuals were precluded from working as a director, assistant director or in any other capacity involving employee safety.
Only time will tell if this will cause a change in the industry that has notoriously put dollars and cents over people's safety. Arising from this incident is a swell of voices from film crew members saying they will no longer endure the risks of fast-paced productions at the expense of crew safety. It will be up to the criminal justice system to put forceful action behind these voices.
Legal Entertainment has reached out to Ms. Reed, 3rd Shift Media, and other parties involved in the production and will update this story with any comments. In a previous media statement, producer Allen Cheney distanced himself and Emily Salveson from the production. "Consistent with financing partners across productions of all sizes, Streamline Global, Emily Salveson and I received executive producer credit on the film 'Rust,' having no involvement with the physical and day to day production."
---
Bryan Sullivan, Partner at Early Sullivan Wright Gizer & McRae, advises and represents his clients as a legal strategist in all their business affairs. He has significant experience on the litigation and appeals side of the practice, as well as with entertainment and intellectual property contracts, investment and financing agreements, and corporate structure documents on the dealmaking side.