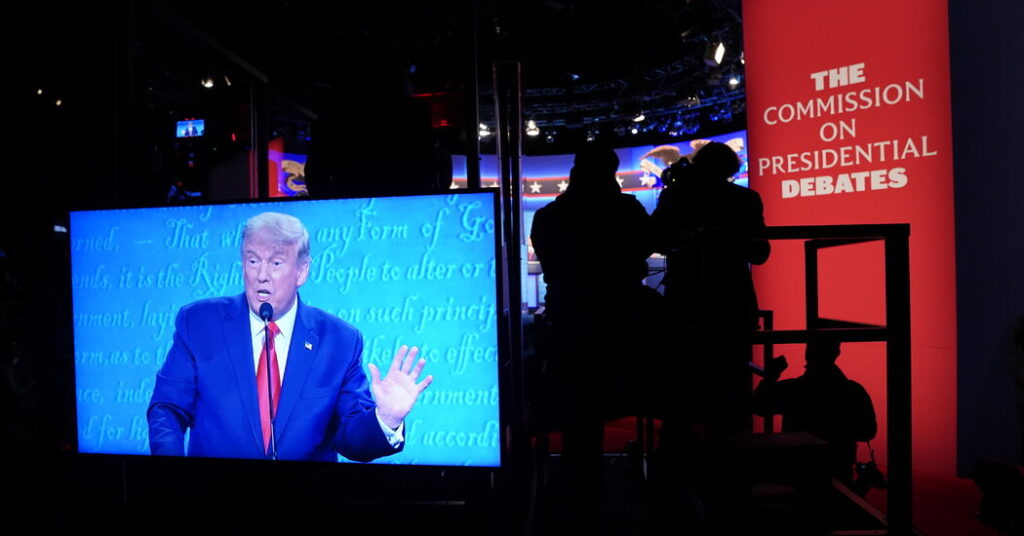 RNC Signals a Pullout From Presidential Debates
Accordingly, she added, the R.N.C. would start the process of amending its rules at the winter meeting "to prohibit future Republican nominees from participating in C.P.D.-sponsored debates."
It remains to be seen what, if any, new entity the Republican Party will choose as a host for debates and whether Democrats will agree.
Republicans have long complained about how the commission handles debates, going back to the 2012 campaign, when Senator Mitt Romney of Utah was the Republican nominee against the incumbent Democrat, President Barack Obama. The moderator of the town hall-style debate, Candy Crowley, then with CNN, fact checked Mr. Romney in real time about a claim he made about Mr. Obama, prompting an outcry from conservatives.
But the intensity of frustration with the commission has increased since Mr. Trump first became the Republican nominee in 2016.
Mr. Trump's adviser, Rudolph W. Giuliani, argued with the commission at the second debate with Mrs. Clinton, when he tried to seat women who had accused Bill Clinton of sexual misconduct near the stage. Mr. Trump has also complained about moderators repeatedly, insisting that both the former Fox News anchor Chris Wallace and the NBC News reporter Kristen Welker were biased against him (Mr. Trump said after the debate that Ms. Welker had been fair).
Mr. Trump announced three days after the first presidential debate in 2020 that he had been infected with the coronavirus. He had appeared sick to some onlookers at the first debate, and his former White House chief of staff, Mark Meadows, wrote in a book about the presidency that Mr. Trump had in fact had one positive coronavirus test in the days before the debate, followed by a negative one.
The commission changed the second presidential debate to a virtual format, prompting Mr. Trump to withdraw from it after a contentious debate with the Democratic nominee, Joe Biden, for which Mr. Trump was heavily criticized.